Hatch taking her career to the next level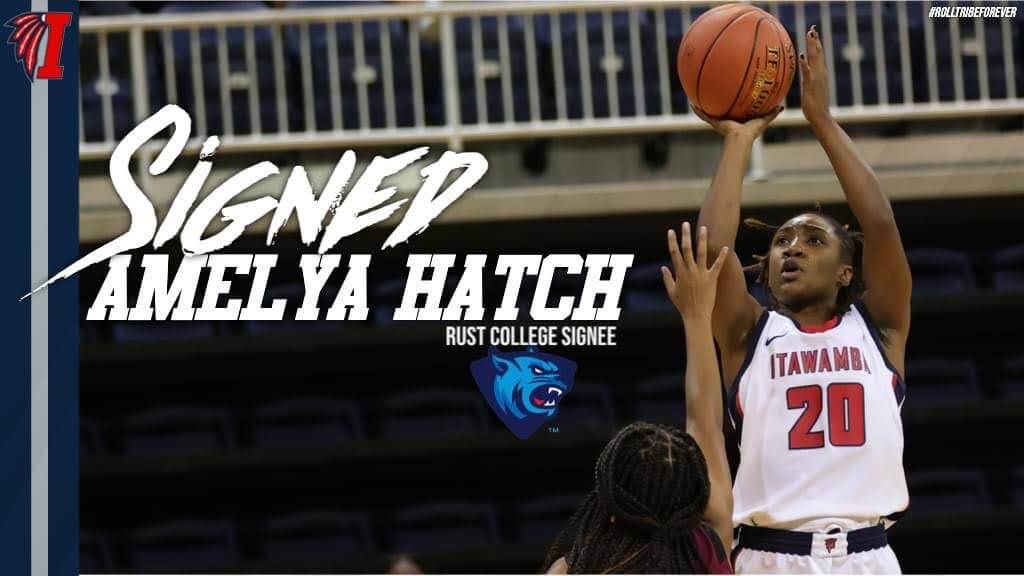 FULTON–Itawamba Community College sophomore guard and former Ripley Lady Tiger Amelya Hatch will take her basketball skills to the next level. Today, Hatch signed a letter of intent with Rust College as announced on letsgoICC.com.
Hatch averaged 9.5 points, 4.1 rebounds, and 3.2 assists as a sophomore for ICC. She was also honored as conference Player of the Week one time during her final year with the Lady Indians.
Before suiting up ICC, Hatch helped lead Ripley to the 2020 Class 4A state title. While at ICC, Hatch helped the Lady Indians to a Co-MACCC Championship as a freshman and to the NJCAA Region 23 quarterfinals in 2022.
Rust College is an NAIA school. This past season, the Lady Bearcats won the Gulf Coast Athletic Conference Tournament championship and appeared in the region finals.