Blue Mountain girls; Falkner, Pine Grove boys advance to Tippah County Tournament finals
The Tippah County Tournament title games are set for today at the RHS Event Center.
(G) Blue Mountain vs Walnut, 4 p.m.
(B) Falkner vs Pine Grove, 5:30 p.m.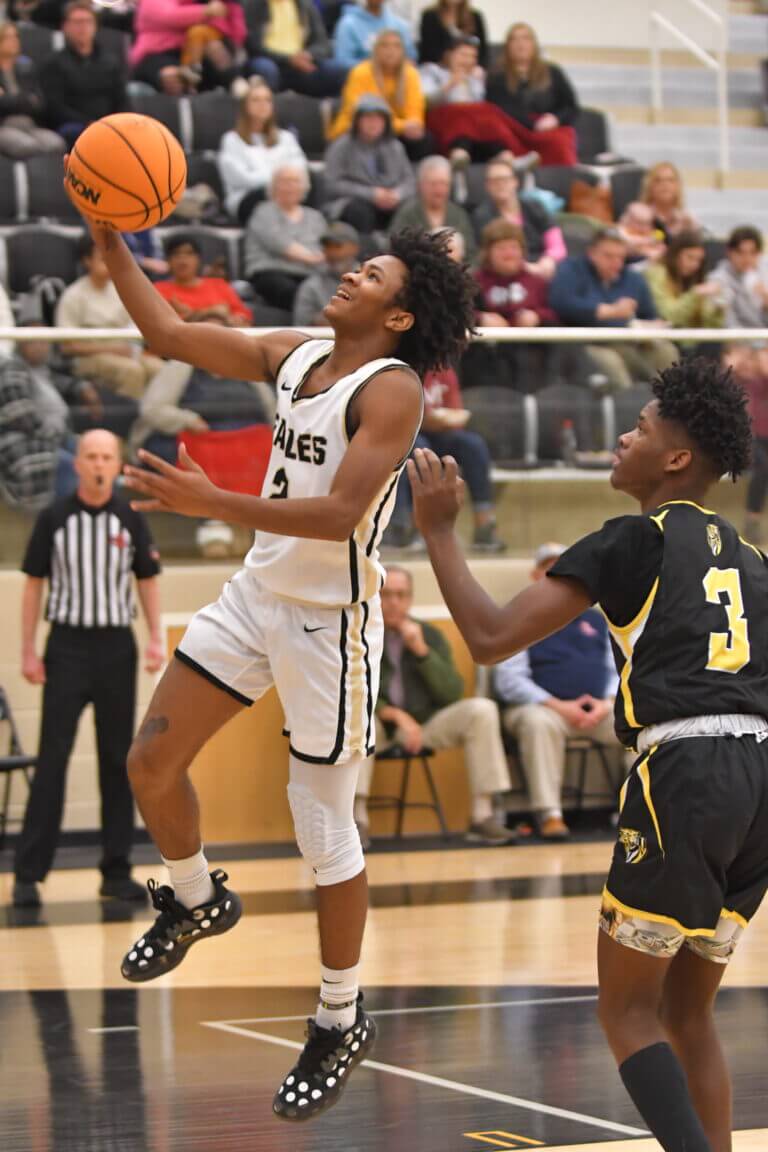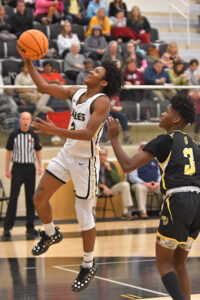 RIPLEY–The 2023 Tippah County Basketball Tournament is being played at the Ripley High School Event Center, but for the first time since 1993, it won't feature a Ripley team. That's because both the Lady Tigers and Tigers were eliminated in semifinal action on Friday night.
Fly Eagles fly
In a thriller, the Falkner Eagles rallied from a seven-point deficit to the Ripley Tigers, forced overtime and did just enough in the extra period to win 53-49. That Falkner boys win over Ripley is something that hasn't been done in quite some time. Research is still being done to find out when the last Eagles' win over the Tigers happened in basketball action.
The Falkner win also snapped Ripley's nine-year Tippah County Tournament championship win streak.
"Halftime was good. Nobody was down. Everybody was talking people up," said Falkner coach Austin Hopper about trailing at the half. "That paid off more than anything in the end. Just no quit and fighting through everything.
Falkner senior guard Hunter Griffin was huge in the fourth, scoring 12 of his game-high 21 points to help the Eagles force the extra period. Then sophomore Chris Nunley took over in overtime, scoring eight of his 19 points, including sinking six of nine shots from the free throw line.
"It is a big win," added Hopper. "That's a good defensive Ripley team. I guess they've got to be beat sometime, and we're proud to be the ones to do it."
Panthers advance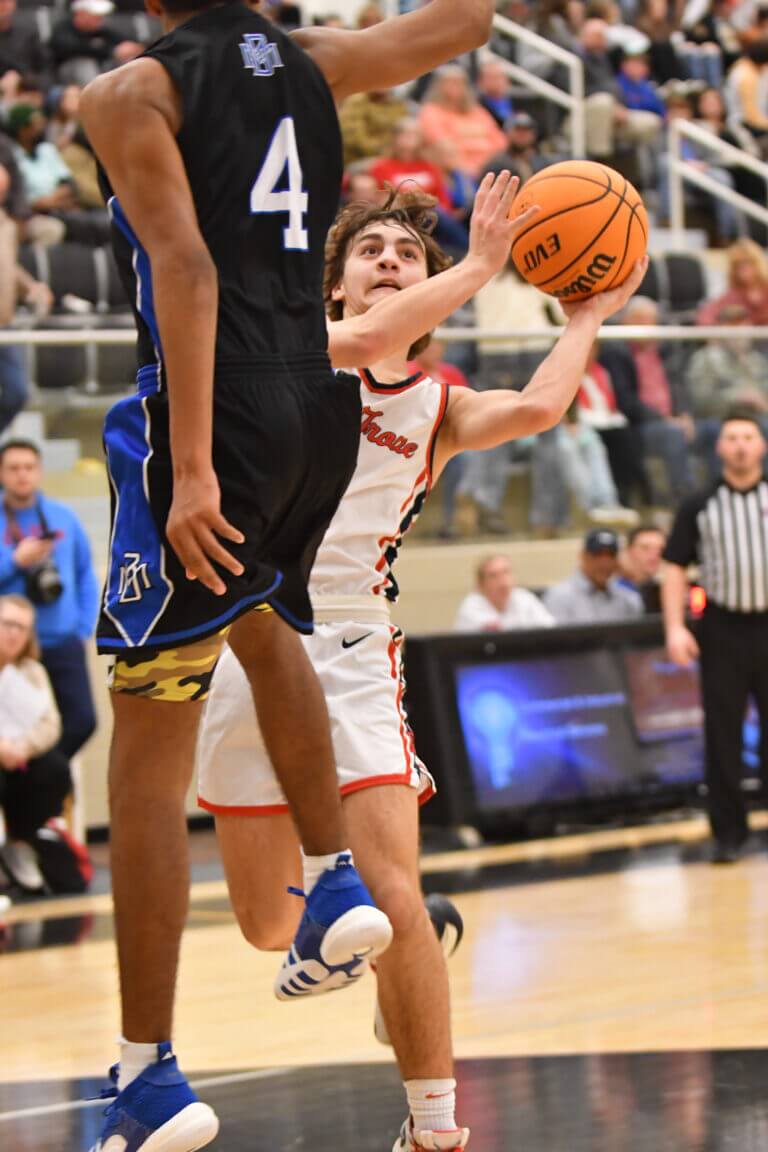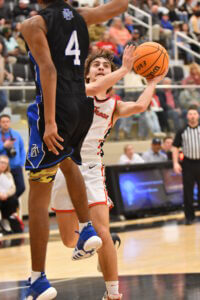 The Pine Grove Panthers also had to rally to reach this evening's title game. Blue Mountain built a 23-17 first-half lead, behind 14 points off the bench from Chance Venson. However, shots went cold in the second half as the Panthers roared back to win 49-41.
Pine Grove coach Jake Walker said he didn't say much about the six-point deficit. He let his players handle it.
Thankfully we've got an experienced bunch.," said Walker. "I left them in there (the lockerroom) to talk about it. I don't know what they said to each other after I left. I assume it was something they said. It wasn't me, I can promise you that.
Whatever was said by the players worked as the Panthers outscored the Cougars 17-5 in the third quarter to take the lead for good. Seven of those Pine Grove points came from Brittan Fryar, who had a game-high 17 points. Hayden Holcomb added 11 for the Panthers.
For Blue Mountain, Vinson finished with 15 points and Jacob Hamblin added 14.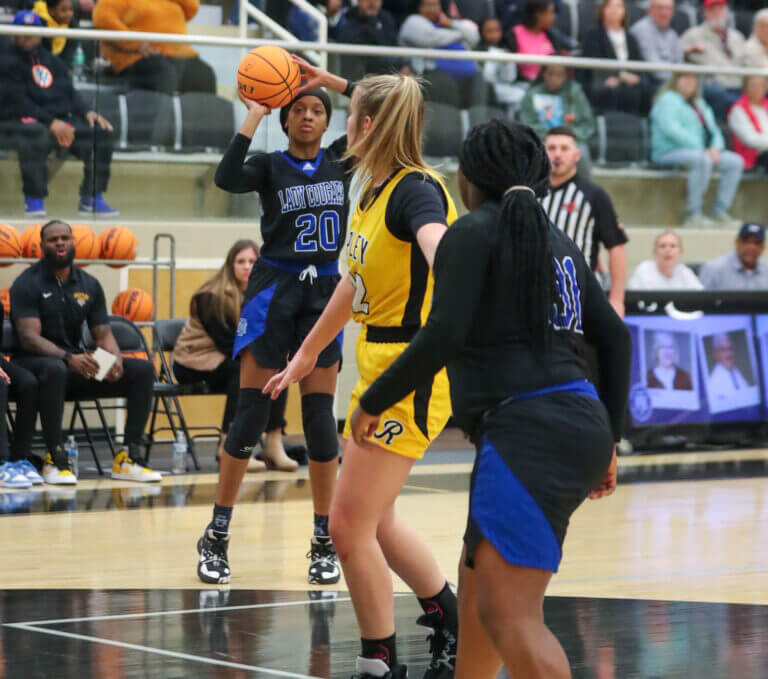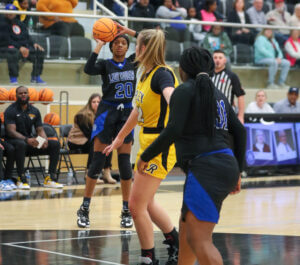 Lady Cougars cruise to title game
On the girls' side, the No. 1 seeded Blue Mountain Lady Cougars got a 22-point, 12-rebound effort from Arare Foote and 18 points on six 3-pointers from Keyaunna Foote to beat the Ripley Lady Tigers 48-42 in a game that wasn't as close as the final score.
The Lady Cougars led from the start as they punched a ticket to this evening's championship game. Blue Mountain led 26-12 at the break. They pushed that lead to 18 points to start the final quarter.
Alorian Story led Ripley with 16 points, while Paris Morgan chipped in 13.