2023 Tippah County Tournament: Ripley and Walnut girls, Ripley boys advance in Round One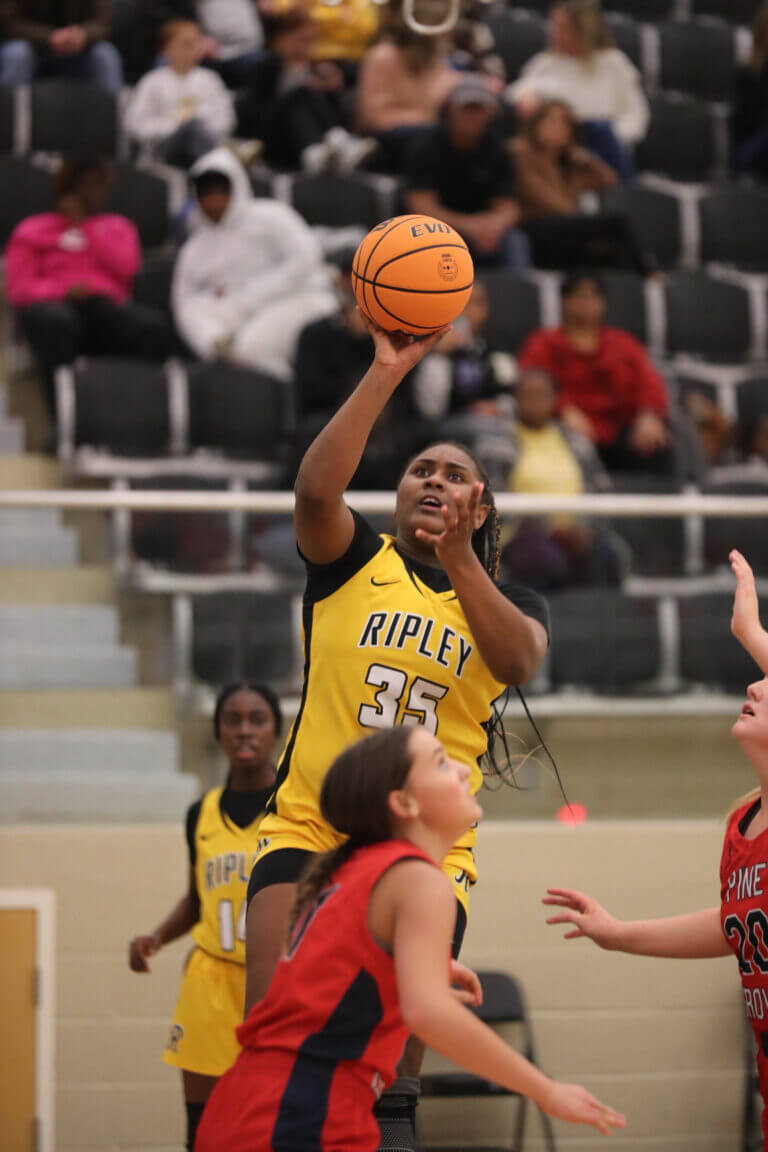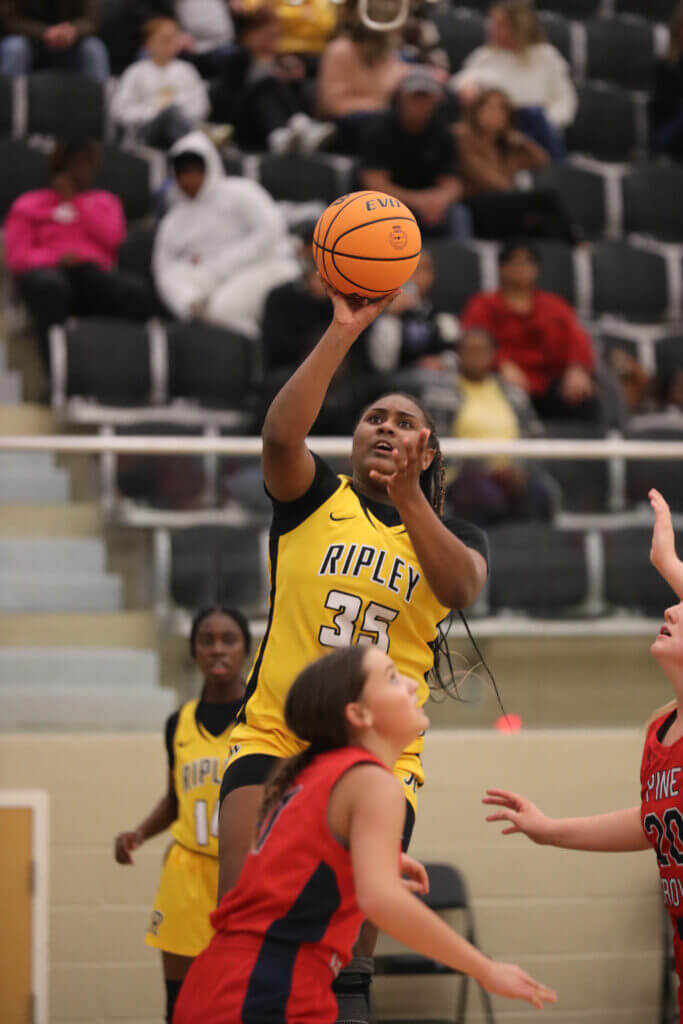 RIPLEY–The first round of the 2023 Tippah County Tournament tipped off Thursday night with a pair of girls' games and one boys' game at the RHS Event Center. The action continues this evening with second-round action at 5 p.m. Championship games are set for Saturday. Blue Mountain High School is this year's host.
In the first contest of the night, the Ripley Lady Tigers got 19 points from Alorian Story and 13 from Paris Morgan to defeat the Pine Grove Lady Panthers 43-37. The Lady Tigers, who led 23-16 at the half, pushed the lead to double digits with a 6-0 run to start the third quarter, then held off a feisty Lady Panthers bunch for the win. Lana Rowland led Pine Grove with 20 points.
The Lady Tigers will face No. 1 seed, Blue Mountain today at 5 p.m., with the winner advancing to the girl's title game.
The Walnut Lady Wildcats have already punched their ticket to that championship game after they blew past the Falkner Lady Eagles 72-46. Clarion Ledger Dandy Dozen selection and Delta State basketball signee MK Vuncannon of Walnut was not only the leading scorer of her game but all three, as she dropped 37 points. Henlee Sisco added 11 for the Lady Wildcats.
For Falkner, Kyleigha Strickland had 13 points. Keshona Strickland chipped in 10.
In Thursday's final game, the Ripley Tigers rolled past the Walnut Wildcats 69-45. The Tigers advance to play the Falkner Eagles tonight at 6:30 p.m. Ripley guard Eli Edgeston had the hot hand, scoring 30 points. Edgeston drained six 3-pointers, including his last one at the final horn. Fellow Ripley guard Lakin Cox started the game on fire, as he drained four 3-balls in the first quarter and finished with 17 points.
For Walnut, Drew Jackson had 14 points.
Tonight's last Round Two matchup could be one of the best games of the tournament. Defending 2A champs, Pine Grove (11-5) will square off against 1A Blue Moutain (9-6). Tipoff is slated for 8:30 p.m.