Junior Tigers advance in 5-County Junior High Tournament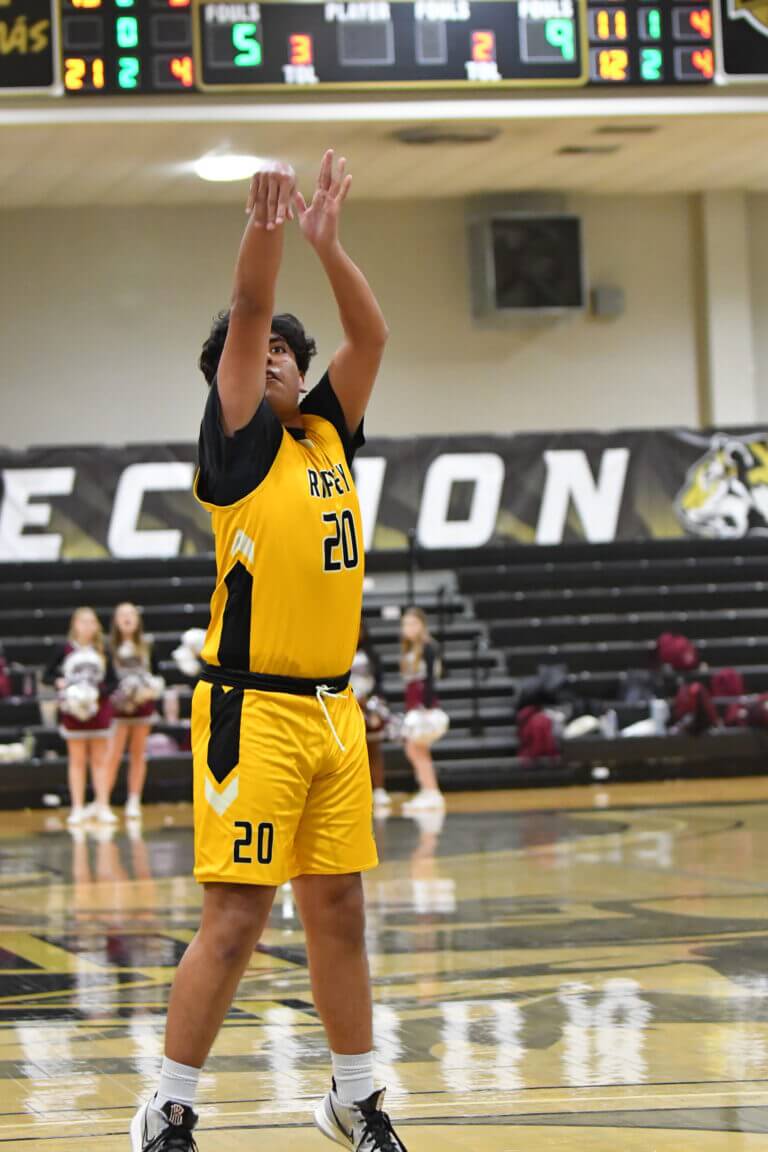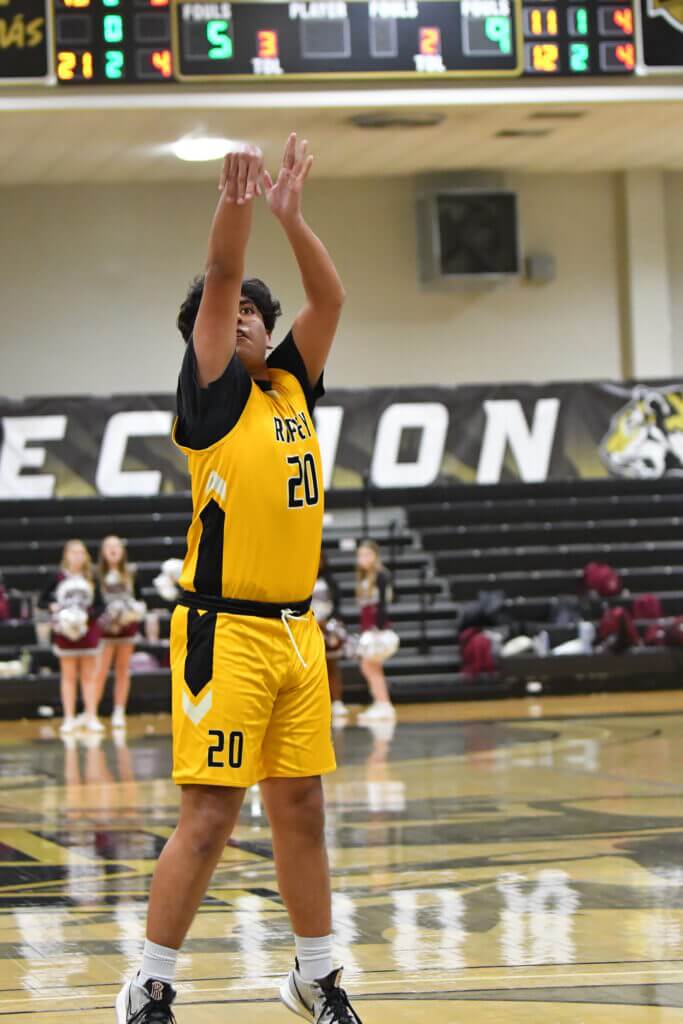 BOONEVILLE–Last week, the Ripley Middle School Tigers came from behind to win the Tippah County Tournament. Yesterday, in the first round of the 5-County Junior High Tournament in Booneville, the junior Tigers rallied from a seven-point halftime deficit, outscoring New Albany 30-18 in the second half to win 40-35 and move on to round two.
RMS will face Iuka this evening at 6:30 p.m. at NEMCC's Bonner Arnold Coliseum.
With the score tied at 31-31 with 2:45 to play, Jessuri Yanez, Erin Scott and Charlie Cross combined for a 9-1 RMS run to take the lead for good. Scott made a bank shot, giving RMS its first lead of the second half. He then assisted on a Yanez 3-ball from the right wing, pushing the lead to 36-31. Yanez and Cross would sink four free throws to make it 40-32 with under a minute to play.
A huge factor in the RMS comeback was their performance at the charity stripe. The Tigers closed the game by going a perfect 13-for-13 at the free-throw line in the fourth quarter. Yanez, who scored 13 of his game-high 16 points in the second half, hit all five of his free shots. Jermarien Sims came off the bench and made all seven of his attempts.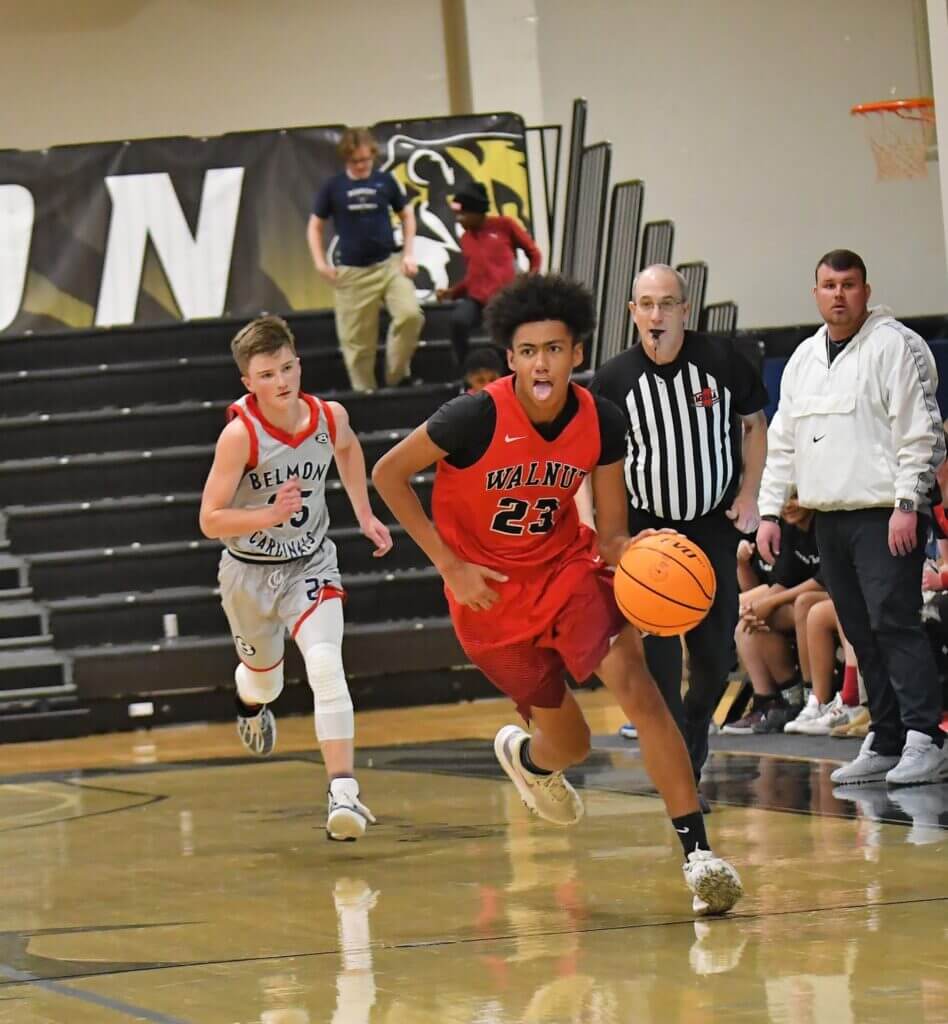 Walnut Junior High boys fall to Belmont
The Walnut Junior high school boys season came to a close with a 56-23 loss to Belmont.
Khalil Luster, a 6-foot-4 Belmont seventh-grader, scored eight points in the first quarter to help the junior Cardinals lead from start to finish. Luster finished with a game-high 27 points.
For Walnut, Javaris Poplar scored seven points and Joshua Luster added 6.