BMC VOLLEYBALL: Wright named SSAC Offensive Player of the Week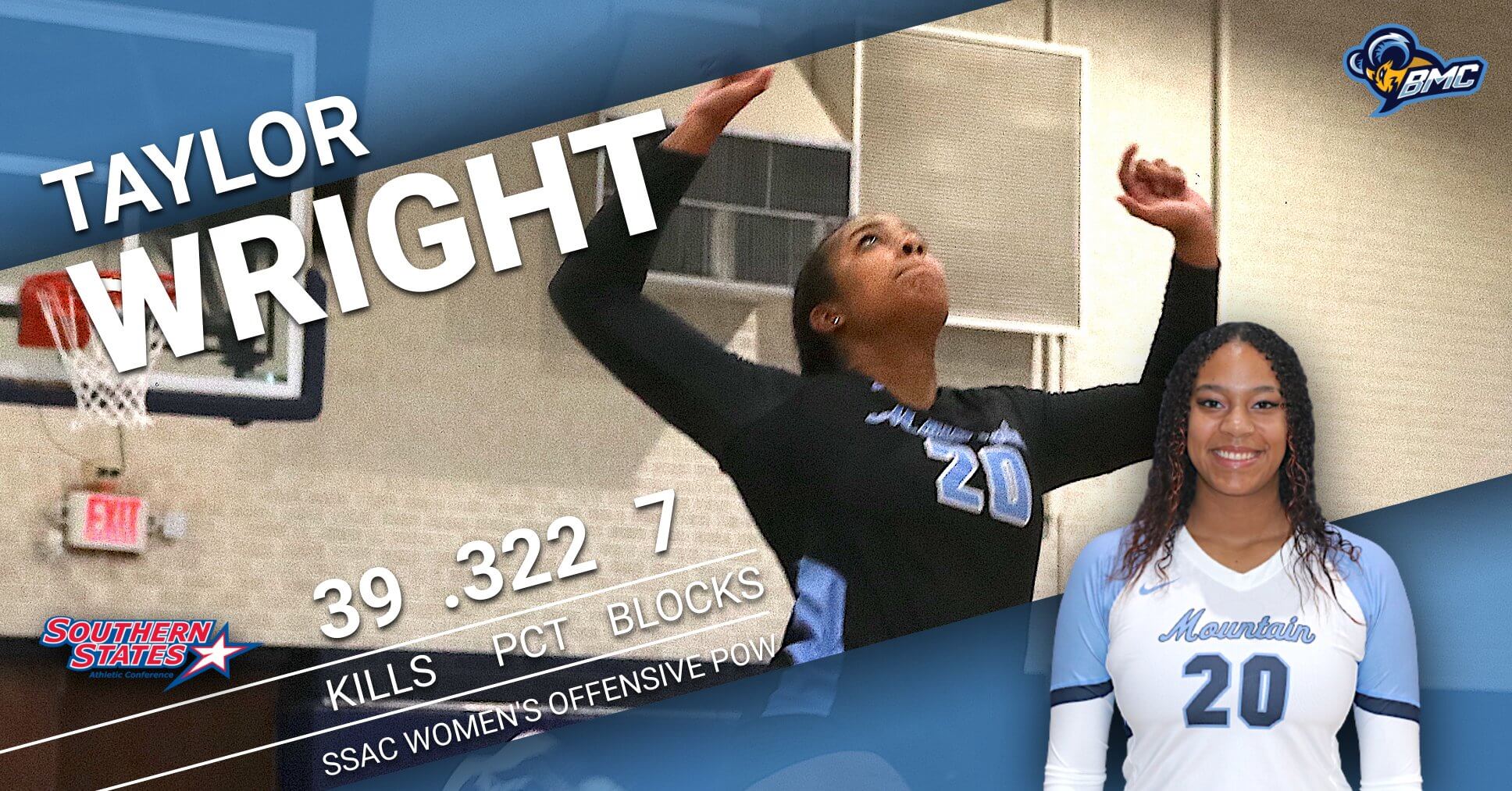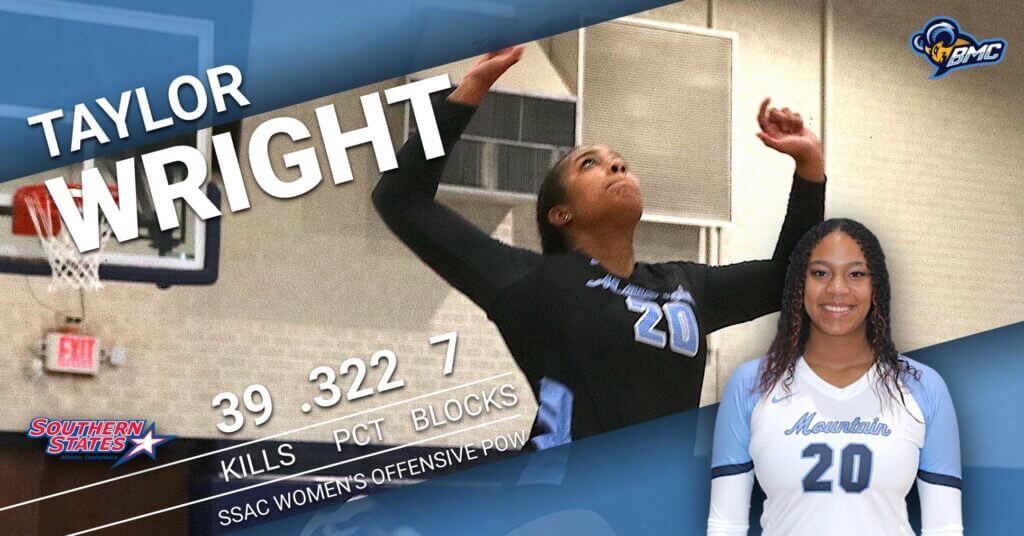 Editor's Note: From Blue Mountain College
MONTGOMERY, Ala. – After a stellar week of hitting, Blue Mountain College's Taylor Wright (SR/Huntsville, Ala.) has been named the SSAC Volleyball Offensive Player of the Week, the home office announced today.
In a week where the Volley Toppers dispatched (RV) Loyola and (RV) undefeated William Carey, Wright had 39 kills in the span while hitting .322.
She also bolstered the Toppers defensively with seven assisted blocks and tallied 43.5 points over the two-game set.
"Taylor was tremendous for us all weekend long," BMC head coach Reid Gann said. "When we got her the ball, good things happened. I expect her to continue playing well for us down the stretch."
Wright and BMC are on an eight-game win streak and stand at 20-2 overall and 8-1 in the SSAC.