BMC VOLLEYBALL: Volley Toppers rolling with 12 straight wins, 10 in SSAC play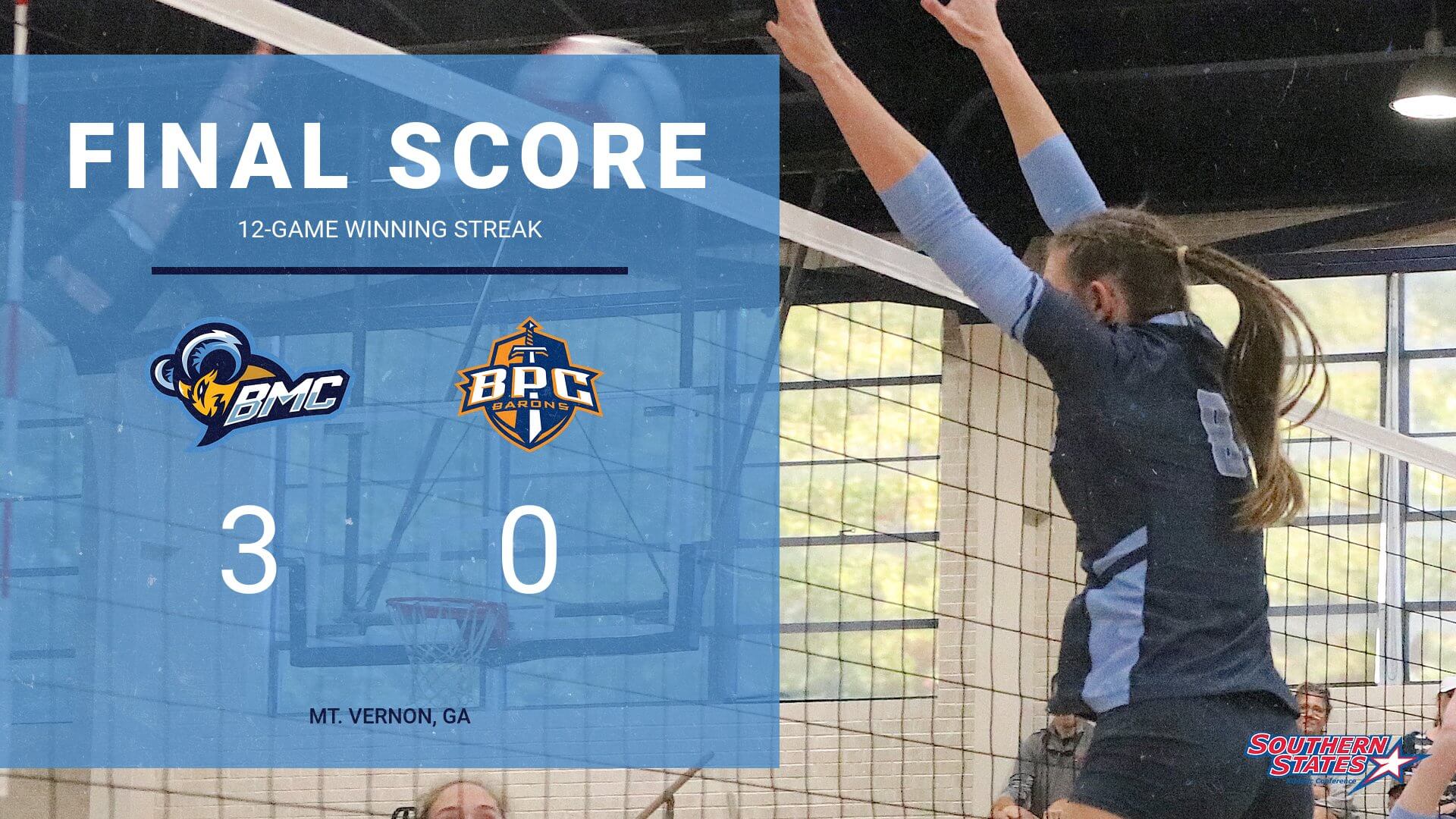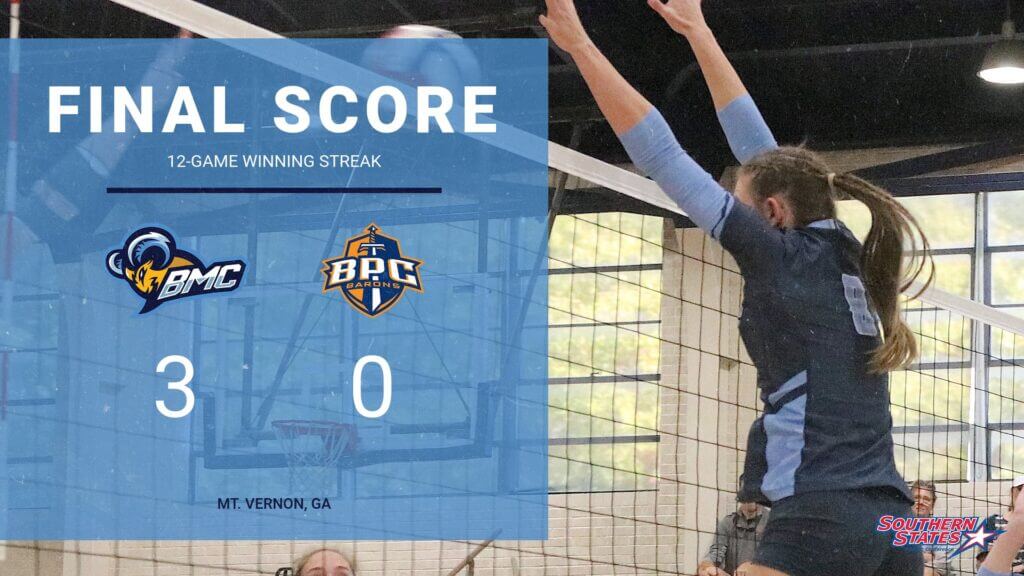 MT. VERNON, Ga. – Blue Mountain College extended its win streak to 13, which includes 11 straight Southern States Athletic Conference (SSAC) victories during a weekend trip to Georgia.
On Friday, the Volley Toppers dominated SSAC foe Brewton-Parker in straight sets 25-7, 25-14, 25-6. BMC followed that up with another wire-to-wire win over Middle Georgia State 25-15, 25-12, and 25-14.
At 25-2, 13-1 in the SSAC, the Volley Toppers sit atop the conference in a tight race for first place with William Carey (26-1, 14-1) at this point. BMC holds a one-game lead in the standings behind a 3-2 home win over William Carey to start the month. The two will face off on in a season finale that could decide the conference championship on Nov. 5.
Aces away
The big news on Friday night was an incredible 19 service aces thrown down by Blue Mountain, with Anna Lucas (SR/Athens, Ala.) leading the way at six.  Jaiyah Jackson (SO/Alexander, Ark.) would get four, while Skyler Benson (SR/Priceville, Ala.) and Reanna Brown (FR/Trenton, Tenn.) had three each.
Blue Mountain has basically led the nation all season in aces, with 285 on the current tally.
Taylor Wright (SR/Huntsville, Ala.) would lead the Toppers with eight kills at .294, Jackson had 13 digs and Lucas had 12 assists.
"Our team continues to play with a lot of confidence and intensity," BMC head coach Reid Gann said. "We're winding down the regular season, so each one counts. I was pleased with how we controlled the tempo and executed tonight."
Sasso leads the way against MGS
Gigi Sasso (SR/Porto Alegre, Brazil) stuffed the stat sheet in the Volley Topper's straight-set win over Middle Georgia State. The outside hitter led with 10 kills and 16 digs. She also added two assists and one ace. Brown recorded a team-high 19 assists, while Randi Crandall (JR/Portales, N.M.) had six blocks.