SEASON PREVIEW: TIGERS PLAN TO MAKE MORE HISTORY WITH DEEP ROSTER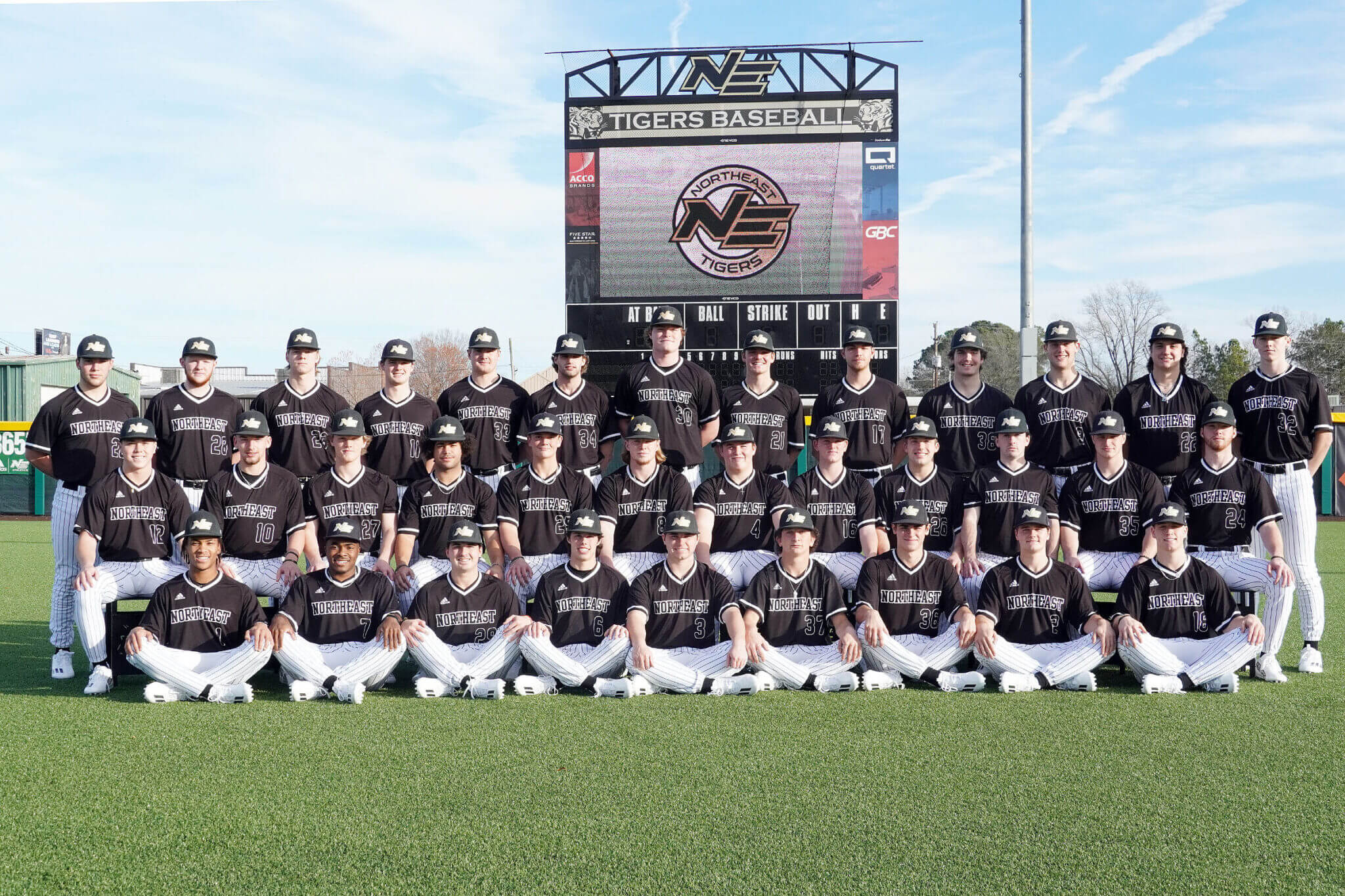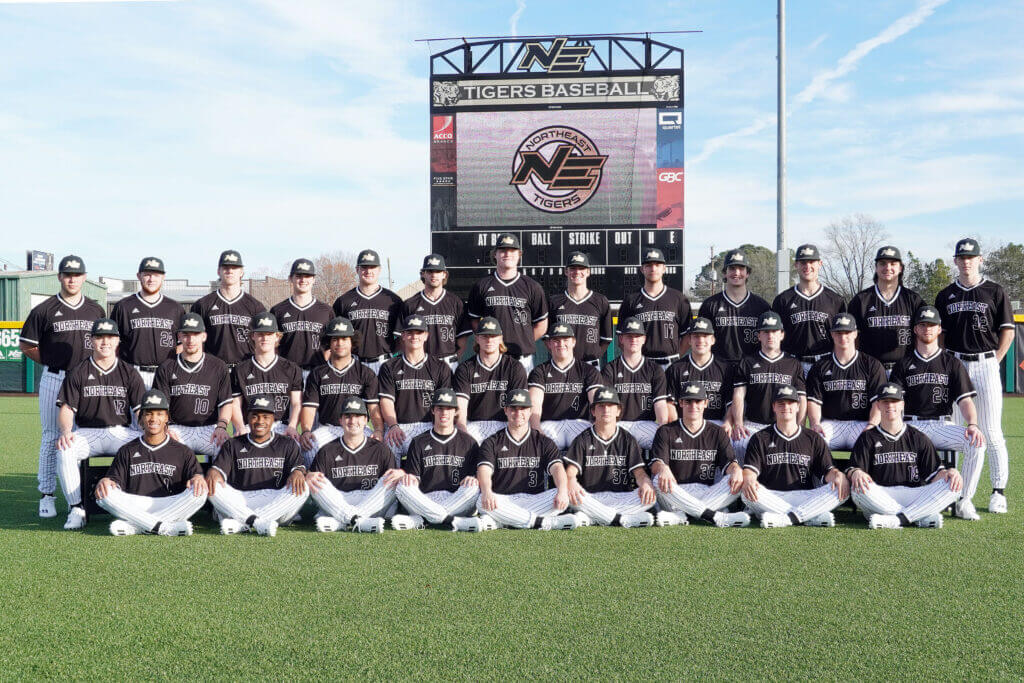 BOONEVILLE–Northeast Mississippi Community College head baseball coach Richy Harrelson believes that he has a team that could make history for the second consecutive season.
The Tigers finished in the top five of the Mississippi Association of Community Colleges Conference (MACCC) standings and brought a postseason series to The Plex for the first time in its brief existence one year ago.
Fast forward to 2023 and Northeast brings back five starting position players plus nine pitchers from that successful squad. That includes three athletes that have already committed to continue their careers at NCAA Division I institutions.
"We've never had a group like this here," said Harrelson. "I'm really grateful to be able to coach these guys. They're a very high-character group. They show up every day and go to work. These guys want to win. It's going to be a fun year for us."
Jackson Owen of Starkville headlines Northeast's returners as the reigning National Junior College Athletic Association (NJCAA) Division II Defensive Player of the Year and Rawlings Gold Glove Award® winner at catcher.
The Mississippi State University commit caught 15 runners attempting to steal and committed only two errors in 226 total chances. Owen also led the Tigers last spring with 10 home runs and finished second with a .360 batting average.
Joining Owen in the infield are Jackson McCoy from Booneville and Tupelo's Noah Foster. Foster serves as the shortstop for Northeast after putting together a .421 on-base percentage with 12 stolen bases in as many tries.
McCoy is headed to Southern Illinois University once his tenure as the Tigers' first baseman is complete. He topped Northeast as a freshman with a .366 batting average, 53 hits and 15 doubles.
Khi Holiday from Tupelo will anchor the Tigers' outfield for the second year in a row in center. Lock Elliott from Oxford and Oak Grove's Peyton Peoples split time between designated hitter and left field as well.
Holiday, who is a Southern (La.) University commit, may hold the title of fastest player on the team after swiping 15 bases last season. The duo of Elliott and Peoples combined for 29 hits, nine doubles and 27 runs scored.
Jackson Academy alumnus Jackson Conn and Nettleton's Davis Oswalt lead the tandem of sophomore hurlers for Northeast. Conn went 4-1 in eight starts with 47 strikeouts while Oswalt was 5-3 with only 14 walks in 52.1 innings of work.
The Tigers boast seven left-handed arms on its roster, including Matthew Bullard, Drew Cartee and Brodey Lentz from the neighboring state of Alabama. Cartee is a transfer from Samford (Ala.) University while Lentz was an All-State selection as a junior.
Taylor Ballard of Tupelo, Conner Graves from Ripley, Myrtle's Jackson Mayer and Carter Phillips of Blue Springs are all lefties as well. Graves and Mayer were both 2022 Mississippi Association of Coaches (MAC) All-State recipients.
Northeast gained another weapon on the mound with the arrival of Kelly Crumpton from Northwest Florida State College. He was a member of the Clarion-Ledger's Dandy Dozen listing in 2021 after originally signing with the University of Mississippi (Ole Miss) out of Oxford High School.
"Our pitching staff is probably deeper than it's ever been," Harrelson said. "We feel like there's about 12 guys that we can run out there that are going to give us a chance to compete at a really, really high level. We're excited about them."
Kristian Sprawling is the most decorated standout in the Tigers' freshman class after earning All-American honors at the prep level from Collegiate Baseball Newspaper. He was also a consensus All-State pick by both The Clarion-Ledger and the MAC.
Sprawling batted .389 as a senior at DeSoto Central High School with four homers, 23 RBIs and 44 runs scored. Tishomingo's Grayson Stone, Eli Jones from Booneville and Graves could all see action in the outfield as well.
Dylan Bowers from Southaven, Booneville's Kyle Church, John Eaton of Biggersville, Marietta's Colton Fitzsimmons, Harris McReynolds from Starkville and Colin Oswalt of Tupelo each have an opportunity to make an impact in the infield for Northeast.
"They all are going to get a chance to earn that spot," said Harrelson. "We've got a lot of depth. All of those guys can play anywhere. They're just really good players. They do all the stuff you ask them to do."
A four-game series with Kaskaskia (Ill.) College serves as the home openers for the Tigers from February 10-11. League play begins on Saturday, March 11 when Northeast travels to Pearl River Community College.