VOLLEYBALL: Pine Grove wins five-set marathon, topples Ripley for first time in program history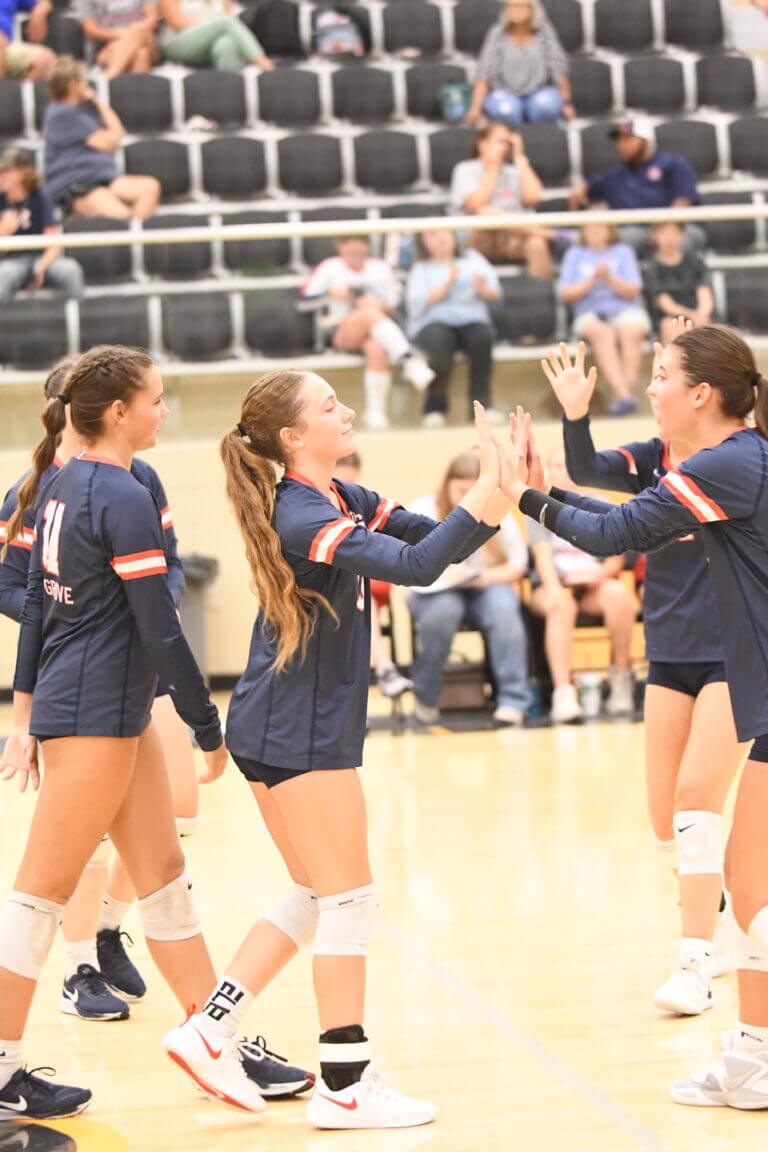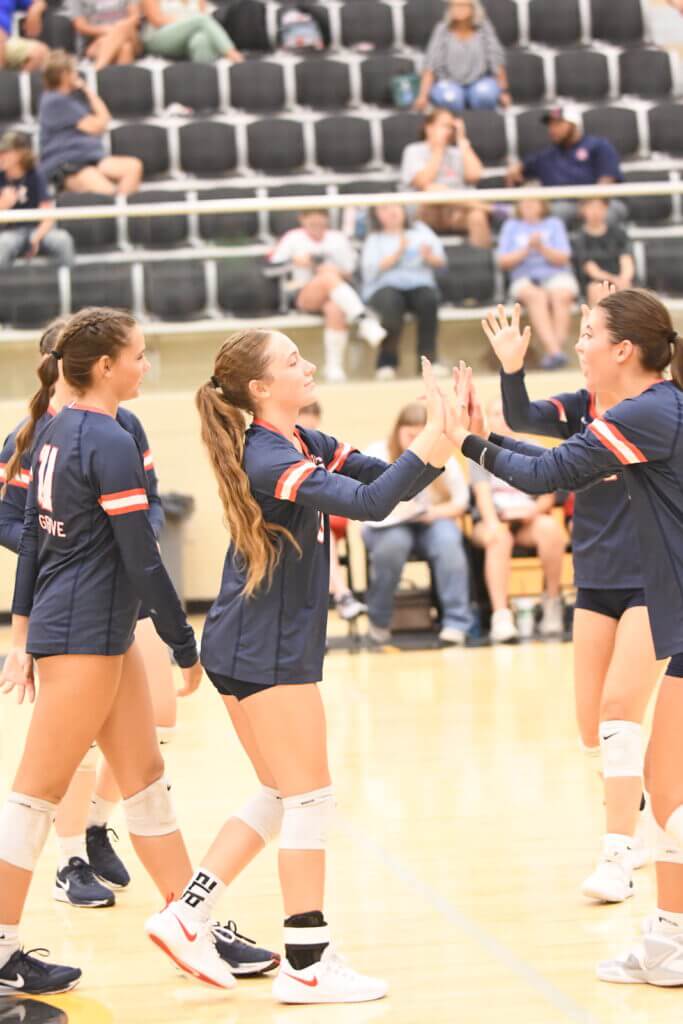 RIPLEY–If you were at the RHS Event Center on Tuesday night for the county clash between South Tippah schools Pine Grove and Ripley, you probably witnessed one of the longest back-and-forth volleyball matches of your life. The five-setter took at least two and a half hours to complete.
But if you were there supporting Pine Grove, a win on top of being a witness to sports history hopefully helped make the drive home seem a little shorter.
In an emotional match of runs, digs, service errors and rallies, Pine Grove outlasted Ripley in a five-set marathon to win 3-2. The win was also historic. Pine Grove topped Ripley for the first time in the programs five-year history.
"It's the first ever win over Ripley, and the girls played their tails off… I'm just proud of their overall effort and not giving up," said first-year head coach Adam Mauney, a Pine Grove alum.
Ripley cruised in set one, running away with a 25-13 win, which would be the largest margin of victory by either team. The next three sets all ended with the score of 25-23. Pine Grove took the first two for a 2-1 match lead. Not to be denied, Ripley kept its hopes alive with a victory in the forth set, locking it at 2-2. The fifth and final set was much like the previous three, a long back-and-forth affair with at least seven lead changes.
The Lady Tigers scored consecutive points to tie things at 13-13. But Pine Grove used back-to-back kills, including a final one by senior outside hitter Selah Jumper to win the final set and clinch the
match.
Self-inflicted wounds
As for the play on the floor, both Mauney and Ripley head coach Laura Booth were bothered by the number of errors made by their respective teams. Booth said Ripley committed 71. Pine Grove's stat sheet showed the Lady Panthers had a match-high 87.
"We need to be more aggressive on our attacks and blocking, but we made too many unforced errors," said Booth, who did see some positives in the team's passing. Libero Emma Simpson led all players with 48 digs, while Ella Shackleford (pictured bottom right) wasn't far behind with 41.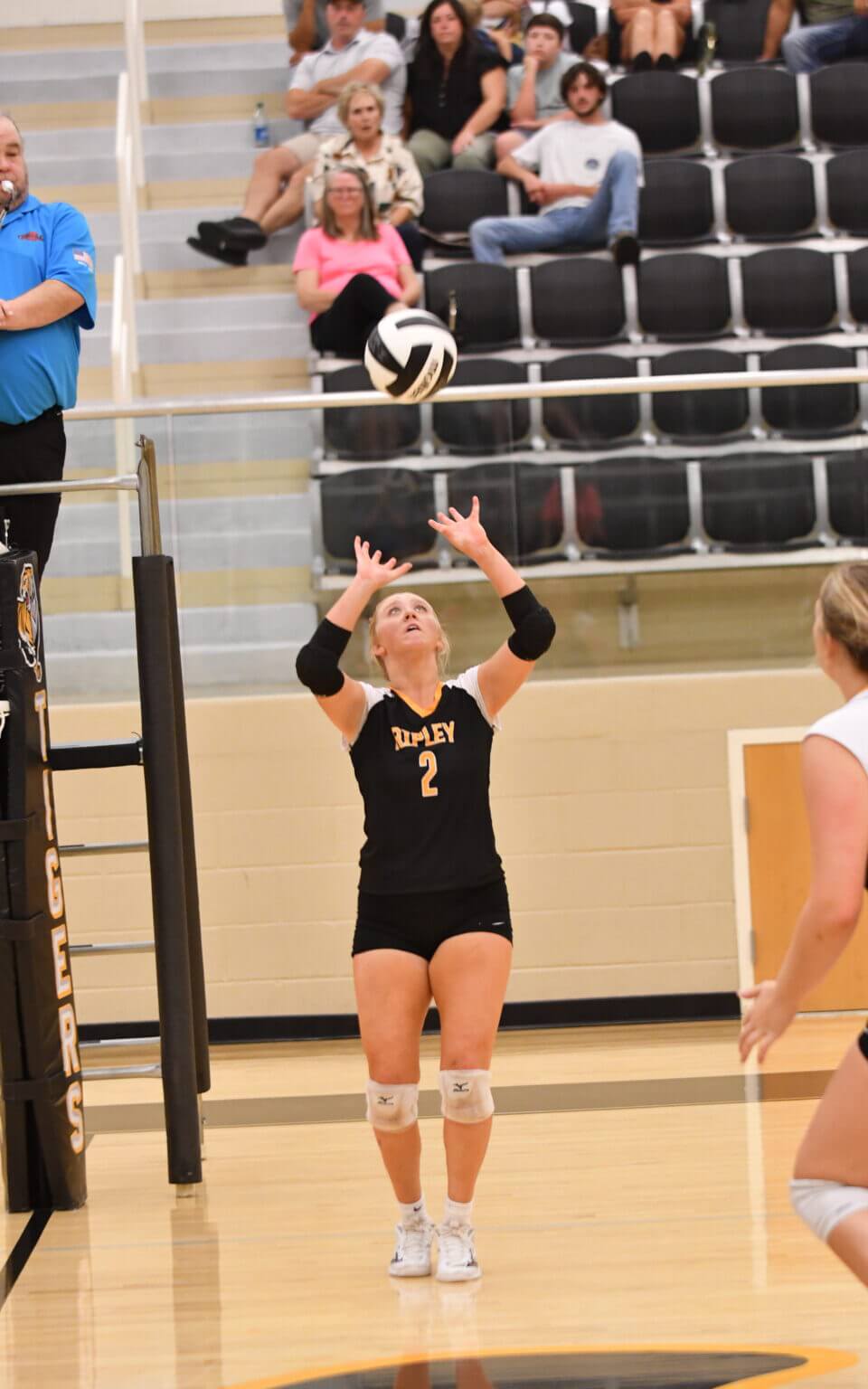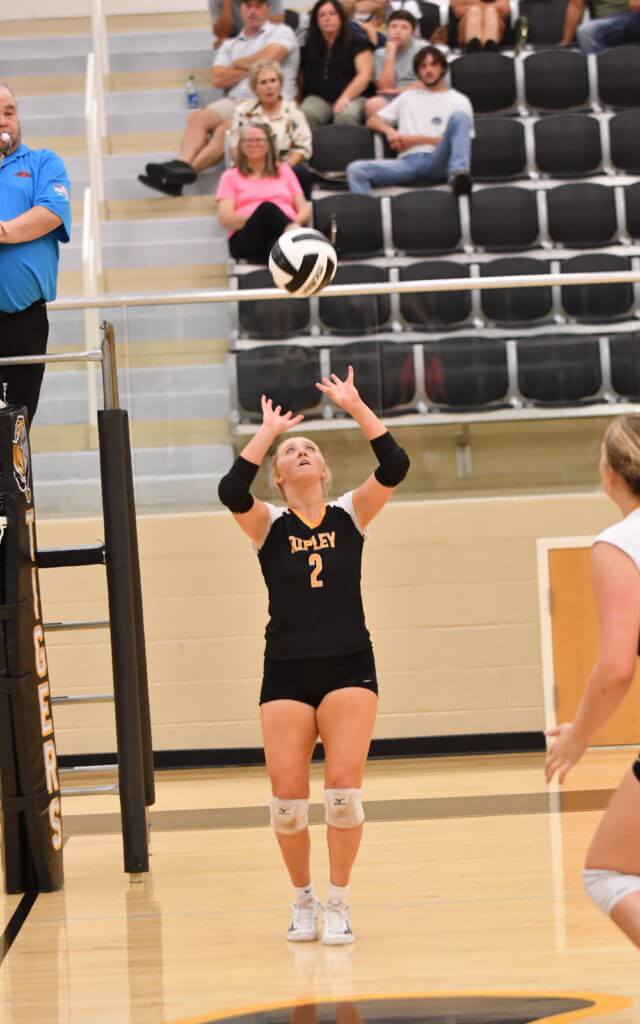 Booth also talked about a common topic she's been working on since taking the job last season, helping her team learn how to win. The Lady Tigers had a lead in every set.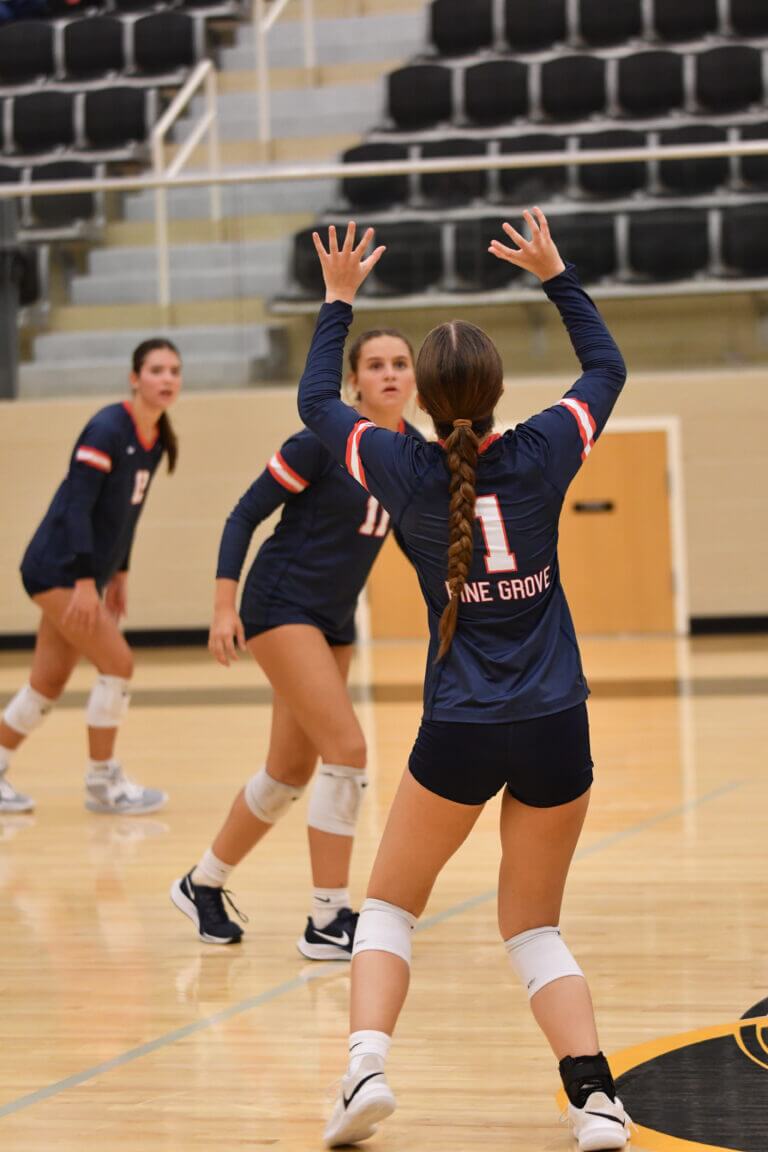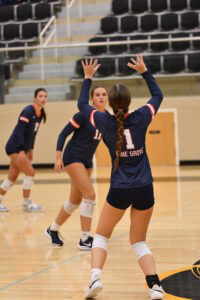 "Our goal in this week's practices is to find a way to win every set. We get up and then get nervous and let the set get away from us," she said. "Our focus is going to be on grit and determination to win."
Mauney hated watching an evening full of self-inflicted miscues. However, he believes the errors are not something to panic about at this point, but they also can't be ignored.
"I didn't like that we made plenty of errors in five sets…but I'm proud of their effort in every set and not giving up when it might've felt like a set was slipping away," said Mauney. "And I'm not too concerned about the errors right now…we'll work on cleaning them up with practice. It was a great win and a confidence builder for them."
For Pine Grove Mylee Switcher (pictured above left) continues to be a main cog in the offensive attack. The freshman led Pine Grove with 29 assists. Libero Addi McMillin had 12 digs while senior hitters Selah Jumper and Whitleigh Miller combined for 24 kills.
Pine Grove (4-5) is off until next Monday, when they travel to face another county foe in Walnut (8-2), currently one of the hottest teams in north Mississippi. Ripley (7-6) travels to New Albany on Thursday for the volleyball version of the "Hwy 15 Rivalry."