Total Body Gym reopens to members after thorough sanitation
Total Body Gym is back open to the public. After thorough sanitation measures, they have opened their doors again.
Certain changes have been put in place as they re-open. Only 20 gym goers are allowed at a time, so members are asked to book workout appointment times online, via www.totalbodygym.net.
Below are some of the new guidelines in place: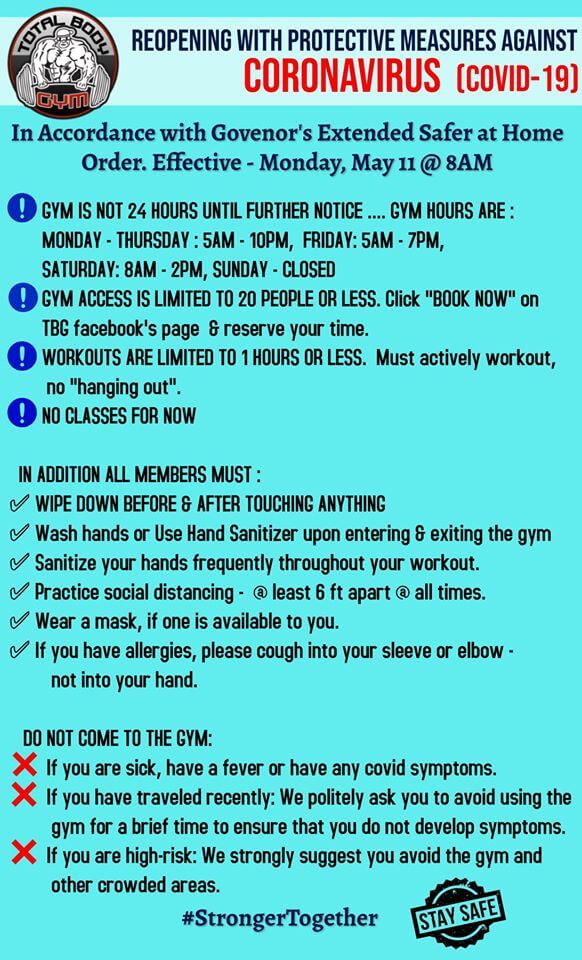 Members should also maintain 6 foot social distancing as well as excellent hand hygiene. Mask are encouraged.
Please visit totalbodygym.net to see a full list of rules to abide by and to schedule your workout appointment as spots are filling up fast!