BMC Volleyball: Lucas pulls in SSAC Setter of the Week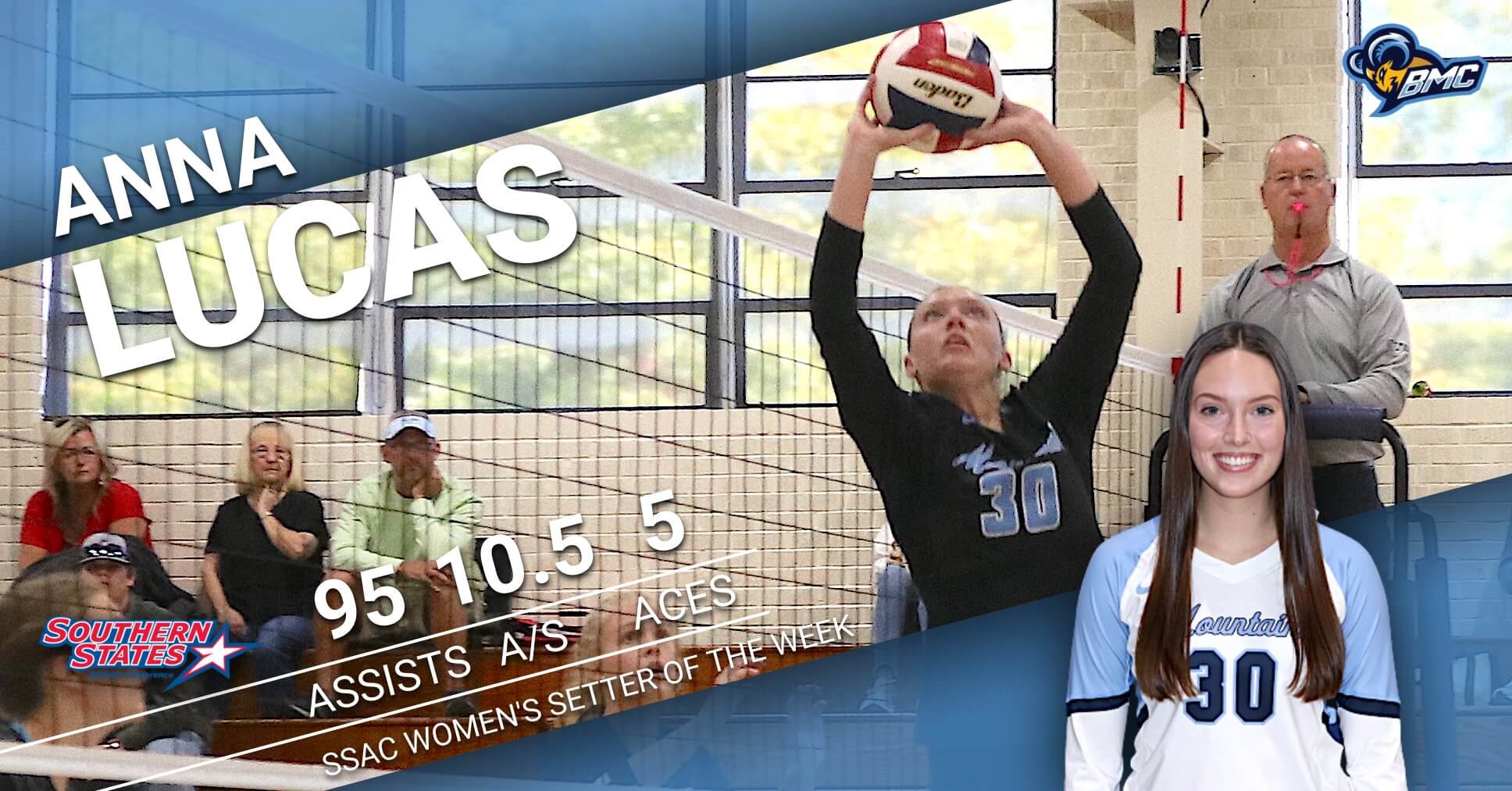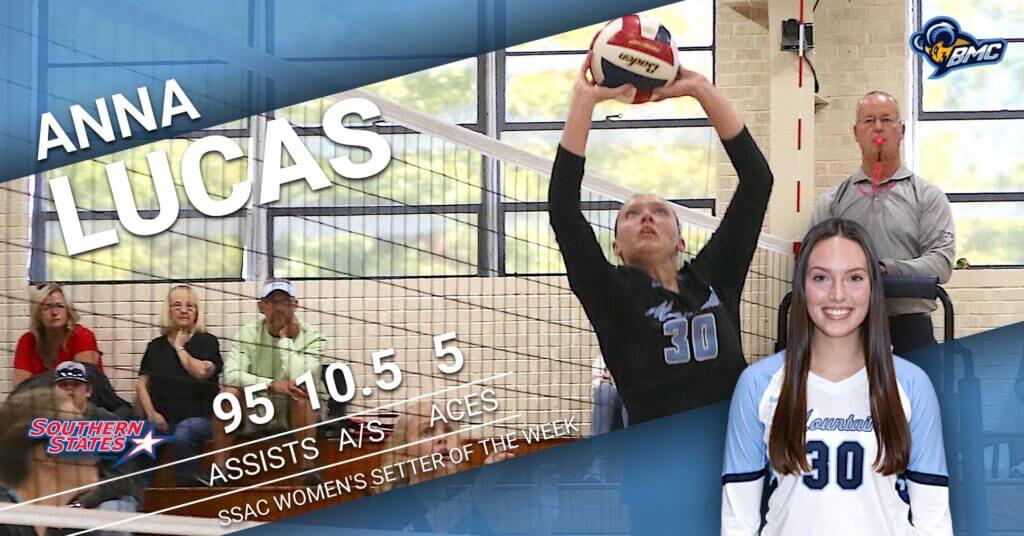 EDITOR'S NOTE: From Blue Mountain College
MONTGOMERY, Ala. – Blue Mountain College's Anna Lucas (SR/Athens, Ala.) has been named the SSAC Setter of the Week, the conference office announced today.
Lucas had possibly the best twin-bill of her collegiate career during the week, where she and the Volley Toppers knocked off Loyola and undefeated William Carey in Blue Mountain.
Lucas dished out an incredible 95 assists and averaged 10.5 assists per set.
She also provided instant offense with five service aces while notching 19 digs and getting three assisted blocks defensively.
"Anna came up big for us this week," BMC head coach Reid Gann said. "Her consistency at the setter position was one of the main reasons for our success. She is one of our leaders, and we need her to continue playing well."