STREAK SNAPPED: Tigers suffer season's first loss to visiting Hilltoppers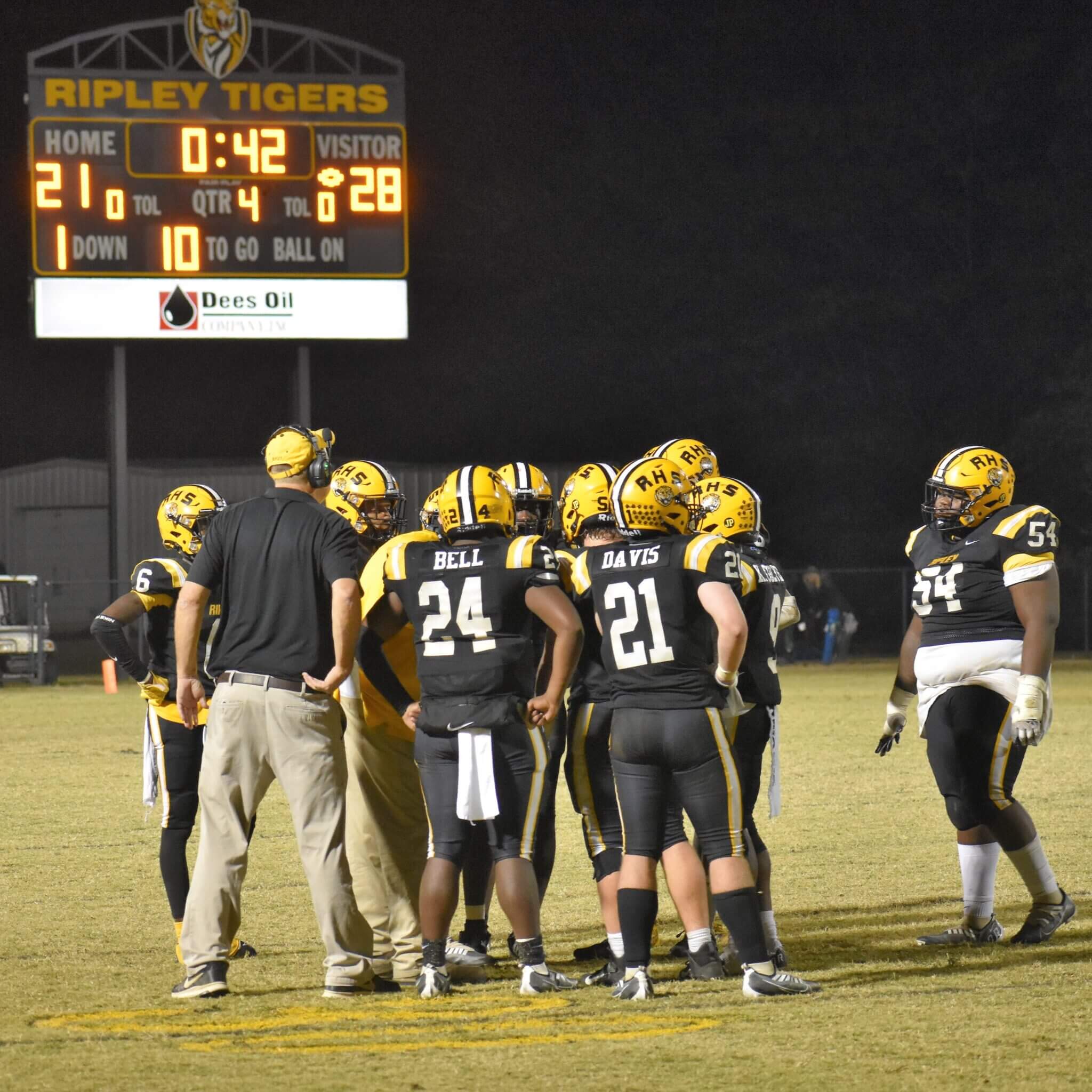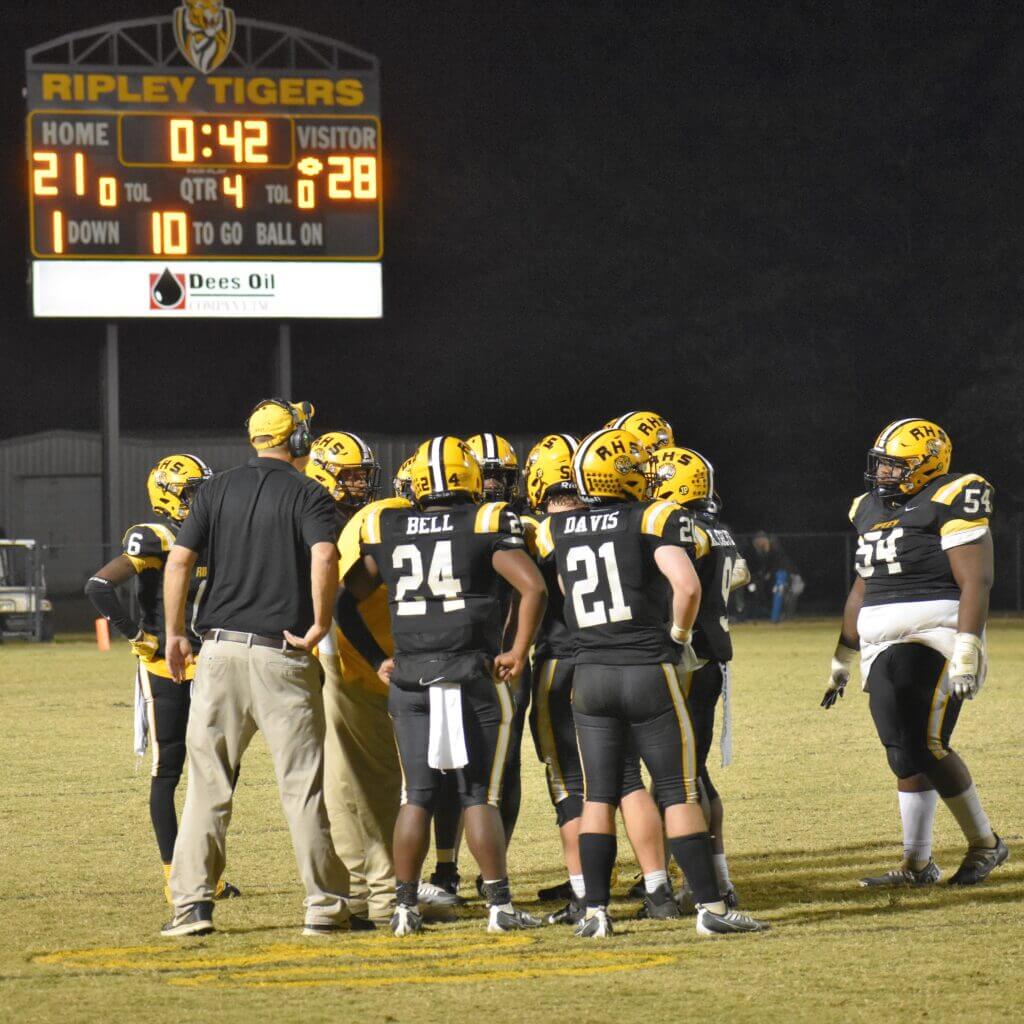 RIPLEY–For the first time in eight weeks of Mississippi Friday Lights, the Ripley Tigers were on the wrong end of a score at the game's final horn. 
On a Senior-Night Friday at Tigers Stadium the Houston Hilltoppers rolled into Ripley (8-1, 3-1) sporting an undefeated Div. 2-4A record just like the Tigers. In thrilling fashion, the visitors rolled out as the only team standing on top of the hill for the region's No. 1 playoff seed with a 28-21 win. 
The Hilltoppers (8-1, 4-0) seized momentum in the first 11 seconds as Jamal Copperwood caught the opening kickoff at the Houston 20-yard line, found a hole in the middle of the Tiger's kickoff coverage, and raced untouched to the endzone. With an early 6-0 lead, the Hilltoppers remained in total control for the first three and a half quarters, leading 13-0 at the break and 20-7 to start the fourth quarter.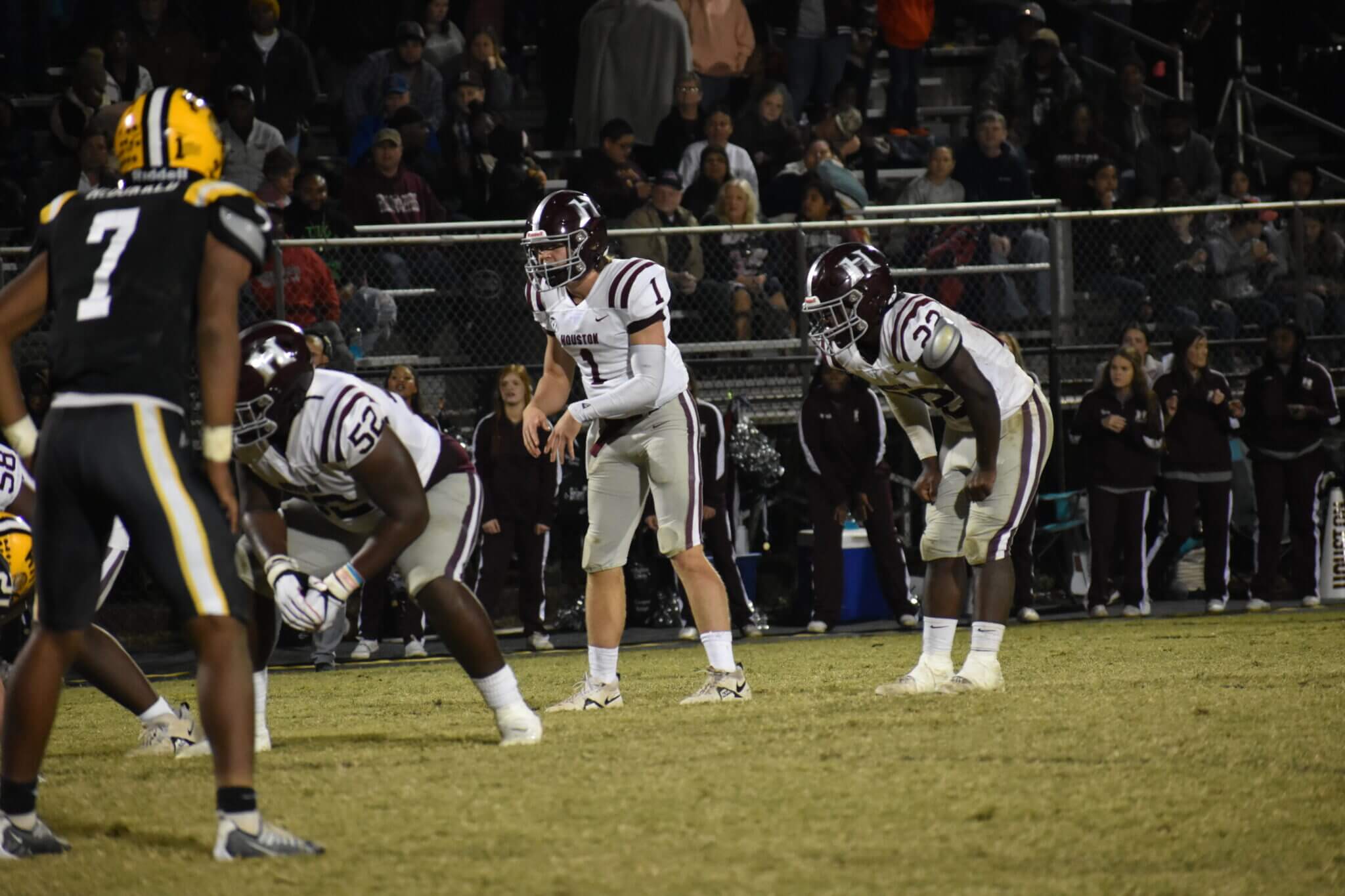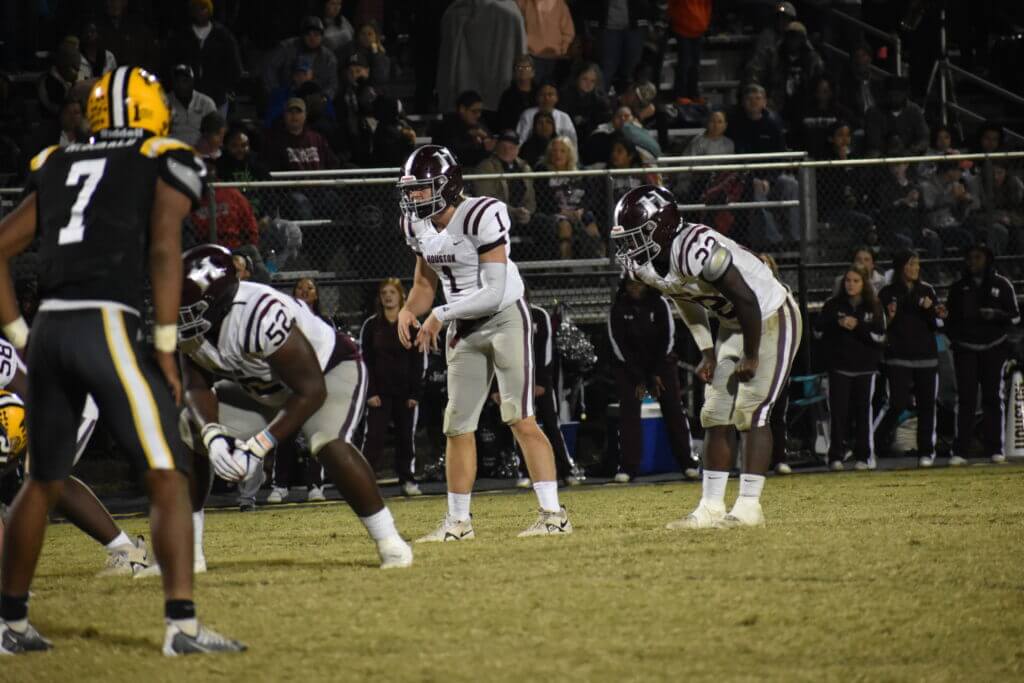 Late comeback
But midway through the final frame, Ripley got up off the mat with a pair of quick-strike touchdowns–a 54-yard TD run by junior QB Ty Long, followed by a 40-yard TD pass from Long to TE Evan Goolsby for a short-lived 21-20 lead with three minutes to play. 
Not to be denied, Houston responded with a methodical 11-play, 80-yard drive, capped by the eventual game-winning score, a 2-yard plunge by Copperwood. 
Ripley's final push in the last minute ended with a lost fumble inside Houston territory.
Season finale ramifications
As far as region standings, Houston now holds the lead in the race for the No. 1 seed ahead of next week's showdown at New Albany. That game is now vitally important, as the outcome and the score could mean the difference in New Albany, Houston, or Ripley winning the division. That also depends on the Tigers handling their business at Pontotoc.