NORTHEAST'S FALL SPORTS PROGRAMS SET OPEN TRYOUT DATES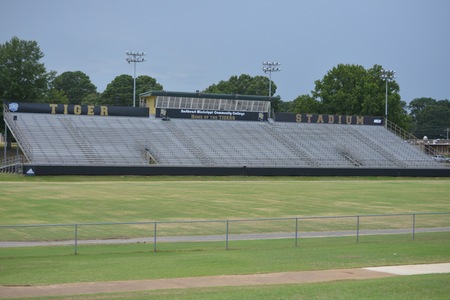 BOONEVILLE–Both of Northeast Mississippi Community College's fall athletic programs are looking for more individuals to improve their already talented 2023 rosters.
Northeast's football team will hold an open tryout on Monday, March 6 while volleyball will do the same ahead of its inaugural season on Thursday, March 9.
Registration for football tryouts begins at 12:30 p.m. at the field house. The session will take place on the practice field, which is located directly behind the visitor's bleachers of Tiger Stadium.
Players should expect a combine-style format. All athletes will go through a series of drills at their respective positions that are conducted by the Northeast coaching staff.
The Tigers have a well-known reputation for developing elite athletes on the gridiron. That includes three active players in the National Football League (NFL), including Mario Addison at Houston plus Anthony Rush and Sam Williams at Dallas.
Check-in for volleyball tryout starts at 3:30 p.m. inside legendary Bonner Arnold Coliseum. It will be the first time that Northeast's brand-new on-court netting system is put to use.
Northeast is the fourth member of the Mississippi Association of Community Colleges Conference (MACCC) to add volleyball to its athletic lineup. The Tigers are now five months away from their first-ever matches.
These tryouts are only for prospective student-athletes that have not signed a National Letter of Intent (NLI) with another institution of higher learning and are either graduating high school seniors or college freshmen.
There is no cost to enroll in these off-season opportunities. All entrants must bring an up-to-date copy of a physical and sign a release of liability form, which is available to download at www.nemccathletics.com.
For more information about tryouts for Northeast's fall sports teams, contact head football coach Greg Davis at 662-720-7580 or by email at gadavis@nemcc.edu or head volleyball coach Brenda Mayes at 662-720-7227 or by email at bamayes@nemcc.edu.
*Content provided by NEMCC Sports Information