HIGH SCHOOL BASEBALL: Wildcats improve to 3-1 in region play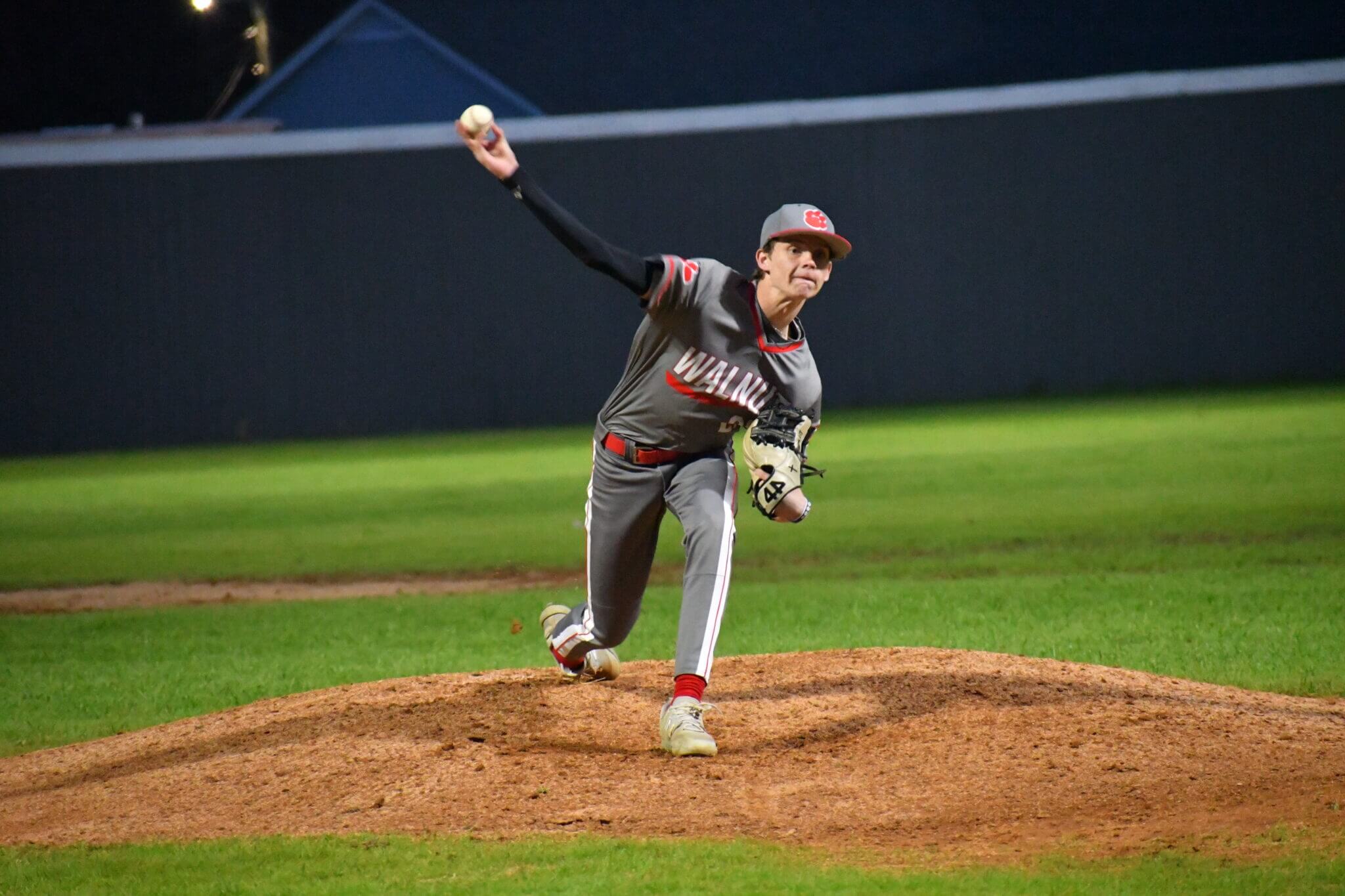 WALNUT–Over the weekend, the Walnut Wildcats used two big offensive innings and a stellar pitching performance from Jack Leak to roll past the Belmont Cardinals 11-1.
The Wildcats put a four spot on the board in the bottom of the third inning. Later, in the bottom of the sixth inning, Walnut used three straight doubles to score seven runs to end the game by run rule.
In that run-scoring sixth, Gatlin Brownlee stepped to the plate with the bases loaded and belted a double to left center, scoring a pair of runs to make it 7-1. One batter later, Adrian Palmer hit a double down the left field line that scored two more runs to make it 9-1. Later in the inning, with two on, Zyler Clifton's double to center field plated the final two runs. Brownlee led the Wildcats with four RBIs on two hits with two runs scored.
On the mound, Leak was sharp from start to finish. The righthander allowed just one run on one hit over six innings while fanning 10 Belmont batters.
With the win, Walnut improved to 5-5 overall and 3-1 in Region 1-2A.