Tigers Whip Aggies in Week 2 Turnaround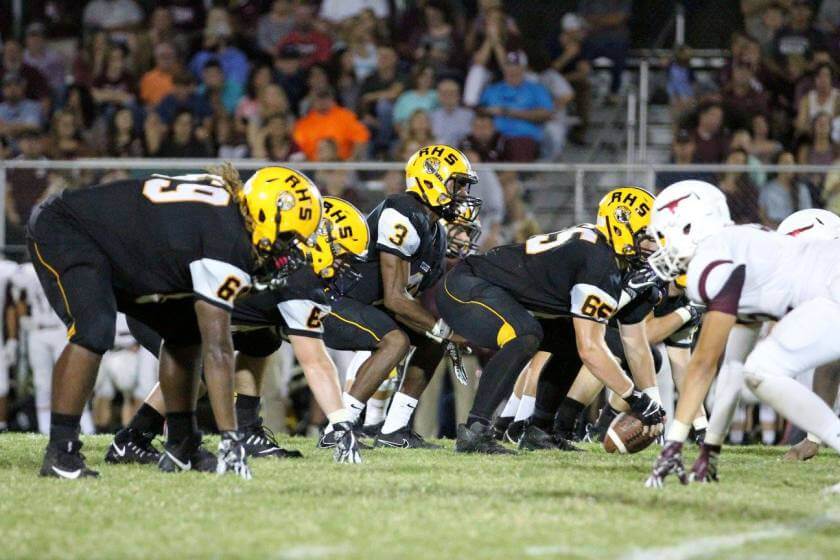 RIPLEY–It's been long said that football teams make their biggest jump in improvement between Week 1 and Week 2.
The Ripley Tigers made leaps and bounds on Friday.
Ripley dominated on both sides of the ball against the Kossuth Aggies and rolled to a 31-7 win to improve to 1-1. It was the first head coaching win for Sam Hathorn.
"It feels awesome," said Hathorn, now in his sixth total season at Ripley.  "It would have been nice to win last week, but at the same time, ain't nothing better than doing it in front of your home crowd. The crowd was awesome, lot of people here and a big atmosphere. The band was crunk up, and it was great."
Total team effort
After a scoreless first quarter, Kossuth got a 4-yard TD run from QB Matthew Bobo with 4:02 remaining until halftime.  That would be all the success they would find on the night.
While the Ripley defense began to settle in, beginning with a turnover on downs,  the Tigers' offense began to click. On 4th-and-9 at the Aggies 13-yard line, junior QB Trey Blanchard tossed a 13-yard TD pass to sophomore Chauncey Jackson. A series later, Blanchard connected with Kyston Dillard on a 61-yard pass, then punched it in with a 5-yard scoring run and a 12-7 lead at the break.
Ripley kept to their first-half script in the second.
Defensively, they halted six Aggies' drives, including forcing two turnovers.  Offensively, a much-improved offensive front continued to create running room. Senior RB Michiko, who had 65 yards on 13 carries, turned a hat three with scoring runs of 9, 3 and 4 yards.
Blanchard led all rushers on 15 carries for 127 yards. Through the air, he was 4 of 9 for 119 yards.
"You talk about a complete 180 from last week," said Hathorn of his offensive line. "We really got in there and worked with those guys. It was a team effort on offense. Again, I could not be more proud of this group."
Ripley had 380 total yards. They had more rushing yards (261) than Kossuth's total output of 208.
"We weren't thinking that much(tonight), just going," said senior offensive lineman Dorian Cox. "Last week we were thinking too much."
Said Blanchard: "The O-line, I loved the way they played tonight. They just went at it. They told me before the game that they were gonna give me all they had, and that's exactly what they did."
Kossuth dropped to 1-1 on the year. Head Coach Brian Kelly said the mistakes were just too much to overcome.
"A tale of two halves," said Kelly. "The first half I thought penalties killed some offensive drives and the second half we had turnovers. We kind of run out of a little gas, too."
Tiger Tracks: 
Junior LB Tino Rainer recovered two fumbles and added his a sack, his third of the season.
Sophomore RB Jamal Brooks had 59 yards rushing on nine carries.
Up Next: 
Ripley is back at home next week against defending Class 2A champ, Calhoun City (1-1).
*Photo by Sean Akins
Ripley's performance was celebrated following the win. However, they have to ground themselves quick as defending Class 2A champ and current favorite to repeat, Calhoun City (2-0) comes calling at Tiger Stadium in Week 3.