THURSDAY NIGHT PREVIEW: Ripley kicks off 2023 season with road test at Charleston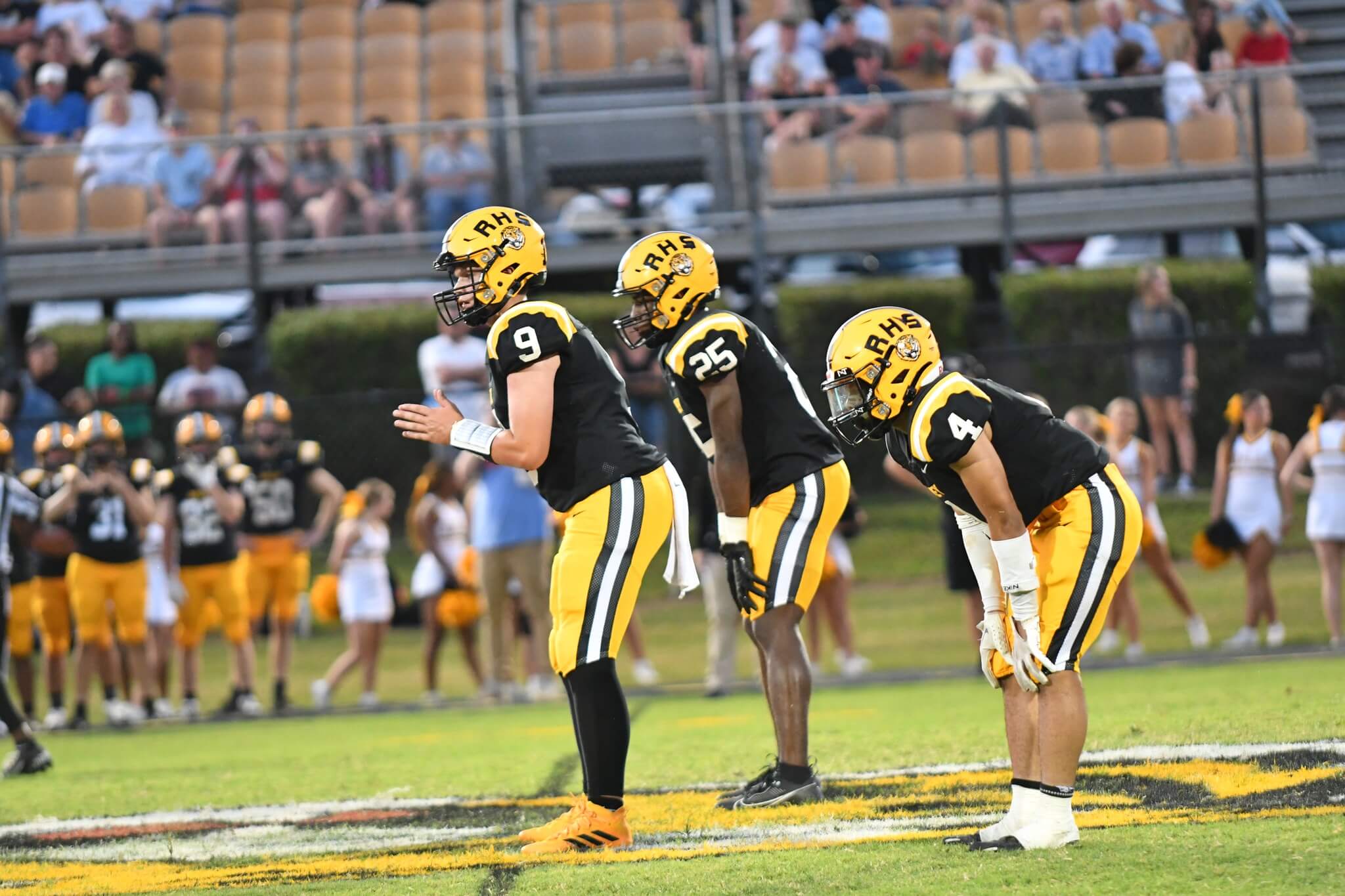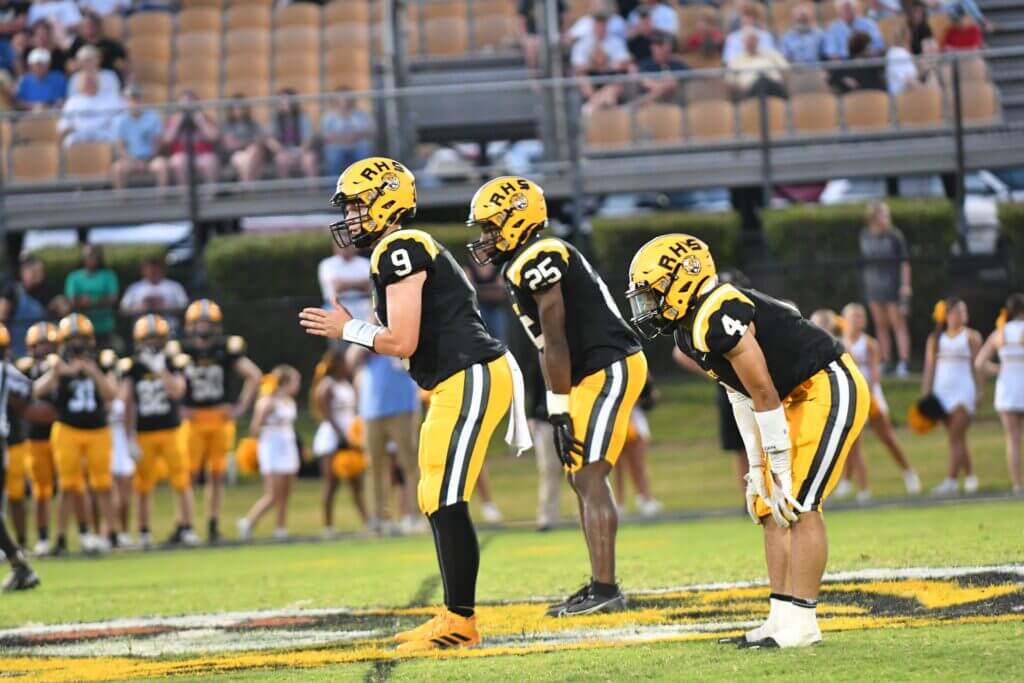 Ripley Tigers (0-0) at Charleston Tigers (0-0)
Kickoff: 7 p.m. 
Charleston High School (310 N Cossar St, Charleston, MS 38921)
RIPLEY TIGERS 2022 SEASON REVIEW:  
FINAL RECORD: 10-2
Regular season record: 9-1.
Won the No. 2 playoff seed in Region 1-4A with a 4-1 record.
Following a first-round win over Corinth, the 2022 season ended with a second-round loss to eventual state champ Louisville.
CHARLESTON TIGERS 2022 SEASON REVIEW:
FINAL RECORD: 11-4
Finished the regular season at 8-3.
Went undefeated in Region 3-2A to earn a No. 1 seed.
Cruised through four playoff rounds and won the Class 2A North Half Championship.
Charleston made its sixth trip to a state title game in the last 11 seasons. Lost to Scott Central in the Class 2A state title game, 42-12.
KEY RETURNERS FOR CHARLESTON: Sophomore QB Devon Olive, senior athlete Deondre Riley. Both accounted for all the Charleston scoring in the 2022 state title game. 
"Charleston's quarterback and their running backs are really fast and we've got to try and contain them and not give up the big play," said Liles, who scheduled Charleston so his team could get an early look at the speed they could meet the deeper they go in the playoffs.
He also hopes to face a rusty Charleston team that didn't play in a preseason jamboree last week. But Liles knows the perennial Class 2A playoff power and will be ready. He noted that Charleston's signal caller, Olive (5-9, 160 lbs) isn't big in stature, but he's dangerously effective with the football in his hands.
"He's not really big. More like the size of our CJ Martin, but he has the skill like CJ, too. So we have to be prepared for that," Liles added.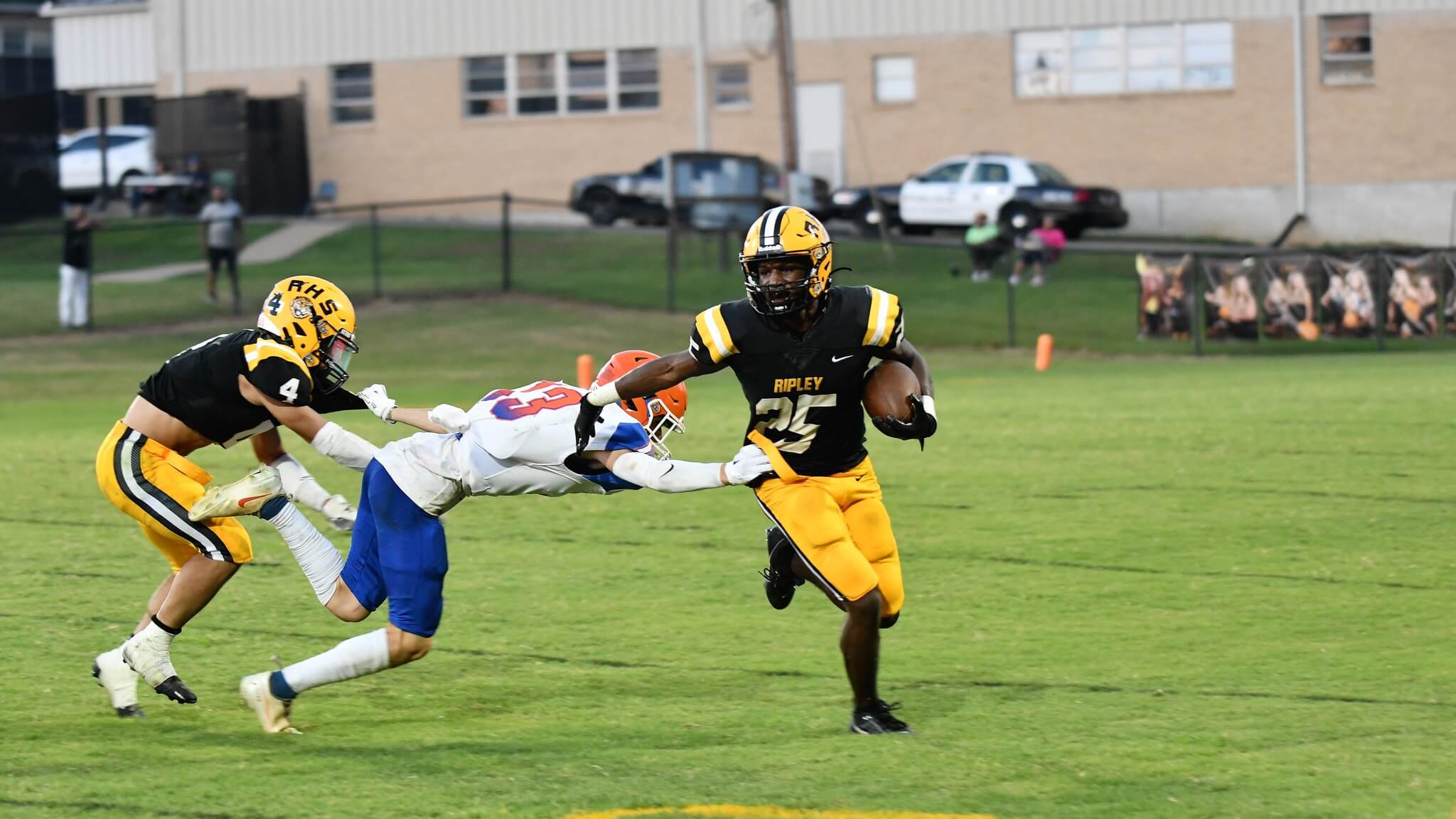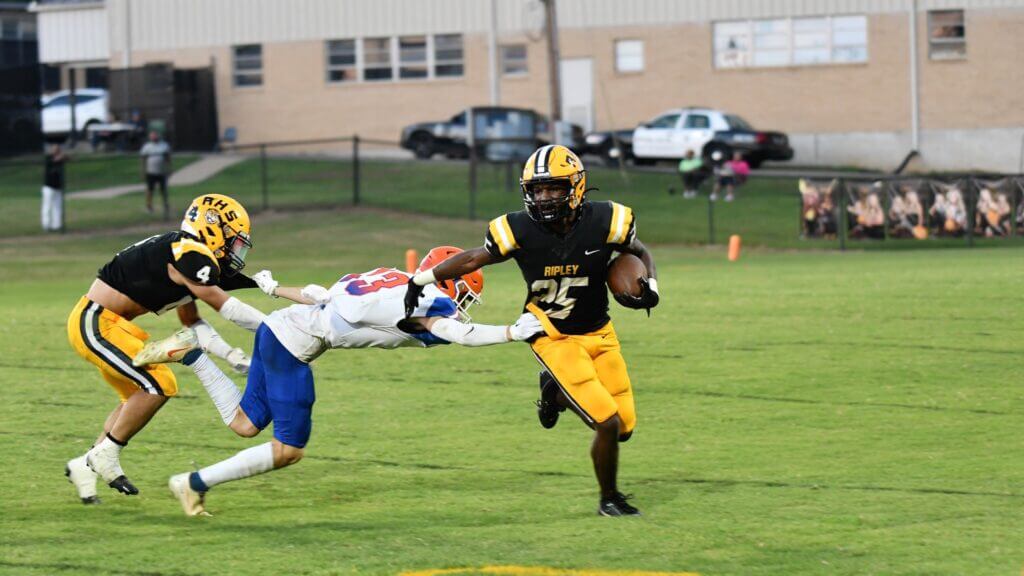 KEY RETURNERS FOR RIPLEY: With a team of 22 seniors, many of which were in the Tigers starting lineup in 2022 and 2021, Ripley may be one of the most experienced teams in the Magnolia State.  
Ripley heads into tonight's season opener with 14 of 20 players who touched the ball on offense last season, including the top four rushers: Jaylen Brooks (795 yards, 5 TDs), Kagan Strong (476 yards), along with Damarion Williams and Adin Wilson, who combined for over 300 yards and five scores. 
Ripley also returns nine players who caught at least one pass in 2022, including their top four pass catchers in WR Michael Turner (15 catches, 317 yards, 5 TD), WR C.J. Martin (23 catches for 304 yards, 2 TD), WR Jaki Holmes, a Coahoma Community College Football commit (11 catches, 186 yards, 3 TDs) and TE Cooper Davis (6 catches for 102 yards, 2 TDs 
NEW SIGNAL CALLER 
The offense and the team as a whole took a huge hit when senior QB Ty Long was lost for the season due to surgery on his non-throwing shoulder in June. Enter junior Jack Reid who has just three pass attempts and two completions for 24 yards under his belt. However one of the completions was for a score. Regardless of the inexperience, fourth-year head coach Perry Liles and first-year offensive coordinator T.J. Seago are very confident that Reid has what it takes to guide the Tigers' offensive attack in 2023. They know that Reid can't replace Long's leadership, control of the huddle and almost 1,400 yards of offense and 19 touchdowns, but he doesn't have to with the amount of skilled players around the new signal caller and a huge experienced front line back in the trenches to protect him.
"When people asked me how we would replace Ty,  I told them that Jack Reid answered it better than me…'This is what I've been preparing for, coach…' And that's all you can ask," said Liles. 
STINGY DEFENSE RETURNS
Just like the offense, the Ripley defense, led by fourth-year defensive coordinator Chad White fully reloaded. All but two returning starters from a 2022 defensive unit that surrendered just 11 points per contest are back, including DE Charlie Coombs (12 sacks), DE Cooper Davis (10 sacks), who will move to LB this season and LB Jaylen Brooks (76 tackles, 8 TFL, 3 sacks and a safety), DE Anthony Bell (7 sacks), run-stopping 340-pound space heater Charles Christmas, Jr. (40 tackles), and defensive ballhawks Michael Turner (10 INT), C.J. Martin (3 INT) and Jaki Holmes (2 INT) in the secondary. Look for junior Carmello Thomas to contribute more as coaches are very pleased with his progress over the last year.
AGENT 99 
On top of all the returning fire power on offense and defense, the Tigers are blessed to have one of the best offensive weapons in the state on its side in kicker Freddie Lopez. The senior who wears No. 99, returns as Ripley's all-time leading kicker. The soccer player who is getting interest from SEC schools for his talent to put the football through the uprights on top of his booming leg, made good on 5 of 9 field goal attempts last season. He also made good on all 46 extra point attempts, accounting for a team-leading 61 points. Ripley head coach Perry Liles summed up Lopez's talent with this direct quote: "Not only does he have the leg to kick on Saturdays in the SEC…but he has the leg to kick on Sundays in the NFL."