FRIDAY NIGHT PLAYOFF PREVIEW: Tigers face huge road test in second-round matchup with Wildcats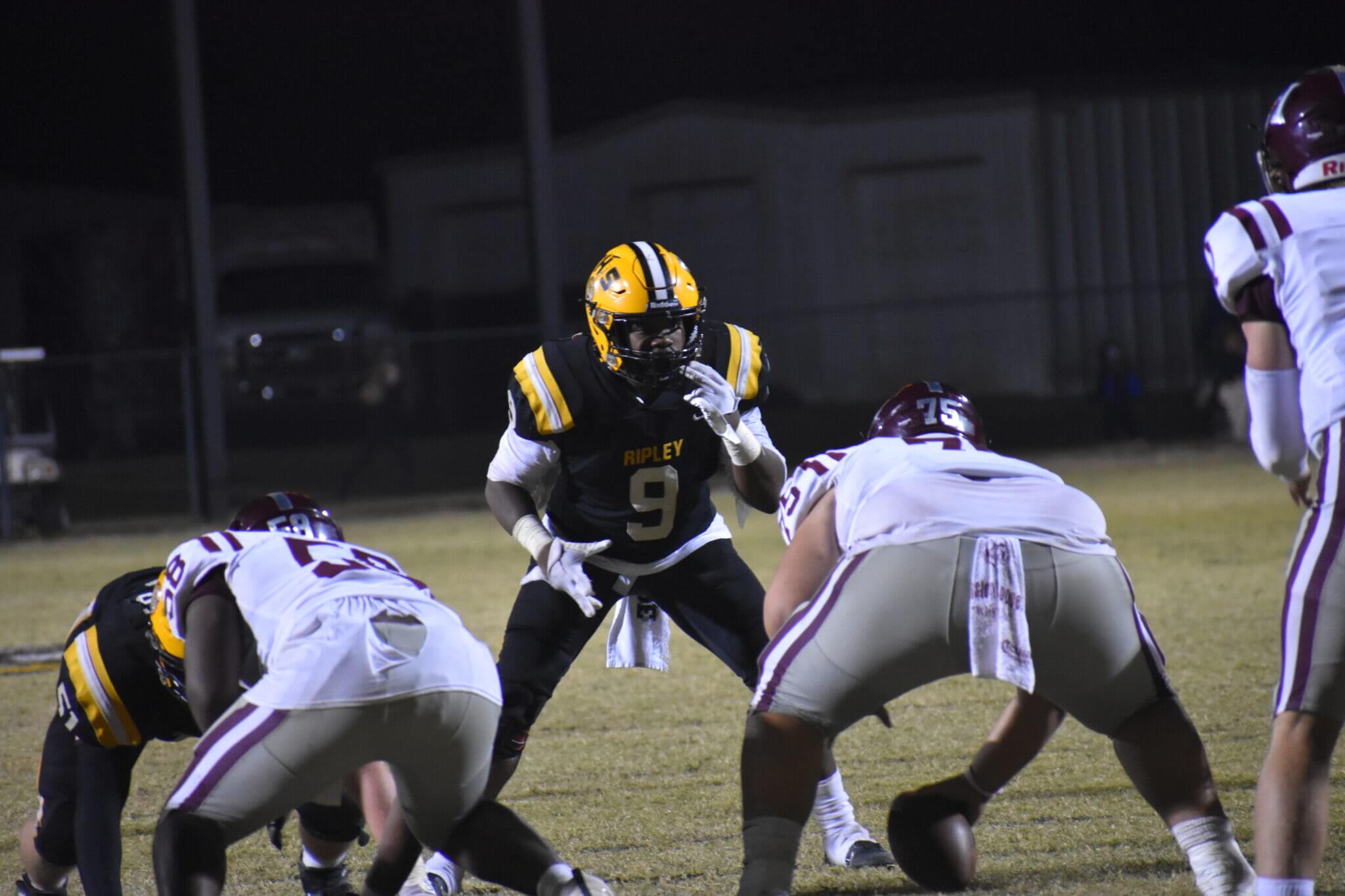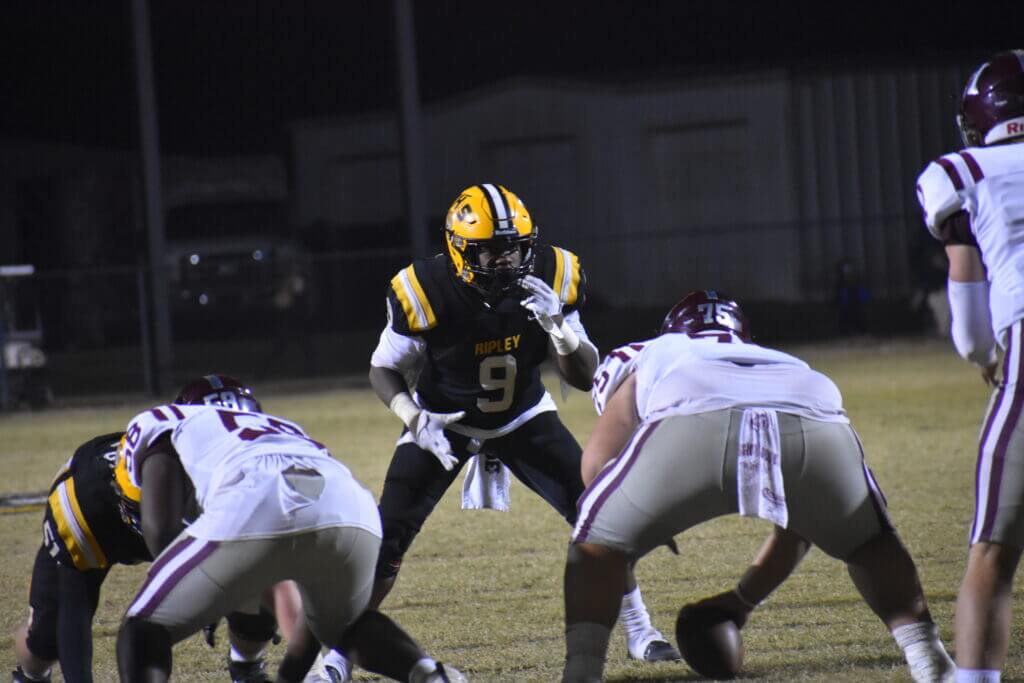 LOUSIVILLE–Next month, the 2022 MHSAA High School Football state championship games will be played in Hattisburg at the University of Southern Mississippi. If the Ripley Tigers want to cap off their season in the Class 4A title game, they'll have to travel through Louisville and knock off a highly-talented Wildcats squad. 
Kickoff between to two 10-1 teams is set for 7 p.m.
Ripley coach Perry Liles thinks very highly of the Wildcats. "They're the "No. 1 team in the state, really…," he said earlier this week.
Louisville isn't the top-rated team in the state, but they are ranked among the best teams in most Mississippi polls.
And they've faired well against larger schools, defeating 5A West Point to start the year with the only loss coming in a 21-20 setback to 6A Starkville.
Rankings don't matter in the postseason because at this point, all teams are good, especially when you get down to the final 16. And Liles said he knew that a matchup with the Wildcats was evitable. And quite frankly, facing the challenge early in the process is just fine with the 30-year coach, with five championship game appearances and one state title under his belt. 
"You've got to beat Louisville–at some point–to win 4A," said Liles. "We get a chance to see them early, and I'm glad to do that when you have all your players. That's what you want to do."
And Liles knows his junior-filled Tigers' bunch has benefited by experiencing several regular-season challenges against Class 4A contenders, including three still in the playoffs.
Ripley opened the year with a quality performance against Itawamba AHS in a preseason scrimmage. The Tigers dominated the two-quarter affair, 14-7. Later, they passed their first road-test against defending 4A North champs, Senatobia. The defense made play after play and the leg of Freddie Lopez was enough for a 6-0 shutout win. The Tigers' only loss of the season came to Houston in a thriller that came down to the final drive. 
Tale of the tape
". "They've scored a lot of points on defense. They just have talented athletes at most positions."
Ripley will have to find a way to score against a very stout Louisville defense. One that surrenders just 6.9 points per contest.
Defensive linemen Kendon Sanders (111 tackles), Gaberal Moore (12 sacks, 28 TFLs) and Corxavier Coleman (69 solo tackles) have helped Louisville post seven shutouts, including their last three games.They ousted Greenwood last week, 35-0.
"We just have to stop what they do. Defensively, they're good at what they do, but we've just got to find a way to get it done, added Liles."
Multiple sets
To get it done, Ripley will use multiple offensive sets that have looked sharp in recent weeks. In last week's 24-3 win over Corinth, Ripley opened the game using the Pistol, Wishbone and Triple-I in three scoring drives against Corinth. In the process quarterback Ty Long was 5-for-6 for 100 yards and a pair of scores. He also set Ripley up for a second-quartrer FG to put them ahead 17-0. On the ground, Jalen Brooks had a career night with 125 yards rushing and the final score of the game. 
Liles said there are a couple of reasons he likes to be multi-faceted on offense.
"I like that because it gives teams a lot to prepare for. And it also gives us a chance to get our players in situations that they are good at," said Liles.
Besides Long, who touches the ball every snap, five different Ripley runners have carried the rock at least 10 times. Brooks has 775 yards on 103 carries, followed by Keegan Strong's 477 yards on 78 carries. On average, Ripley rushes for 198 yards per game. 
"We get to play a lot of people and take advantage of the talent they have in those different formations," added Liles.
Sneaky-good passing game
Quiet as kept, Long is throwing the football well. Ripley is far from "airing it out" but Long has been effective going 67-of-127 for 1,022 yards, 15 touchdowns and just three interceptions. 
Michael Turner has been the homerun hitter for the Tigers receiver group. The junior has just 15 receptions, but five have gone for scores. He leads with 317 yards. C.J. Martin has caught the most passes with 22 for 283 yards and pair of scores. And Jaki Holmes has came on of late with touchdowns in the last two games, both over 40 yards. He's got three scores on the season and 186 yards on 11 targets. 
A war on two fronts 
They've scored a lot of points. They run and throw it and we have to stop both of them," said Liles
Ripley will have to stop the throwing and the passing of Louisville to win this battle. The Wildcats don't rely on the run game as much as the Tigers. They averagie 124.7 yards per game, led by Jaden Triplett and his 4.9 yards per carry. He's rushed for 704 yards and 11 scores on the season.
Louisville QB Keyarrion Jackson is also a threat to run it. He's got 309 yards on 66 carries. He's scored six touchdowns, but he's also coughed the ball up with four fumbles. 
You could see Jackson or Xavier Hunt under center for the Wildcats. Hunt has the most attempts with 132. He's completed 72 passes for 889 yards, nine scores and two interceptions. Jackson boasts the most yards, with 1024 on 68 completions. He has tossed 12 passing touchdowns to five interceptions. 
And on the other end of those passes are three solid receivers in Triplett (22-419-3), Jykevious Goss (44-584-4) and Swahili Earby (25-374-5).
"We'll have to play solid defensively…"
There is no doubt that Ripley will have to play one of the best defensive games of the season to up the Wildcats. And they have the manpower to do it. The 2022 Ripley Tiger defense is being talked about as one of the best in team history.
The Tiger defense has been just as stingy as Louisville.The base 4-3 set has pitched three shutouts and held four other opponents to a touchdown or less. They're allowing an average of 9.1 points a game. And they've helped the Tiger cause with six defensive touchdowns. 
It starts up front with defensive lineman Charlie Coombs (12 sacks, 5 TFLs), Charles Christmas, Jr.,(38 tackles, 3 sacks), Anthony Bell (33 tackles, 7 sacks), and Cooper Davis, aka "The Pitt Crew." The four are so effective, Ripley has been able to pressure the quarterback without sending an fifth player, allowing the back seven to make plays.
"I couldn't have asked for a better group," said Ripley defensive line coach Tyler Pittman. "Their role in our defense isn't to be flashy and make all the plays, but to do the nitty gritty stuff that keeps our linebackers and safety's free to make the plays.
"They do have the freedom to take care of their first responsibility and then make a play and more times than not they do."
Behind them, linebackers Keegan Colyer and Jaylen Brooks lead Ripley with 71 and 68 tackles, respectively. A'Quan McDonald has a pair of defensive scores on the year, while Jabez Johnson has logged 44 stops.
The back end of the defense features Turner, a safety with10 interceptions, three returned for scores. The junior is one INT away from the Ripley single-season record and currently two off this year's statewide lead of 12.
Fellow defensive back Tyler Rucker has 66 tackles, including eight for loss. Cornerback C.J. Martin has picked off three passes to go along with eight pass breakups and on the other side, Holmes has been solid, hauling in a game-saving INT against Senatobia. 
No matter how the game goes tonight, the winner of this game will have earned it as they move on to the final 8 teams remaining in Class 4A. The winner will advance to a thrd round matchup against the winner of Clarskdale/Caledonia.