2022 Tippah County Sports Football Preview: Walnut Wildcats
Walnut's road to more wins: Better health, improved chemistry, experience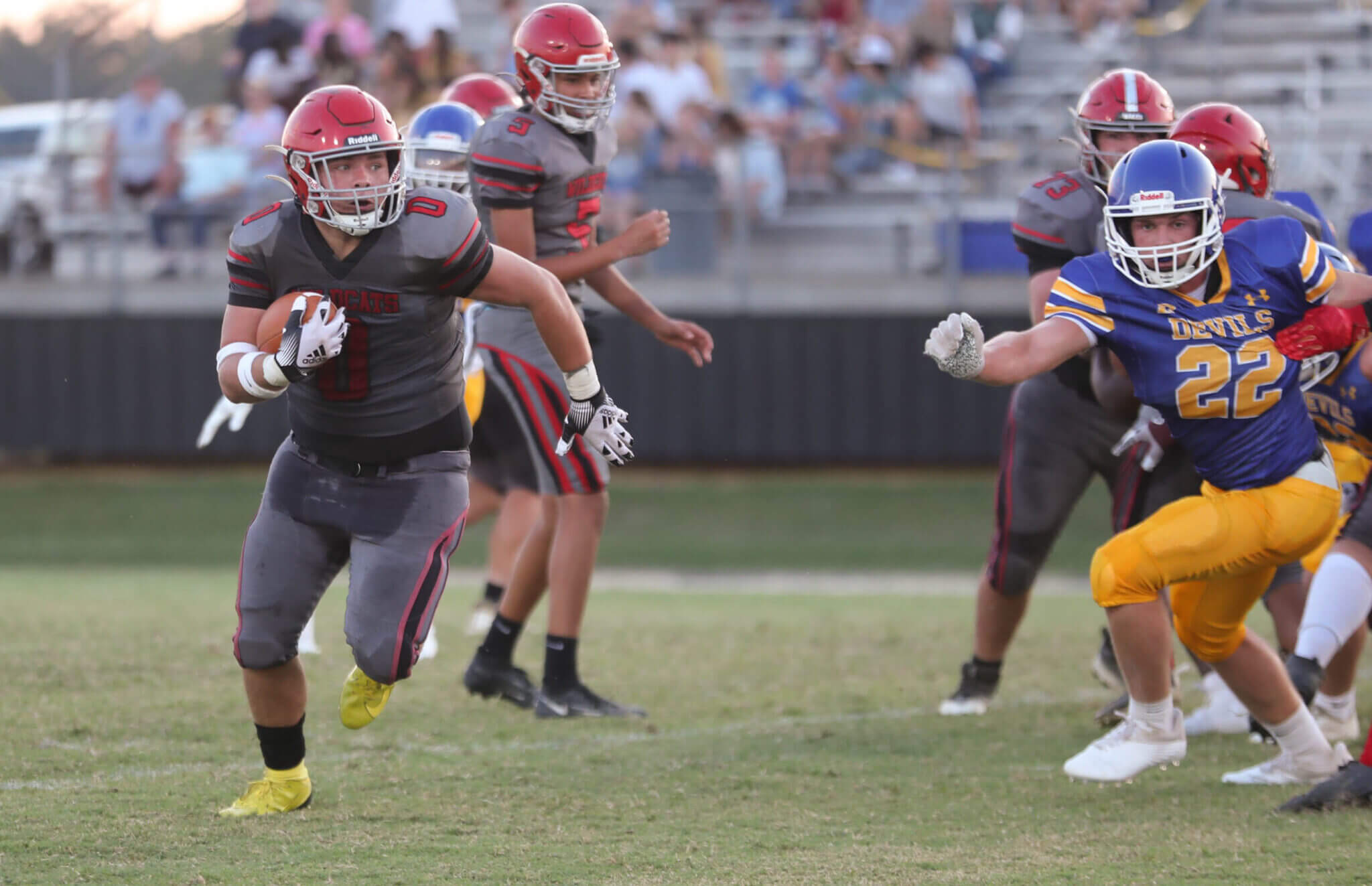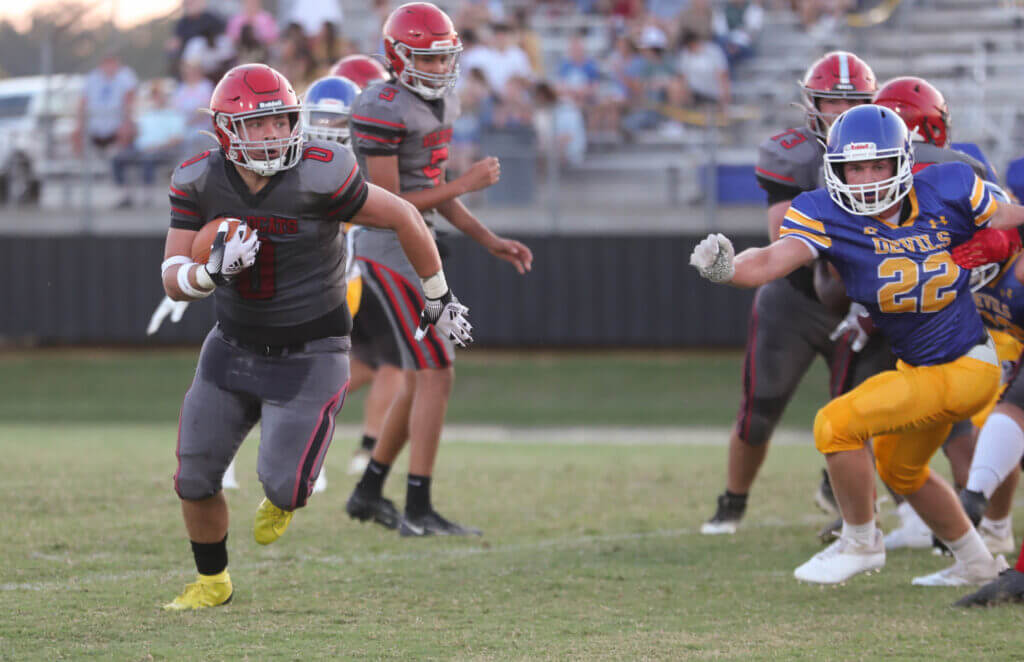 WALNUT–"You play to win the game." That's a now-famous postgame quote from former New York Jets head coach Herm Edwards.
Current Walnut Wildcats head coach John Meeks referenced the words that usually come out every football season–across all levels of play–while discussing the expectations for the new season. That's because the Wildcats went 4-7 in 2021. It was their first losing season and absence from the playoffs since Meeks took over head-coaching duties in 2012.
But wins are not the most important thing to Meeks, who is now in his 21st season as part of the Wildcats staff, the last 11 as head coach. Preparing players for the journey called life is also a major focus.
"Wins are always important, but at this level, not the end all, be all. Player development and establishing good people are a major part of high school football," said Meeks, who will lead the Wildcats into the 2022 season tonight. A home date with cross-county rival Ashland.
However, Meeks, just like every football coach in the country, wants to see more checkmarks in the win column than the year before, as well as,playing a little longer than a scheduled 10-game season.
"It is always our goal to make the playoffs, and then see what happens," said Meeks.
CHECK OUT THE 2022 TIPPAH COUNTY FOOTBALL HIGH SCHOOL WEEK 1 PREVIEW PODCAST WITH JON AND KED: https://spoti.fi/3R5sciW
Tough Breaks
In the eight years before the subpar 2021 season, the Wildcats averaged 8 wins. According to Meeks, two factors played a role in the lack of success–health and team chemistry.
"We experienced a significant number of injuries. Six were season-ending," he said Meeks. " And some of the players we were counting on had some questionable character.  When things got tough, not everyone was pulling in the same direction."
Meeks wasted no time in dealing with any issues of character. And he believes that issue won't reemerge this fall.
"We cut ties with folks who wouldn't comply with the standards we were striving for," Meeks said. "Current morale is great, we are all on the same page, and we're pulling for each other. Team is important…not individual success."
Duel threat(s)
Eleven returning starters are back. That includes jjunior QB Drew Jackson. Last season, Jackson tossed for just over 500 yards, with six touchdowns. He did throw 14 interceptions, but that should improve with experience. And backing up Jackson is a promising change-of-pace QB in 6-foot sophomore Adrian Palmer.
Meeks said both players bring different skill sets. He sees that as an advantage he can utilize, every week.
They are both good QBs" said Meeks. "Drew has a better grasp of the offense, but Palmer is learning and he's much more mobile. "We are blessed to have them both and we'll continue to develop and play both.
The pros and cons of using a two-quarterback system have been debated for years on end. The saying is "If you are playing two quarterbacks, that means you don't have one."
But Meeks doesn't walk to the beat of that drum.
"I have no problem with that. I trust them both," he said.
Other returning offensive starters include leading rusherKamarrian Gray, who rushed for almost 300 yards and two scores and senior C.J. Adams, a bruising fullback , who had 58 carries for 214 yards and four touchdowns. Look for 6-1, 255-pound junior Zyler Clifton to get touches as well and help a run-heavy offense.
Jackson and Palmer will look to throw to senior WR Aaron Cabrina (4-71-1TD) and Gray, who lead with 10 catches in 2021 at the slot position.
A mostly unsung factor in winning football games is the play upfront in the trenches. An offensive lineman is usually only noticed when there's a bad play, but they are vitally important to the success of the offense. And three of those key pieces return for Walnut in senior James Mayo at center, junior RG Billy Beaty, and sophomore RT Colton Hull.
Defensively, it starts with returning leading tackler, senior NG Cayden Armstrong. He doesn't look like your typical nose most guard, standing 5-foot-8 and 180 pounds. But Meeks said he makes up for the weight difference with his tenacity. As a junior, Armstong had 48 tackles, six for loss.
.Adams and Cabriana and C.J. Adams are the linebackers. They combined more than 70 tackles. Clifton is at defensive end, while Jackson and Palmer man the cornerback positions.
Looking ahead
CHECK OUT THE 2022 TIPPAH COUNTY FOOTBALL HIGH SCHOOL WEEK 1 PREVIEW PODCAST WITH JON AND KED: https://spoti.fi/3R5sciW
Walnut opens the season with three home games, including tonight's season-opener against Ashland. Kickoff for 7:30 at Wildcats Stadium.
The much-anticipated Joe Bowl vs. Falkner is next Thursday. The Middleton Tigers come to town the following week.
Region play begins Friday, Sept 30 as Walnut travels to Baldwyn.