Nine medalists lead Ripley Powerlifting to top spot at Tiger Invitational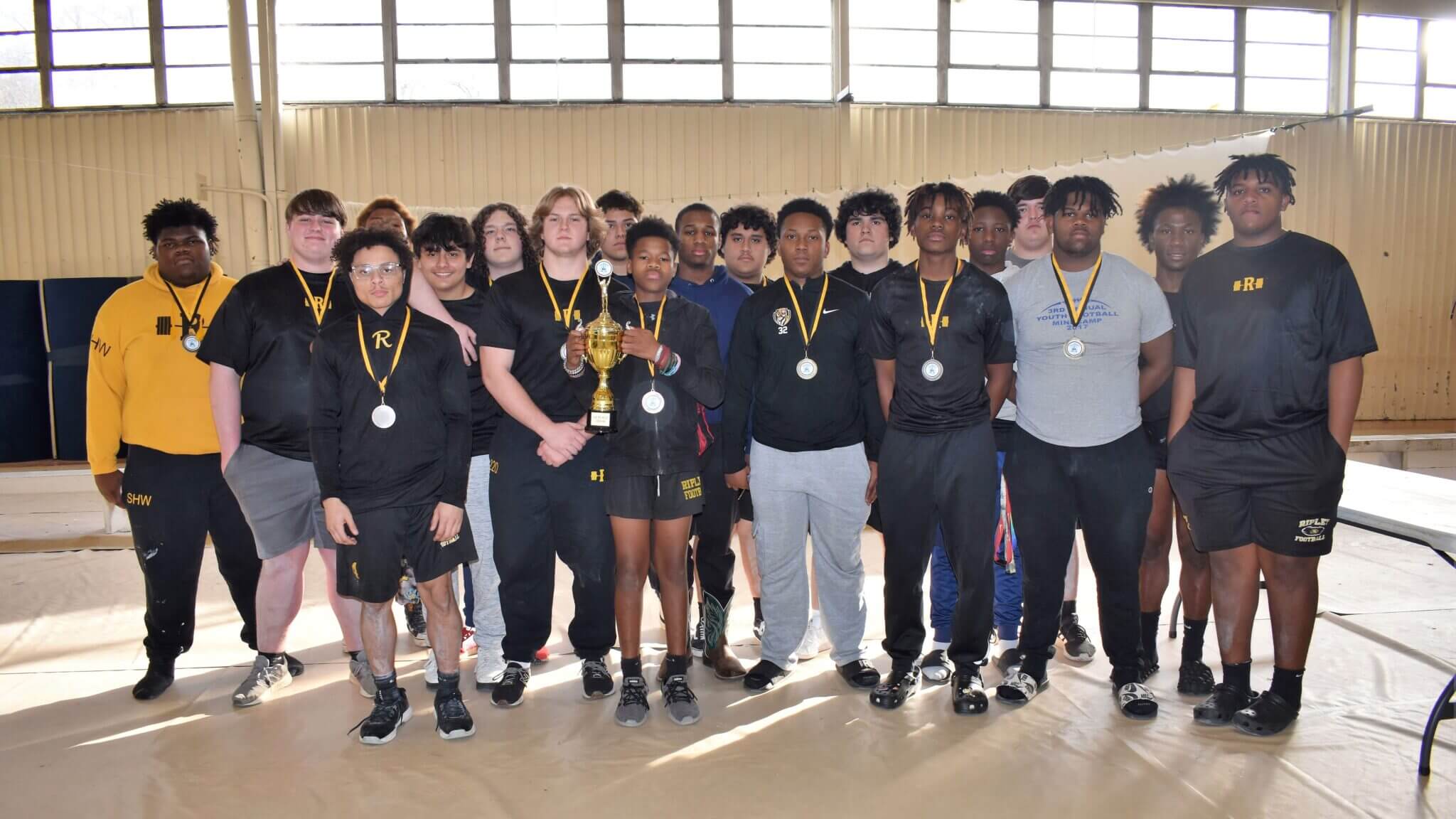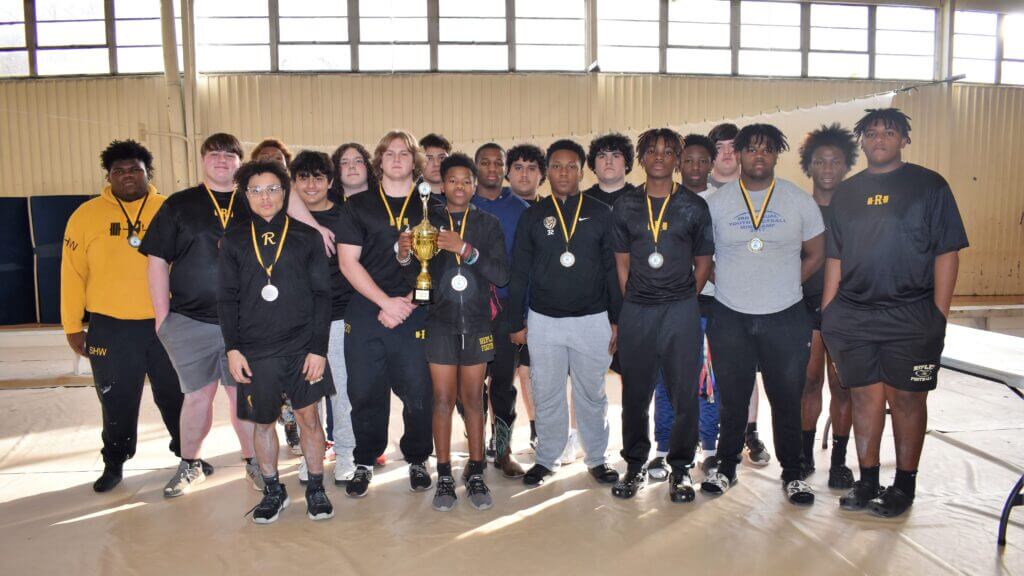 RIPLEY–Ripley Powerlifting won first place in the Tiger Invitational held over the weekend inside the Ripley Middle School Gym. The Tigers won the practice meet, which included teams from Alcorn Central, Corinth, Nettleton, O'Bannon (Greenville), Pontotoc and Vardaman.
Alcorn Central finished in second place, followed by Pontotoc.
Nine out of 12 Ripley powerlifters, who competed on Saturday, finished in the top three of their specific weight classes. Of those nine medalists, five won gold: Demarion Williams (198), Charlie Coombs (220), Anthony Bell (242), Nathaniel Wilbanks (275) and Charles Christmas, Jr. (308+). All winners are pictured below.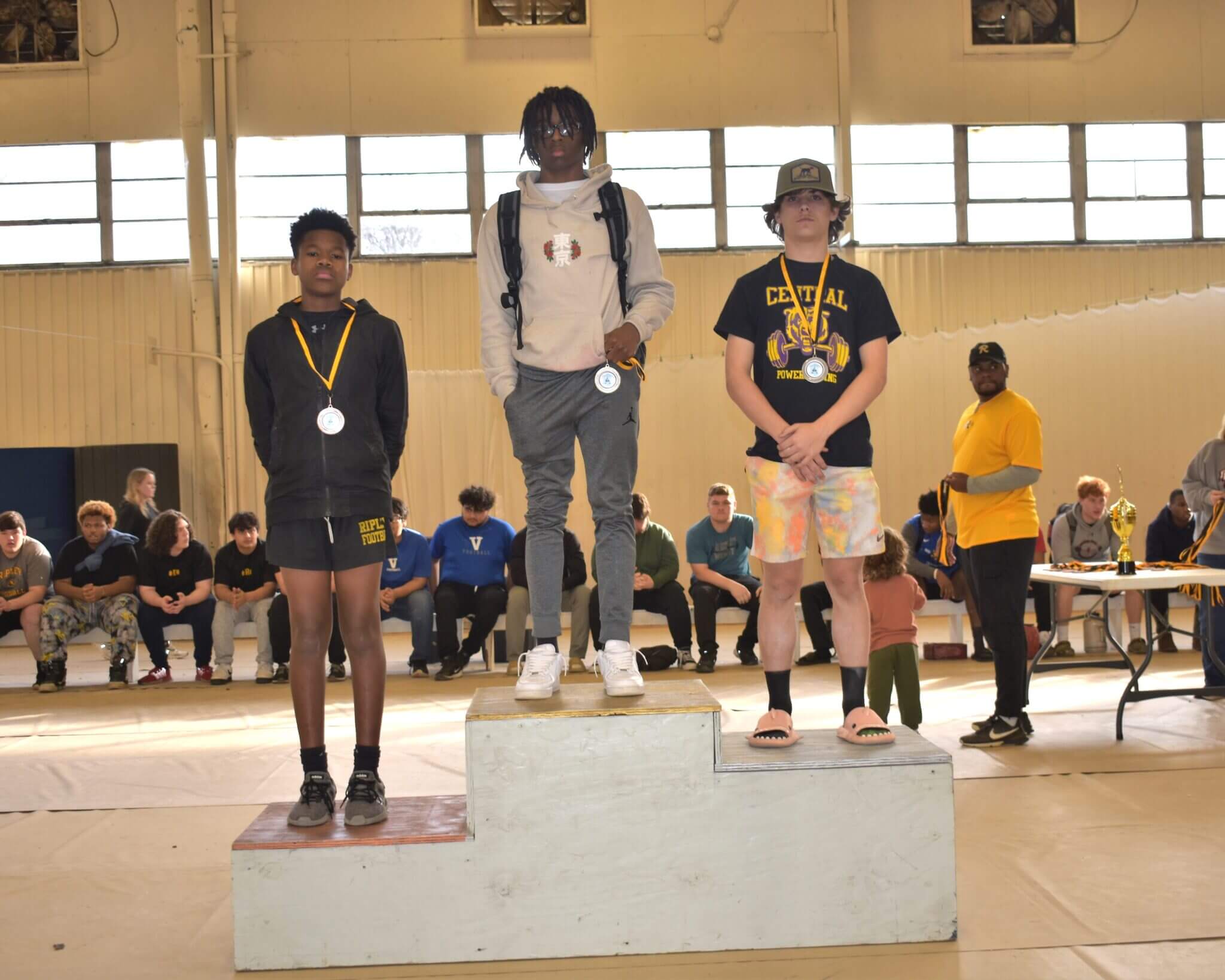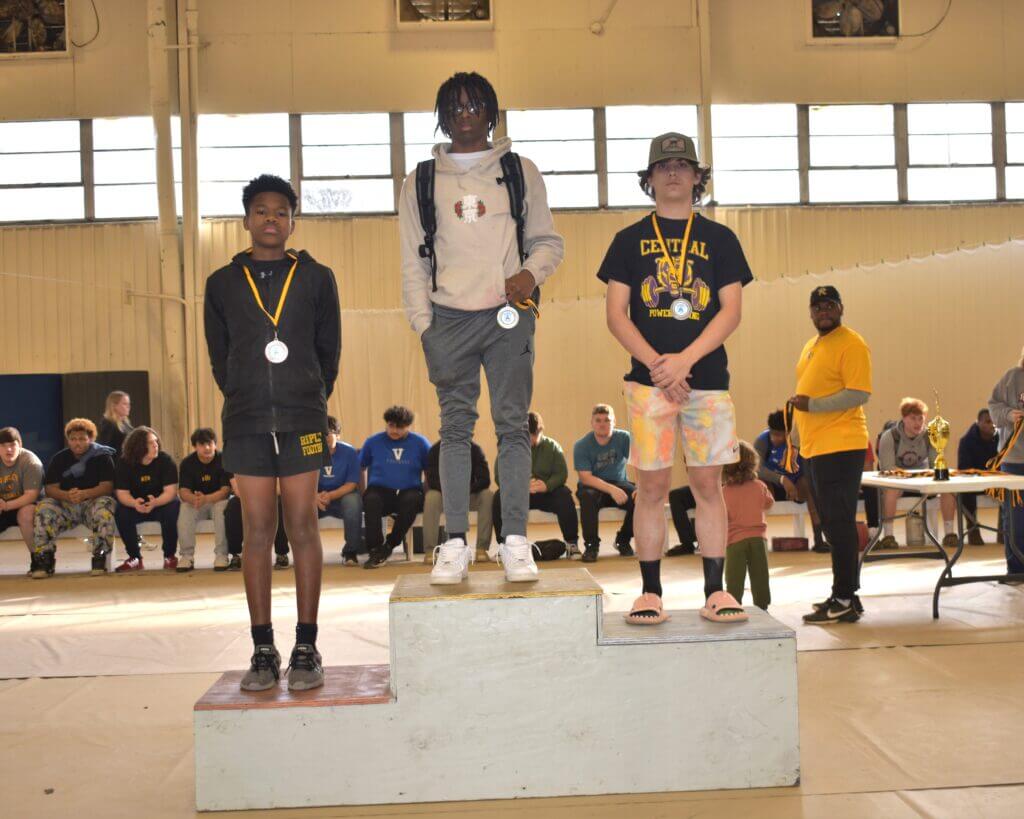 Ripley Powerlifting will host the Class 4A Division 2 meet, later this week on Friday, Jan. 28. Those winners will compete in the 4A Region 1 meet at Itawamba High School on Saturday, Feb. 4. The 2023 MHSAA State Powerlifting Meet is set for April 1 in Jackson.