Ripley softball vs. Thrasher to start off the season
Ripley's fast pitch softball team started off their season with a home game vs. Thrasher on Monday, falling 7-0.
Ripley is scheduled for a game against Hickory Flat today, weather permitting.
The Lady Tigers roster: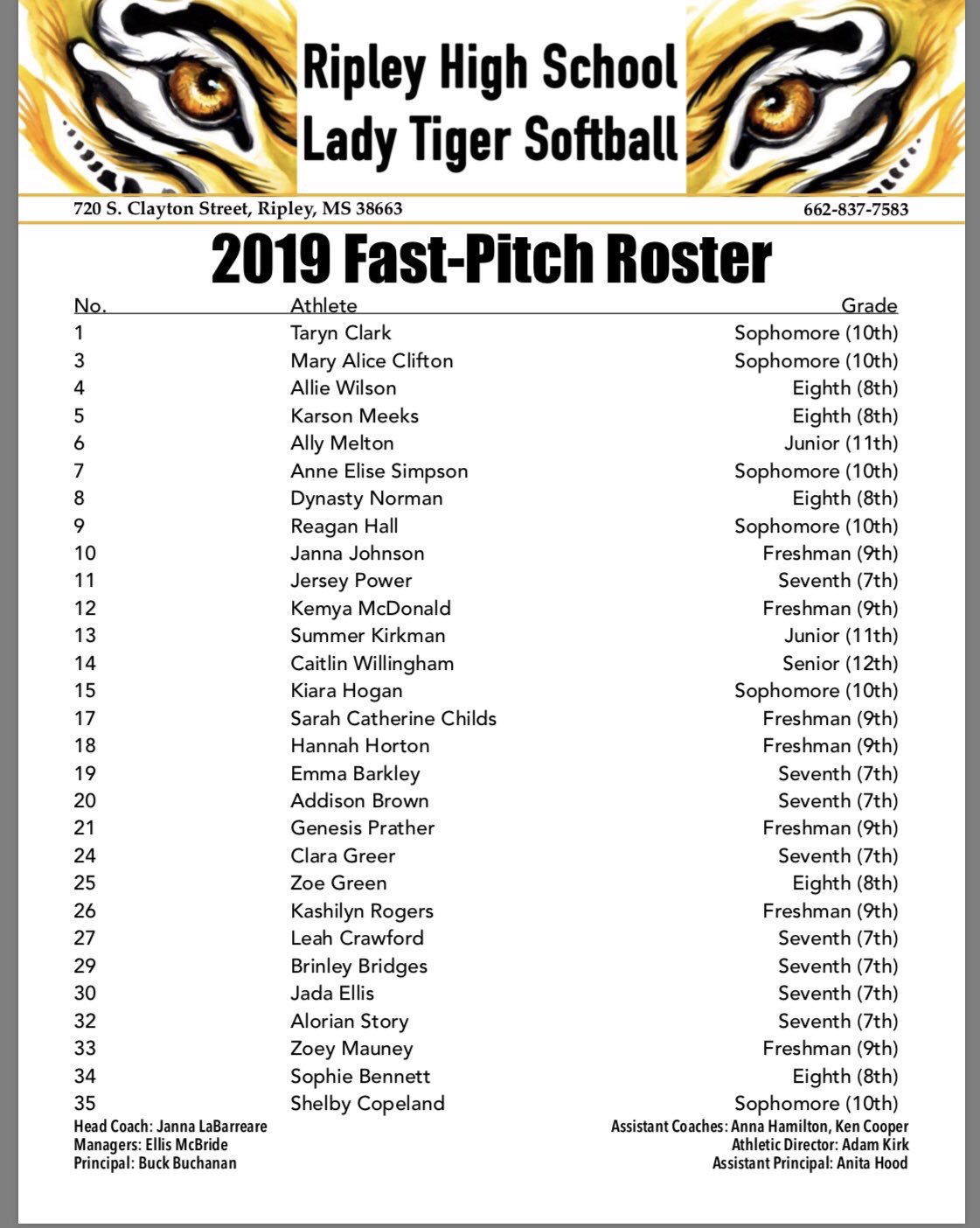 You can see the Lady Tigers complete schedule here: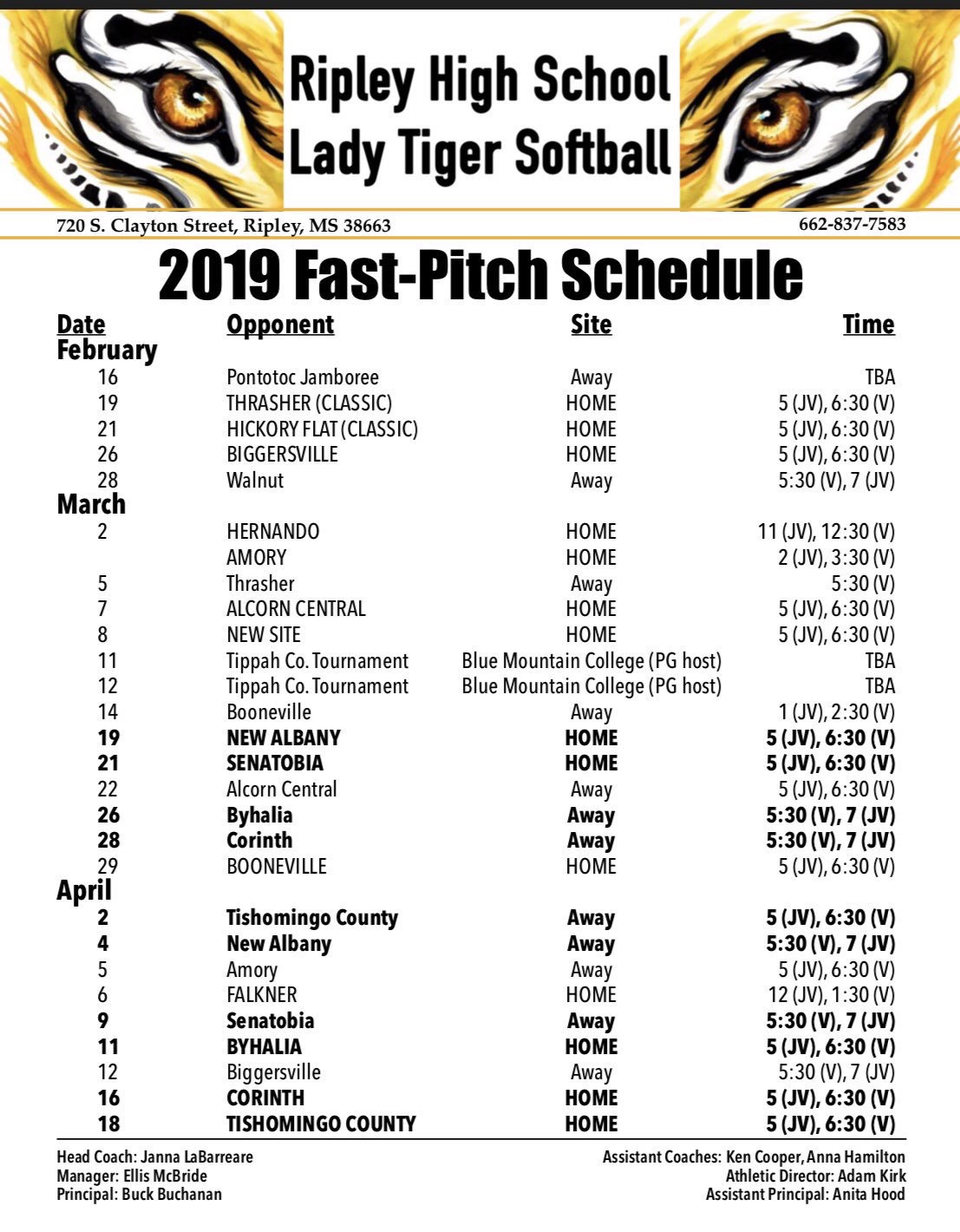 More pictures on Facebook and Instagram.