CLASS 4A PLAYOFFS: Tigers start fast, cruise past Warriors for opening-round win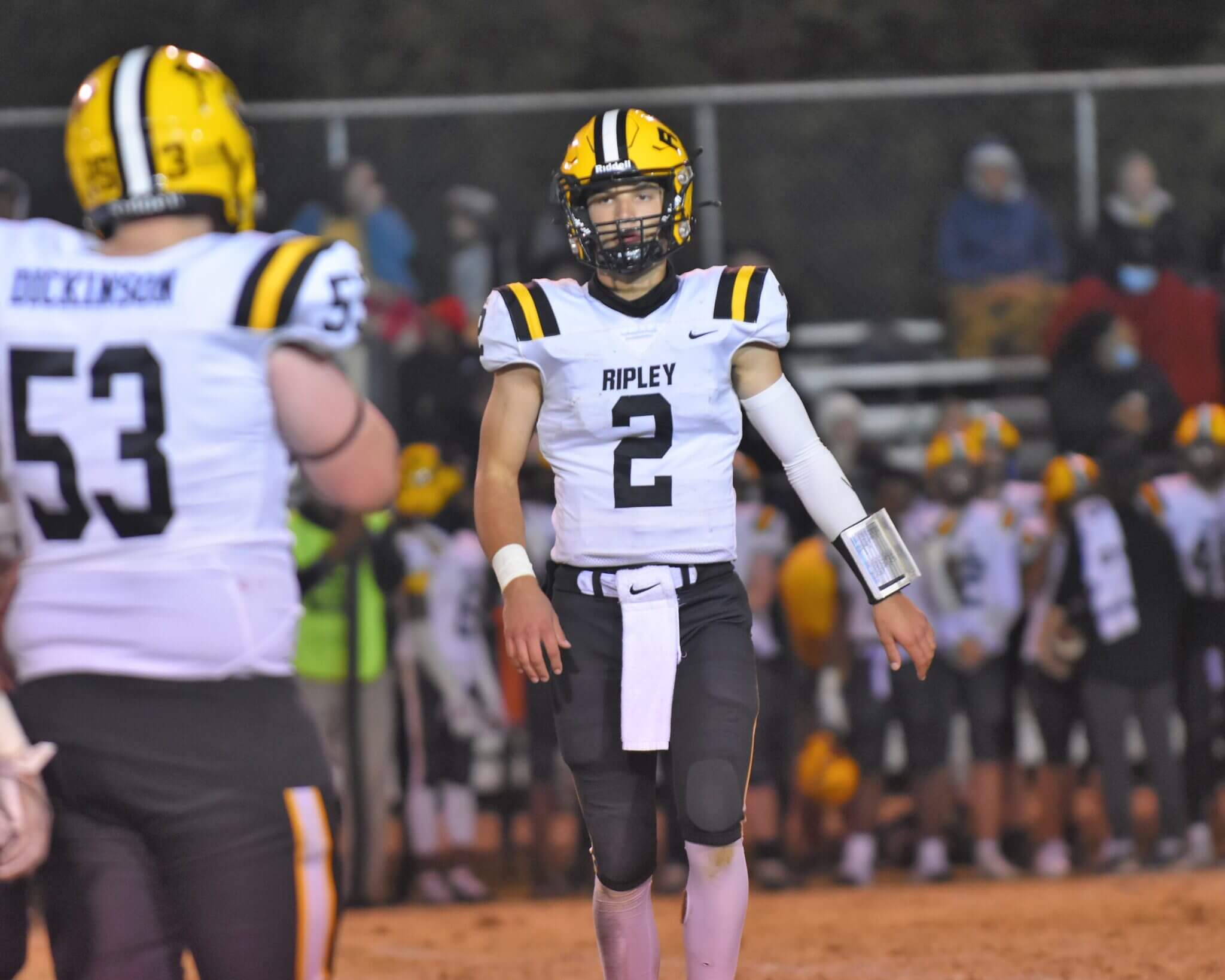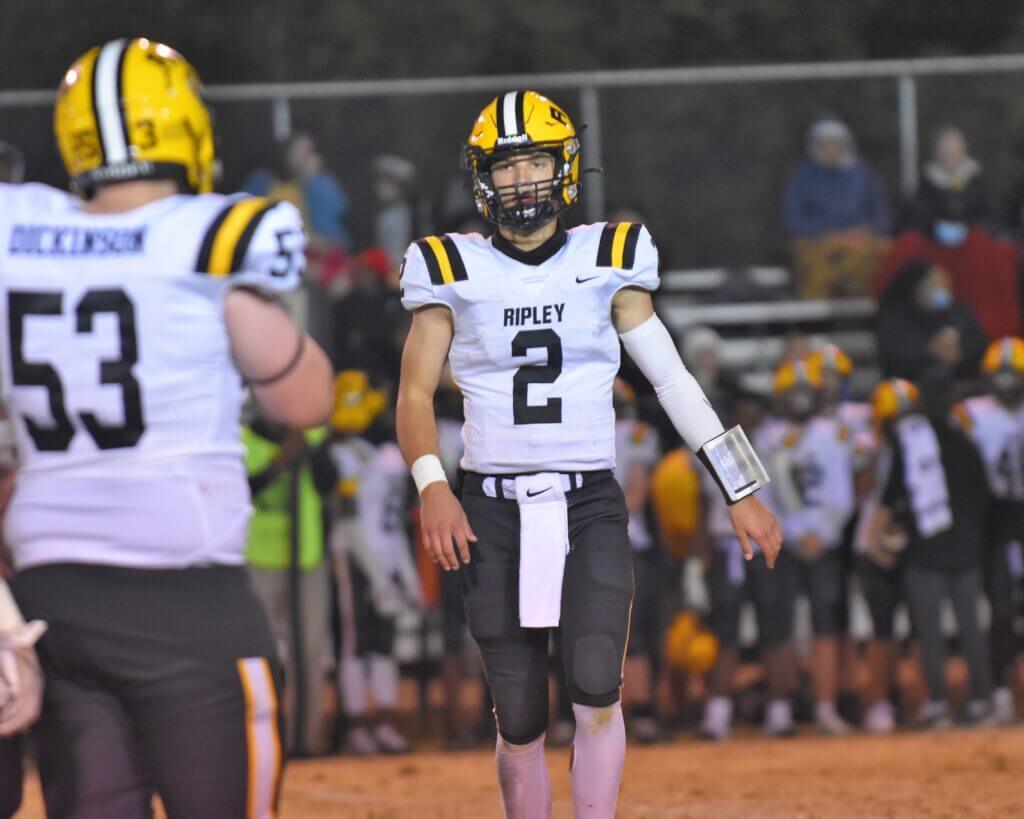 RIPLEY–The Ripley Tigers wasted little time in letting the Corinth Warriors know that their 2022 postseason appearance would start and end at Tigers Stadium.
Ripley (10-1) scored on three of their first four drives, for a 17-3 halftime lead. They would add another score in the third quarter and cruise to a decisive 24-3 win.
"It's always important to start fast…to get a good start offensively, and we sometimes struggle with that. But I thought we took advantage of what they were sort of giving us and we made that happen," said Liles
Unlike in previous games, the Tigers made it happen with the passing attack instead of the ground game. Junior quarterback Ty Long went 2-for-3 for 67 yards on the Tigers' opening drive. His 42-yard TD pass to Jaki Holmes set the tone for the night. Long was a perfect 3-for-3 for 32 yards on the next drive. His 4-yard TD pass to C.J. Martin gave Ripley a 14-0. Long finished the night 10-for-17 for 147 yards.
"They (Corinth) had a really good front and we thought that if we were going to get them, we had to get them in the secondary," said Liles. "All we needed was some time. And I thought our offensive line did a good job of giving us time, and Ty is pretty efficient when they do that."
The Tigers added an insurance touchdown in their third quarter with a 9-play, 51-yard drive that was capped with an 11-yard TD run by Jaylen Brooks.  Brooks led all rushers with 125 yards on 10 carries. Fellow running backs Keegan Strong and Adin Wilson both had more than 50 yards rushing. Of the Tigers' 440 total yards, 293 came on the ground.
Corinth's only points came off a 21-yard FG on their final drive of the first half. Ripley held Corinth (5-6) to 155 total yards
Moving on
For the second year in a row, the Tigers advance to the second round of the MHSAA Class 4A playoffs. This Friday they will face their toughest challenge of the season in the Lousiville Wildcats (10-1). The Wildcats opened the season with an upset victory over Class 5A Westpoint. Their only season setback came in a 21-20 loss to Class 6A Starkville.
Liles understands what his Tigers are up against. But he said they would eventually have to face Louisville and seeing them early doesn't bother him at all.
"This week, we play, really the No. 1 team in the state. But you got to beat Louisville–at some point–to win 4A," said Liles. "We get a chance to see them early, and I'm glad to do that when you have all your players. That's what you want to do."