KEDRICK STOREY: And now for the rest of the story….
Nugets, tidbits and factoids from Ripley's season-opening statement win over Charleston
EDITOR"S NOTE: I try to gather as much postgame material as I can after each game I cover, from quotes/comments/thoughts to videos and small factoids that sports journalists love to run across. In the past, a lot of that information has gone unused due to time constraints and not wanting to write a 1000-word story. This sports calendar year, I decided to deliver more of that information to followers in a different way.
So in my first post for which I haven't decided on a name, (today I titled it "And now for the rest of the story.." in honor of radio legend Paul Harvey) here are a few of those nuggets and observations from Ripley Football's huge 20-16 win over Charleston to open the 2023 season.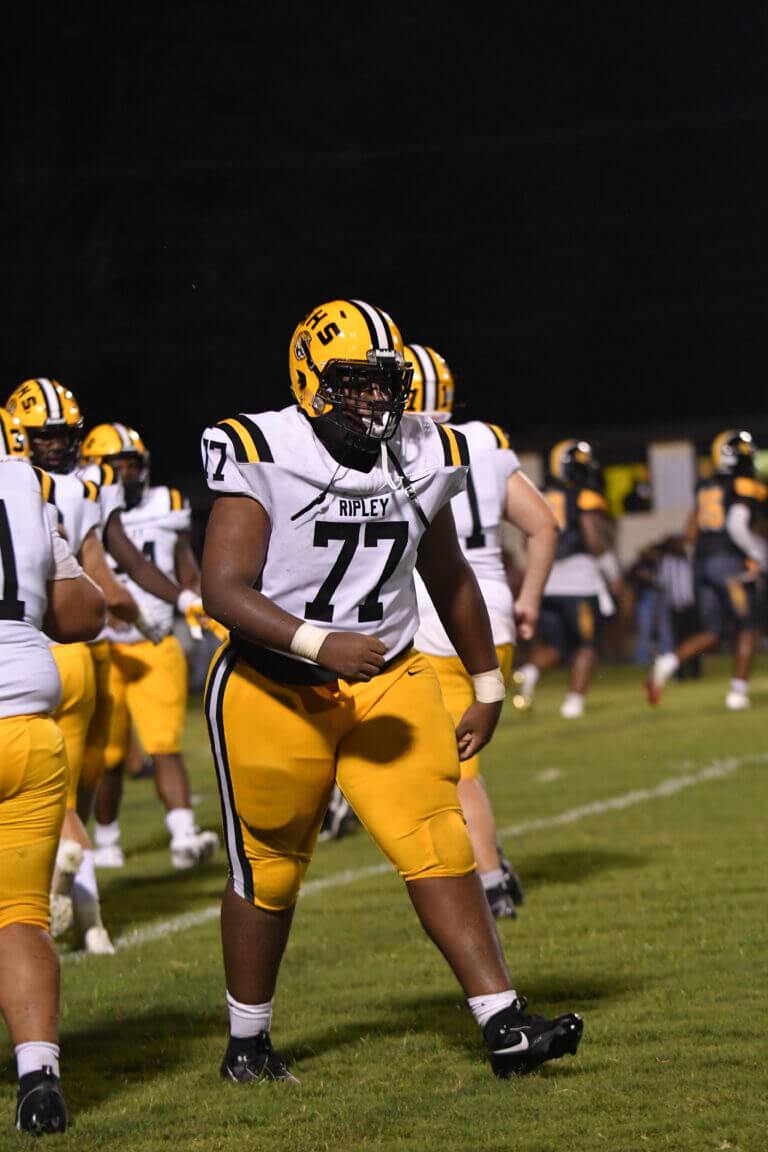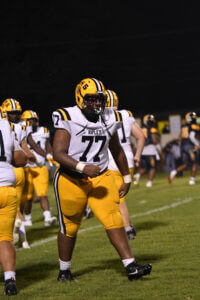 FIRST IMPRESSIONS: Ripley junior defensive tackle Carmello Thomas got his first official splashed on the scene in his first official start against Charleston. Thomas recovered a first-quarter fumble (forced by Cooper Davis) that set up the Tigers' first score. And throughout the game, he lined along side 300+ pound run stopper Charles Christmas, Jr. The duo blew up every Charleston attempt to run up the middle, including slamming the door on a potential game-winning drive on 4th-and-1 at the Ripley 7-yard.
Defensive line coach Tyler Pittman noticed Thomas' effort and talked about it after the game.
"He's been a guy who has been in the shadows just a bit for the last two years. I've had him as a backup, always on hand it put out there if I needed him," said Pittman. "Tonight, I needed him big time. He came up with the big plays in the second half. He really did."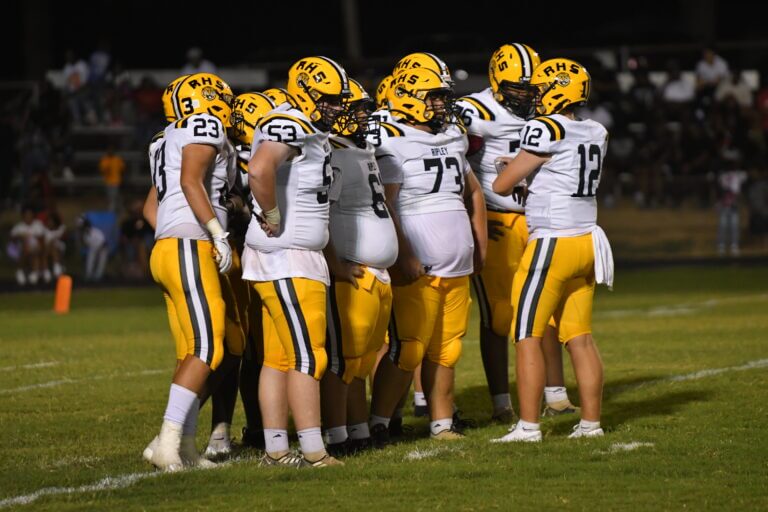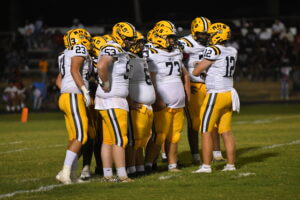 PUSH'EM BACK…PUSH'EM BACK…WAAAAAAY BACK!: The Ripley defense wasn't the only side of the ball with a better second half. After struggling to create many running lanes in the first half, the Tigers' offensive line of RT Briley Dickinson, RG David Jovel, C Case Fowler, LG Ethan Crook, and LT Camdyn Selmon got much more push over the last two quarters. The group which averages 300 pounds across the board, controlled the line of scrimmage in the second half. They led the way as Ripley ran the wishbone offense to march 69 yards for the go-ahead score, an 11-yard TD run by Keegan Strong, early in the fourth quarter.   
"I was really proud of them (for the way they responded)," said Ripley offensive line coach Jamal Braddock. "The first half we had a little drag, but we came out in the second half and had some fire. We came off the ball and played our brand of football. I'm proud we came back but we have to do it from the first quarter, from the beginning of the game."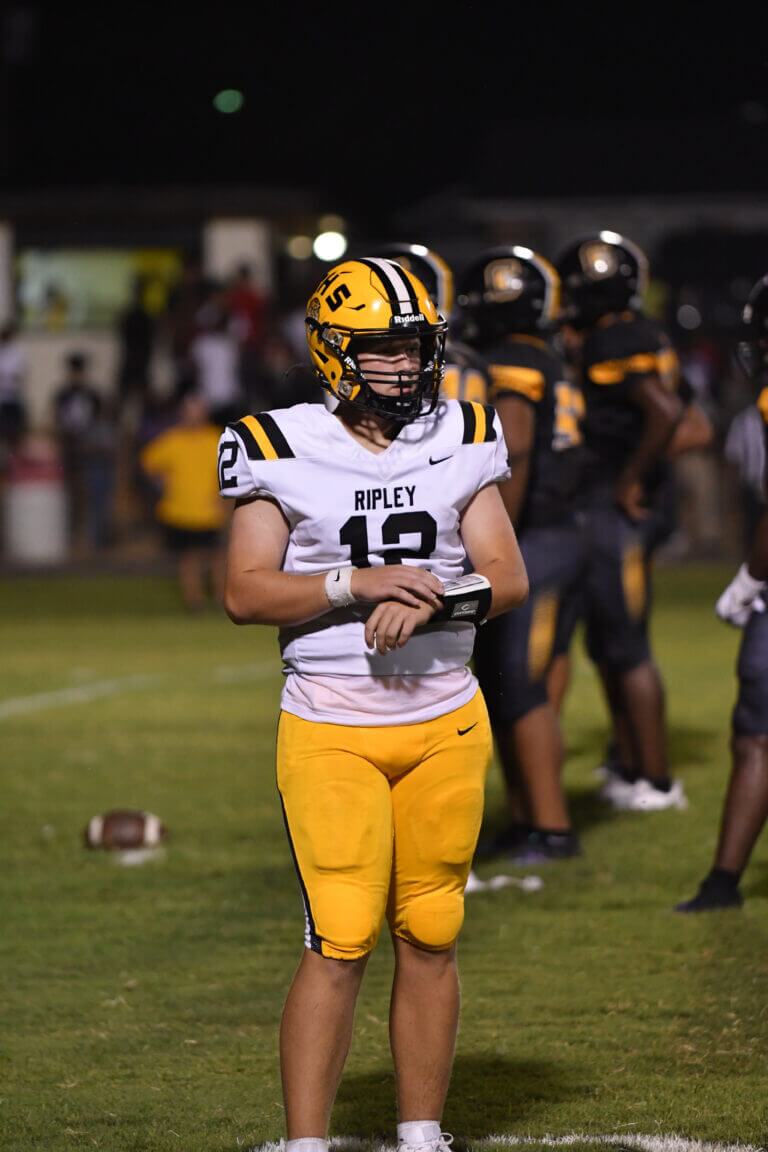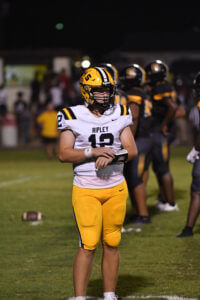 REID RECOVERS: Ripley quarterback Jack Reid is being asked to fill some really big shoes this season. The junior signal caller was called on a year early to replace injured senior Ty Long. Naturally, there will be some growing pains. Reid went through some of those pains on Thursday but he also showed the promise that coaches believe in.
Reid had a bad series in the second half that ended with his first INT of the season. It also set up a scoring opportunity for Charleston deep in Ripley territory. But on the drive following Ripley's second fourth-down stop of Charleston, Reid converted a game-changing fourth-down conversation with a beautiful touch pass to senior FB Demarion Williams for a 12-yard gain. The play set Ripley up at the Charleston 11-yard line. Ripley scored the go-ahead touchdown one player later.
Earlier in the game, Reid threw his first touchdown pass of the season. A 63-yard TD catch-and-run to senior WR Michael Turner. He finished the game 5-for-12 for 86 yards. Ripley offensive coordinator TJ Seago said Reid's development is still a work in progress, but he saw some good things against Charleston, especially the fourth-down conversion.
"Just the awareness to know he's getting rushed and knowing where his guy was supposed to be. He threw it where nobody could catch it but him. That was pretty good," said Seago.
TO BE CONTINUED: To save space, I'll post a separate article about the ever-growing legend of Ripley senior kicker Freddie Lopez and his history-setting night. I might also tell you about how I along with everyone else in attendance sweated off about 3 pounds in the excessive heat. And finally…I don't do this enough but a BIG BIG thanks to the voice of Ripley Football as well as historian and all-around good dude, Michael Harrison for his immaculate stat keeping.