Ripley Volleyball looking for statement win over Tishomingo County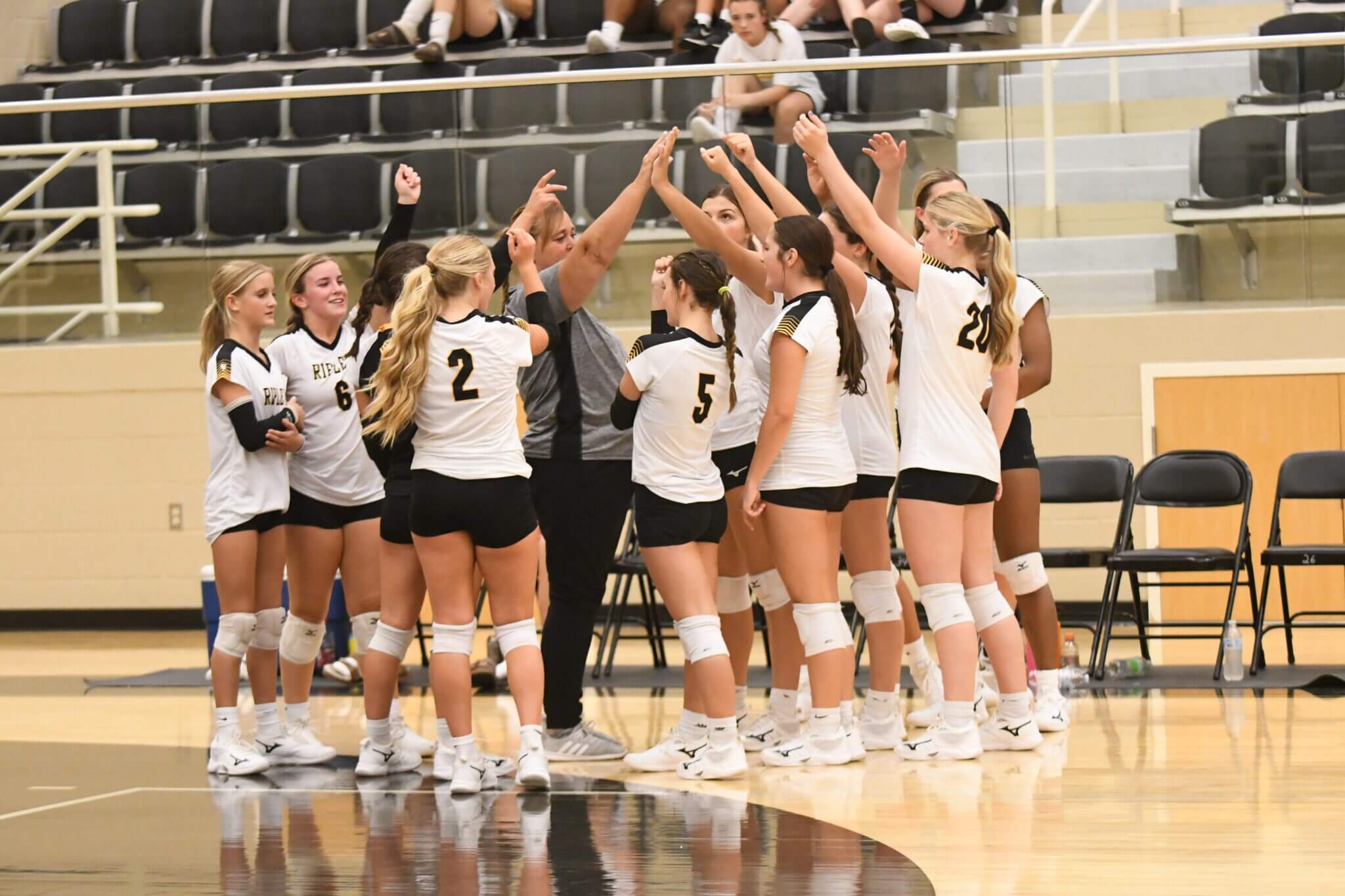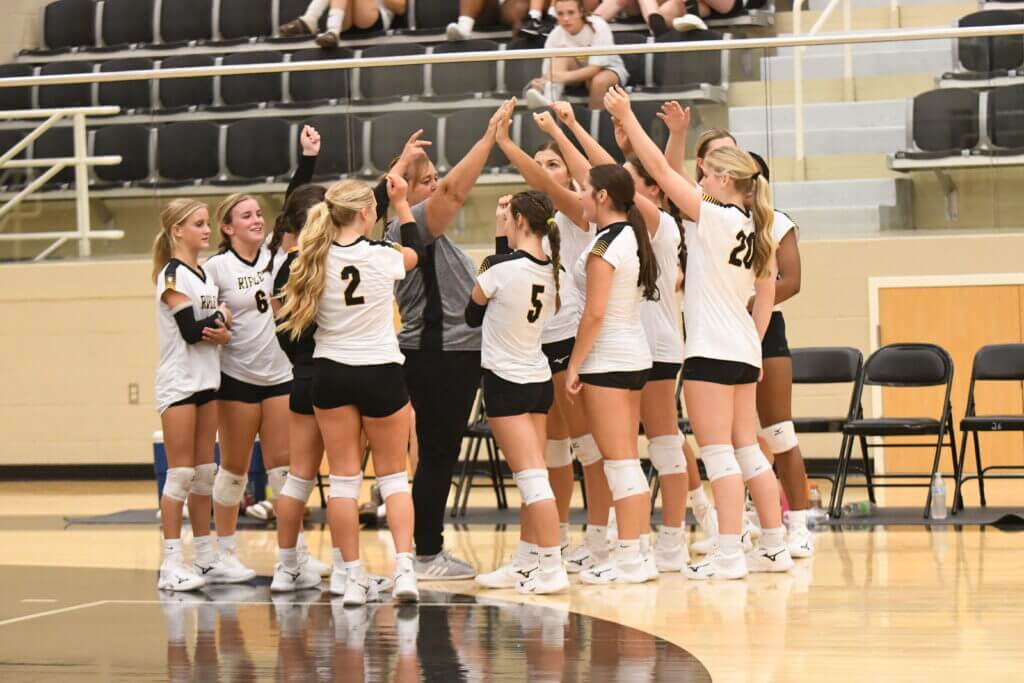 RIPLEY– Ripley Volleyball has made tremendous strides under second-year head coach Laura Booth. After winning only three games in 2021, the Lady Tigers doubled that total to eight in Booth's first season. Midway through year two, Ripley already has 10 victories, including a 2-0 start in Region 1-4A play.
Tonight, Booth and the Lady Tigers can take an even bigger stride. Region foe Tishomingo County is also spotless in league play. A Ripley victory would put them in the driver's seat as teams race for the region title and the No. 1 seed in the Class 4A playoffs.
"Obviously being 3-0 in division is huge because Tish County, Amory are both really good solid villey ball teams that could beat us on any night," said Booth, who watched her squad open region play with a 3-1 home win over Amory. "If we can go into our second game against them at 3-0, besides the fact that it would be an easier path (to the No. 1 seed), but it would give the girls a lot of confidence going forward."
Bouncing back…
The win would also snap a two-game losing streak for Ripley (10-12). This time last Thursday, they were swept by Ingomar, the best team in northeast Mississippi and quite possibly the state. Tuesday, after winning the first set against a solid Class 3A Kossuth squad, they dropped three straight sets and fell 3-1.
Booth said a victory tonight would also help build the confidence needed to have a better chance of finishing the deal against quality teams like Kossuth. The Lady Tigers lost a late lead in set two against the Lady Aggies and never recovered.
"When they beat Kossuth in the first set they were like we can do this. And then they fought so hard in that second set but lost 32-30. They kind of shut down…they were like "we worked so hard but we lost." I need them to have the mentality of bouncing back," said Booth.
On the other side, Tishomingo County (4-6) hasn't played as many games, but they're heating up. The Lady Braves have won two out of their last three games, including two straight region wins, 3-1 over Amory and a 3-0 sweep of Itawamba AHS.
Senior outside hitter Reese Moore leads the Tishomingo County attack. Against Amory she was credited with 26 kills.
Booth understands the challenge they will face tonight at the RHS Event Center. But she also knows how much her young squad has improved plus what a victory would do in reaching new height's for the program.
"At the beginning of out season, our goal was just to make the playoffs since we missed it last year. But after some games, they were like, that's not good enough for us," said Booth. "We want to win the division. So to go from not making the playoffs to winning the division would be a huge boost for not only the girls but for the parents who would bring them to practice everyday during the summer and the school. They (RHS) put a lot of faith in me and trust in me. I'm hoping that they're seeing the turnourd that's happened with the program. It would be monumental if we could get this win tonight."
Middle school action kicks off the evening of volleyball at 4:30 p.m., followed by JV. Varsity is set for 6:30 p.m.