First Franklin Financial Tippah County Male Athletes of the Year: TJ Colom and Carson Rowland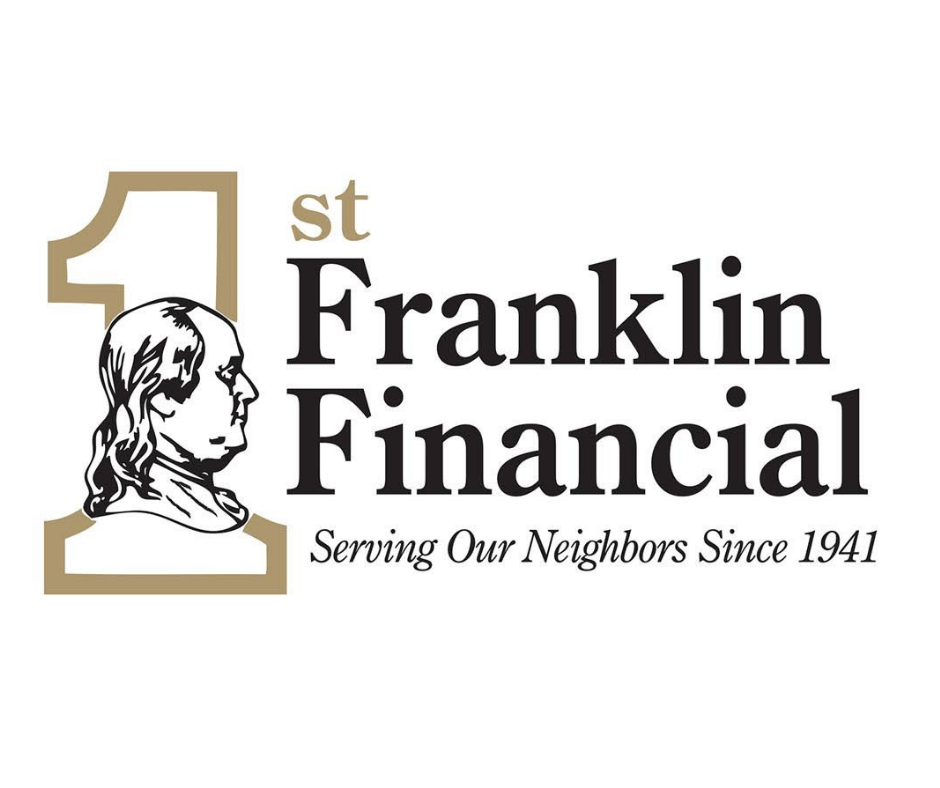 With several standouts to choose from for the First Franklin Financial Male Athlete of the Year in 2021, two names continued to come in as nominations: Walnut's TJ Colom and Pine Grove's Carson Rowland.
During our public nomination period, these two got the exact same amount of nominations. They also got the same amount of nods from the Mississippi Sports Group panel of reporters.
Two close to call, and with equally impressive athletic resumes, Colom and Rowland will share the 2021 honor.
Fitting, considering the two have played with and against each other in multiple sports since grade school.
Mr. 100 and Mr. May
Colom's hard work pays dividends on field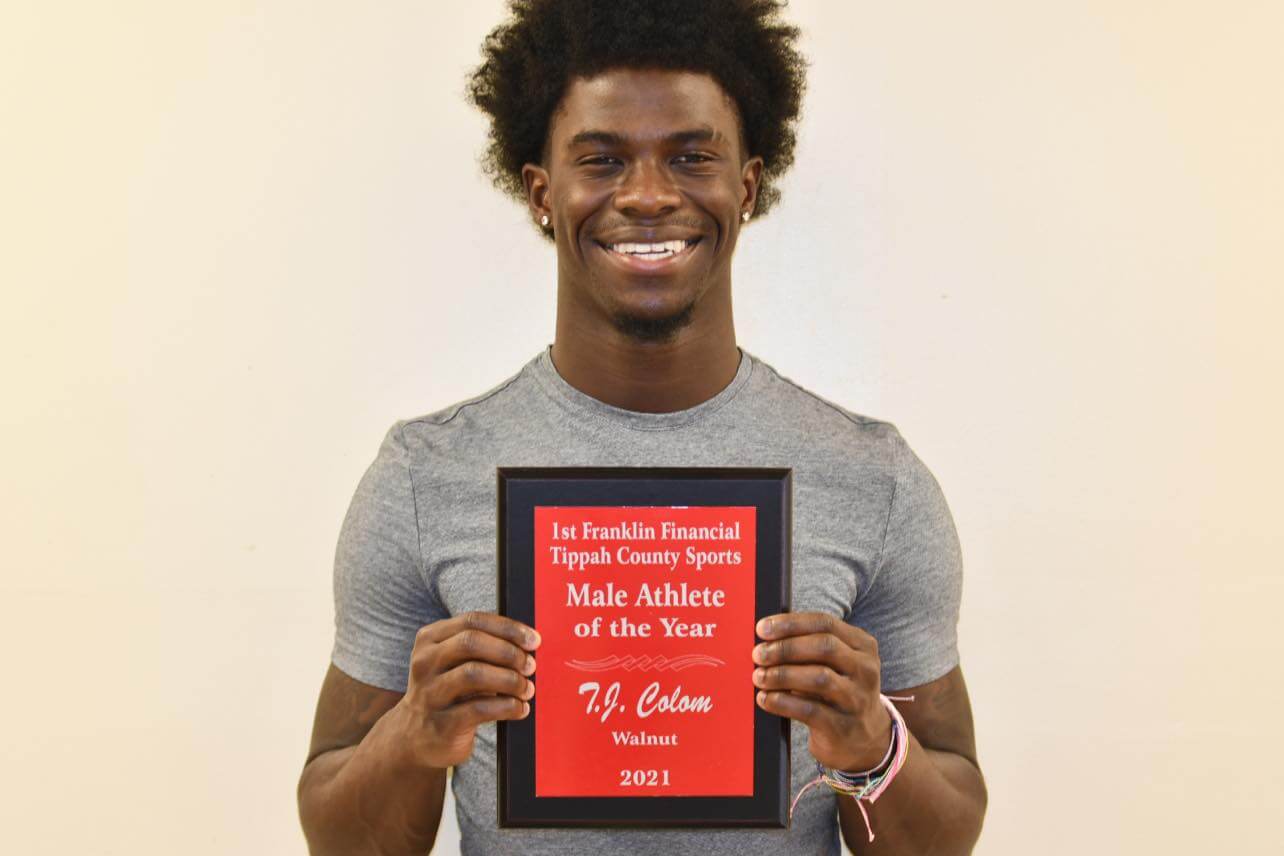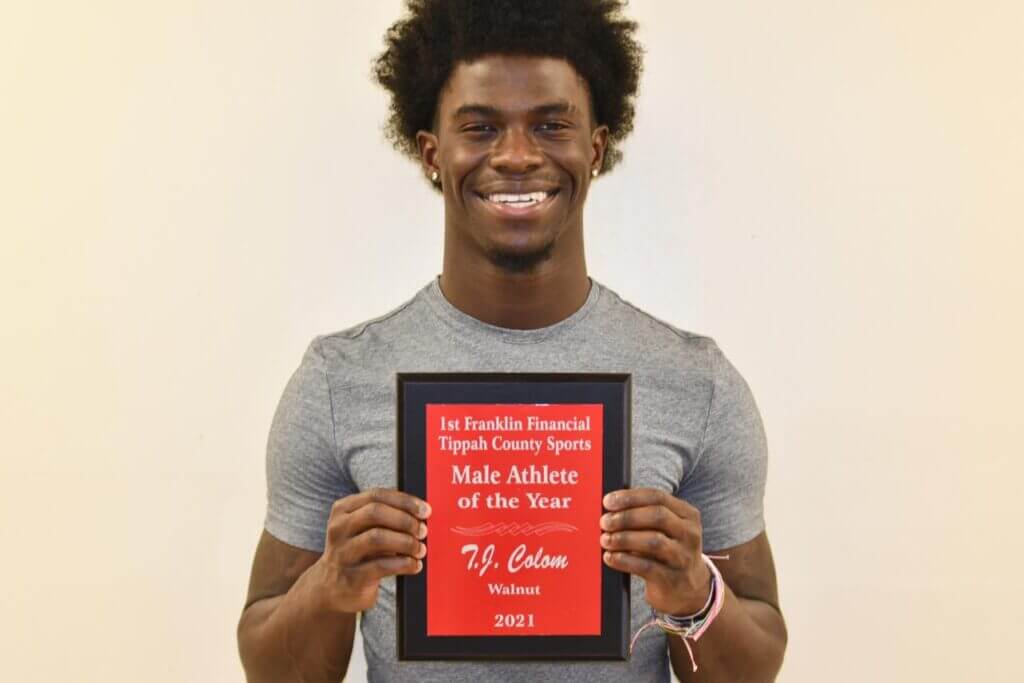 TJ Colom put together a football season and a high school football career that few in state history can rival: a Mississippi state leading 38 touchdowns and nearly 2500 yards this season to go along with over 8000 career yards and 100 career touchdowns on the gridiron.
Mr. 100 also added a silver medal in the 2A state track meet this season in the 300m hurdles.
For his career, TJ was a 3x Tippah County sports offensive player of the year, a 2x Tippah County MVP and a 3X member of the All State football team.
"TJ Colom is the type of player that deserves all of the success he gets. An extremely hard worker who leads by example on the field," Walnut head football Coach John Meeks said of his senior speedster.
Colom is moving on to Northeast Mississippi Community College where he will be playing football for the Tigers.
Rowland's playoff exploits show his two-sport dominance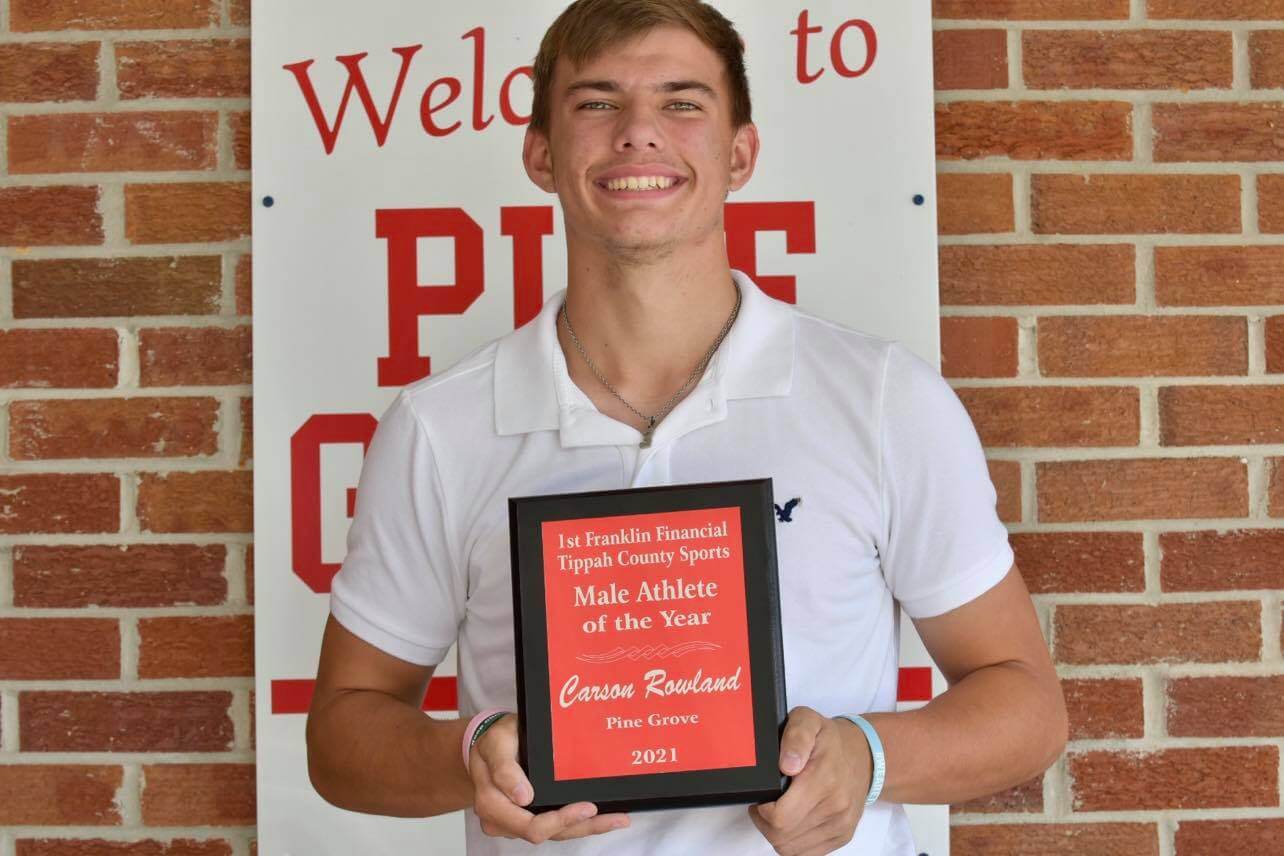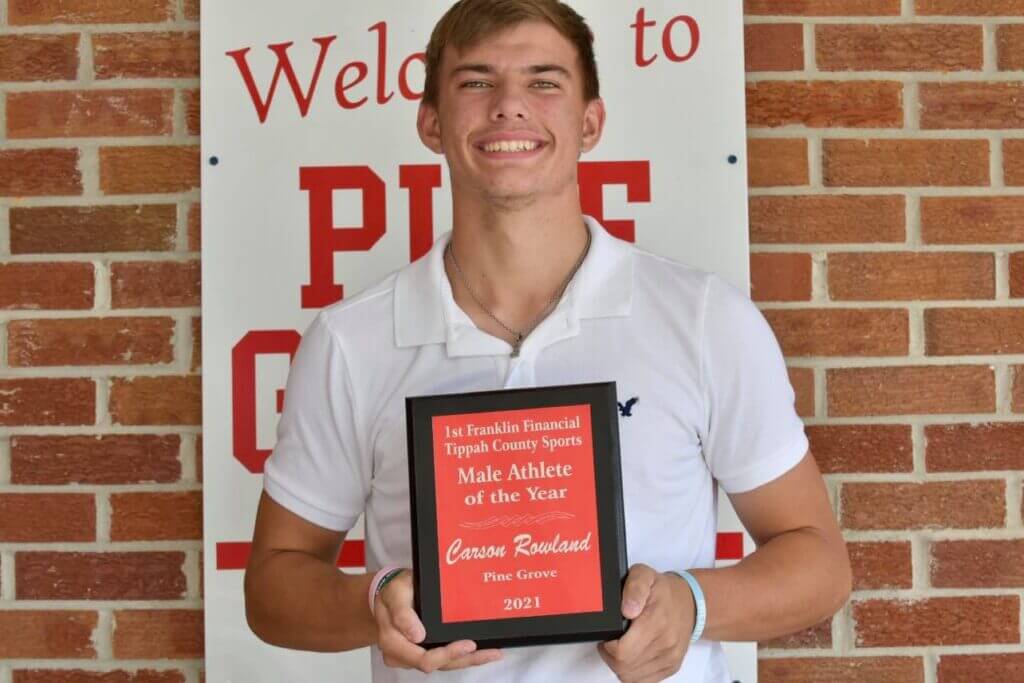 The list of accomplishments for Carson Rowland on the hardwood is enough to turn anyone's head: A 2x first team All State selection, 2x All County offensive player of the year and the Tippah County Sports MVP this past season, the junior has already put up over 1000 points in his career.
Add to that his achievements on the baseball diamond, particularly during playoff time, and it's easy to see why he has gained the nickname of Mr. May: during the Month of May in playoff baseball, Rowland has knocked in 10 career playoff homeruns in just 14 career playoff games making him the active state leader.
He was named a first team member of the baseball all state team this season.
"You know what you are going to get night in and night out from Carson. He is very competitive and works to be the best he can be," Pine Grove head basketball coach Jake Walker said of his junior leader.