HIGH SCHOOL FOOTBALL: Key losses can't stop Walnut in win over Pirates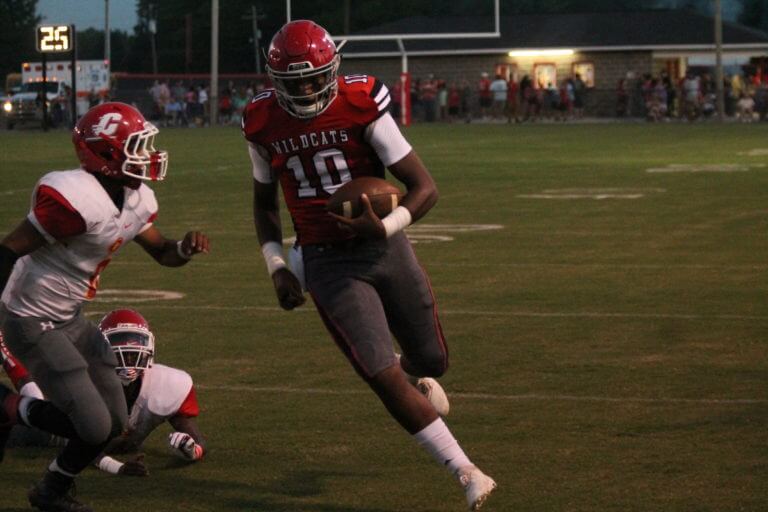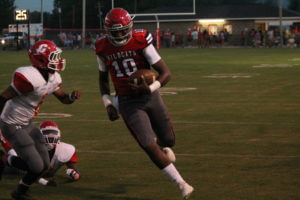 WALNUT–The Walnut Wildcats had to overcome distractions, misuses and key injuries to upend the Coffeeville Pirates, 38-24, on Homecoming Friday. It was the third straight win for Walnut (4-1). 
The Wildcats, who had a two early turnovers and fell into an early five-point hole, led 22-12 at the half. In the process, leading rusher Khris Perry entered concussion protocol and did not return, while senior quarterback Kevin Hurley injured his left knee and had to be replaced by Cade Hunt in the second half.
Both Hurley and Perry are key cogs for the Wildcats and showed why in the first half. Hurley was 6 of 13 for 76 yards and a 35-yard TD pass to TJ Luellen. In addition to a 3-yard scoring run to extend the Wildcats lead, Hurley finished with several stops at linebacker.  Perry stopped a Pirates' drive with a interception and scored on a 8-yard run.
"Homecoming games are very stressful because of distractions. We started off slow, found a rhythm, then lost two key players on both sides of the ball," said Meeks, who took a positive outlook to the situation. "It's good to face adversity, and I was just really proud of how our kids stepped up. When something like that happens, you can lay down or fight, and we chose to fight."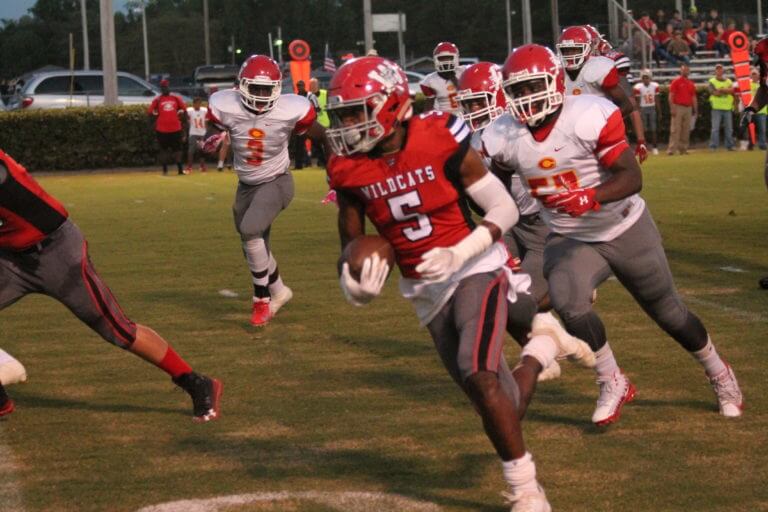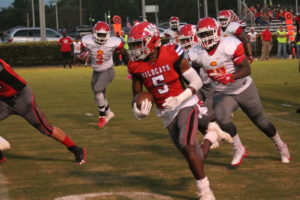 In a reserve role, Hunt led a pair of Walnut scoring drives in the third quarter. Both were capped by Andy Allen scoring runs of 4 and 16 yards to give Walnut a 38-18 lead. On the drives, Hunt also completed passes to junior tight end Chase Rogers and wideout Brandon Shields.
Meeks was pleased with the way his entire team stepped up.
"Cade has gotten lots of action and continues to grow in confidence and maturity. Andy is a plug and play guy. Can play anywhere. Really proud of the night he had as well as other players who really stepped up," added Meeks.
Meeks said "barring anything crazy," both Perry and Hurley should be available next Friday's home game against Fayette Academy (4-0).
For Coffeeville (1-4), Jamario Edwards had 96 yards rushing and three scores.