HIGH SCHOOL BASKETBALL: Lady Cougars make early statement with win over New Site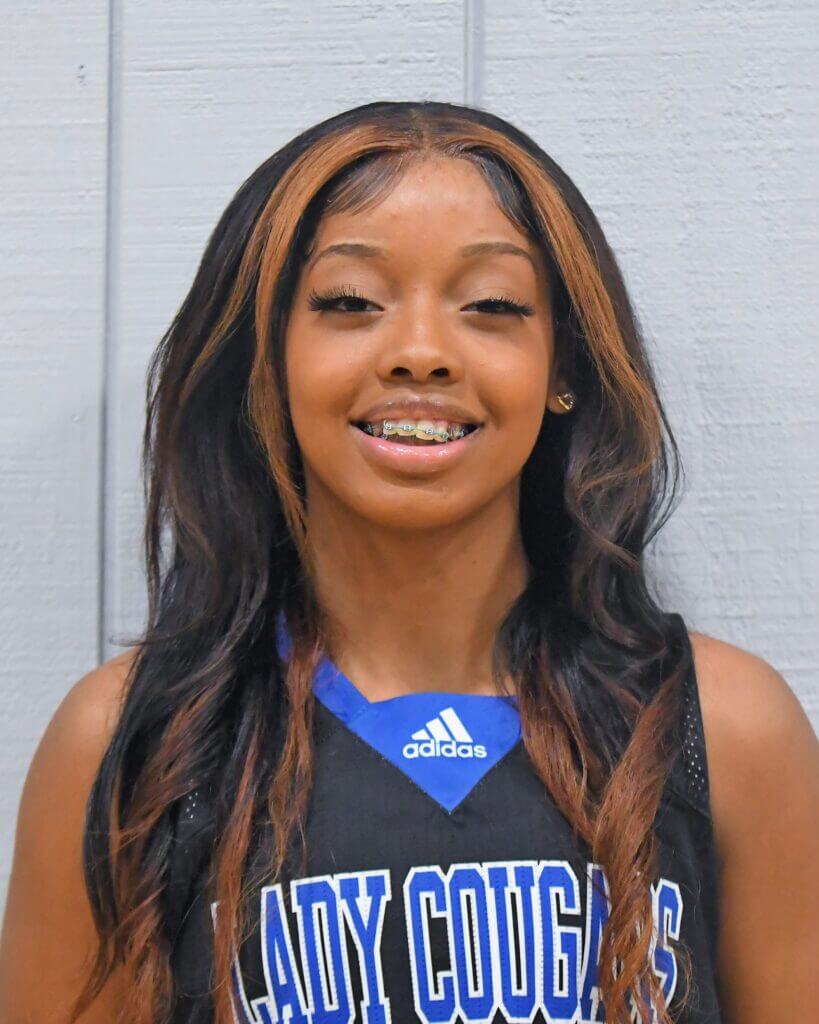 NEW SITE–The 2021-22 season for the Blue Mountain Lady Cougars ended with a school record 26 wins and a Class 1A playoff run that ended with a third-round loss to West Union, just one win shy of advancing to the Big House for the State Basketball Tournament.
A year later, three starters return to the lineup, including two main cogs in double-digit perimeter scorer Keyauna Foote and her cousin, Arare Foote, a gritty point guard who initiates Head Coach Regina Chills' uptempo offense on one end and sets the tone for their aggressive "in-your-face" full-court defense on the other.
That makes the 2022 Blue Mountain squad one of the preseason favorites for another serious run at a gold ball. And just three games in, the Lady Cougars are serving notice that those predictions might be spot on.
Tuesday night, sporting a 2-0 record, Chills and her crew traveled to face multiple-state-championship program and perennial
Class 2A power New Site. When the dust settled and a combined 34 points from the aforementioned Foote Family, the Lady Cougars left Prentiss County with a 55-48 win to remain spotless on the season.
Chills said it wasn't the prettiest win she's ever been a part of, but how it looks doesn't matter.
"Ugly…but we got it done," she said.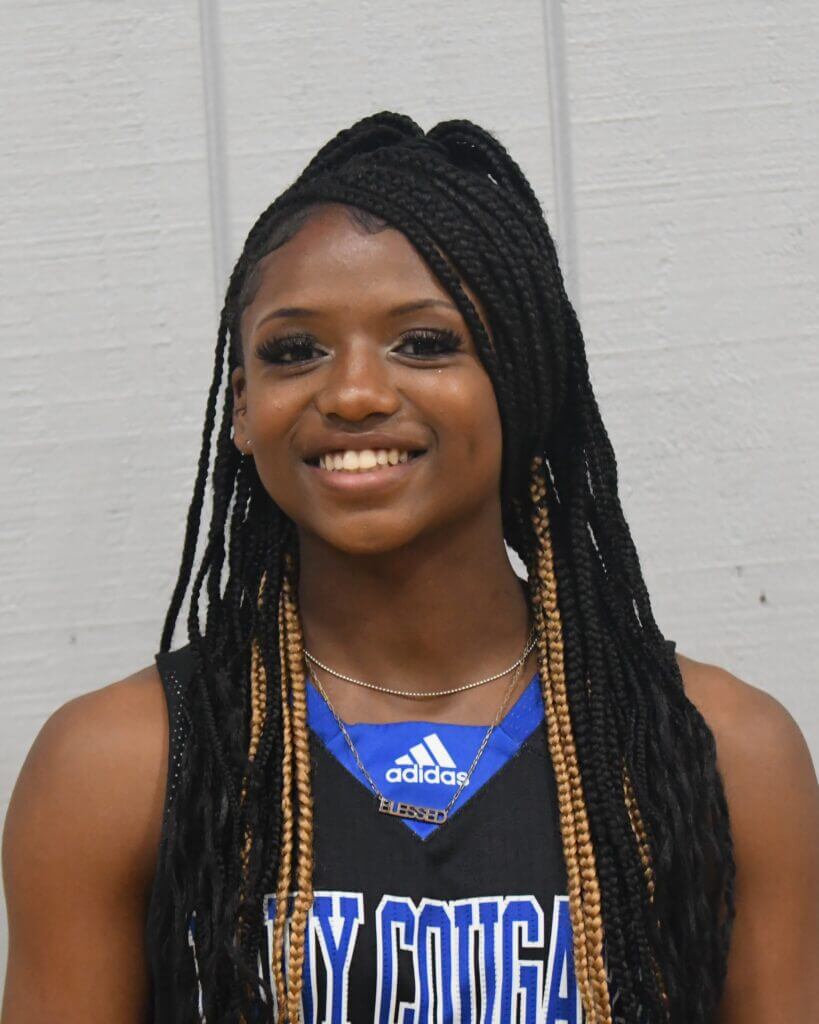 First-half surge
Leading by a bucket after the first quarter, Keyauna Foote scored 10 points in the second quarter on the back of two of her four made 3-point shots and Arare Foote sank a 3-ball and added another bucket to help the Lady Cougars win the second quarter and lead 33-13 at the break.
The Lady Royals bounced back in the second half, scoring more points (17) in the third quarter than they totaled in the first half, but Blue Mountain still held an 8-point advantage to start the final quarter at 38-30. In the final frame, New Site guard Brooklyn Hodem made things interesting by pouring in 13 of her game-high 25 points, including going 6-for-8 from the free-throw line, tieing the game at one point.
But not to be denied, Keyauna Foote connected on her final made basket from beyond the arc and chipped in six points, Arare Foote added four and Ahkeelah Lipsey scored four of her eight points on two key baskets to help Blue Mountain hold on for the impressive statement win.
"They tied it up and it was like a state final," said Chills. "But Keyauna hit a huge three at the end. Arare handled the ball very well. They (New Site) couldn't get in their signature full-court press because she kept breaking it. Ahkeelah Lipsey and Abbie White hit big shots…and Ahkeelah was huge on the boards."
Surviving the environment
New Site isn't as experienced as they have been in the past, but that doesn't change the fact that the program has always taken a pride in having a host of sharpshooters regardless of age. Chills said overcoming that and the always-intense environment inside the New Site gym says a lot about how the Blue Moutain program has grown in recent years.
Chills said she tried to explain what her Lady Cougars were walking into on the bus ride down Hwy. 4.
"We go into every game with high expectations, and the expectations were to win Tuesday night," Chills said. "I shared with them about how intense the environment is, but I told them it would be a huge win at their place. And they responded."
The Lady Cougars (3-0) will open their home slate on Thursday night when they host another Class 2A contender in the East Webster Lady Wolverines. Tip-off is set for 6 p.m.