Bad night for Lady Cougars ends magical season
BLUE MOUNTAIN–The magical season for the Blue Mountain Lady Cougars came to an unfortunate end on Friday.
Hosting the West Union Lady Eagles in the quartfinals of the MHSAA Class 1A Girls Tournament, the Lady Cougars couldn't overcome early foul trouble and the worst time to have a bad shooting night.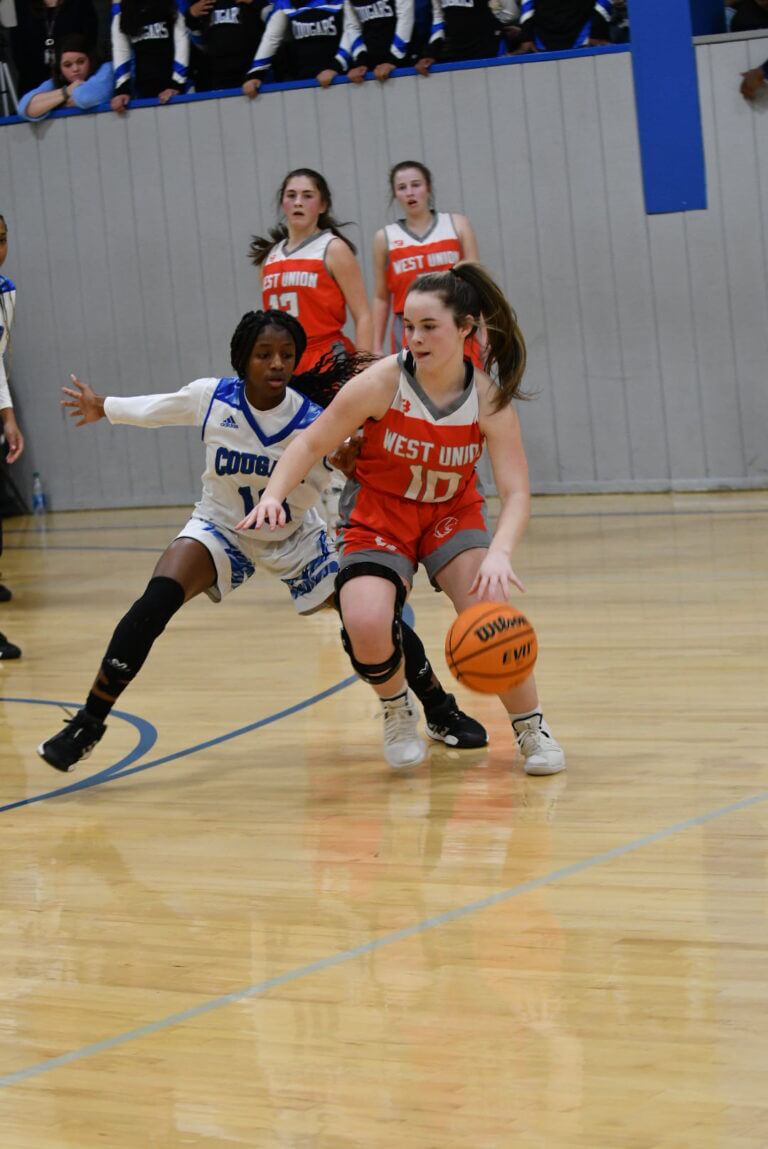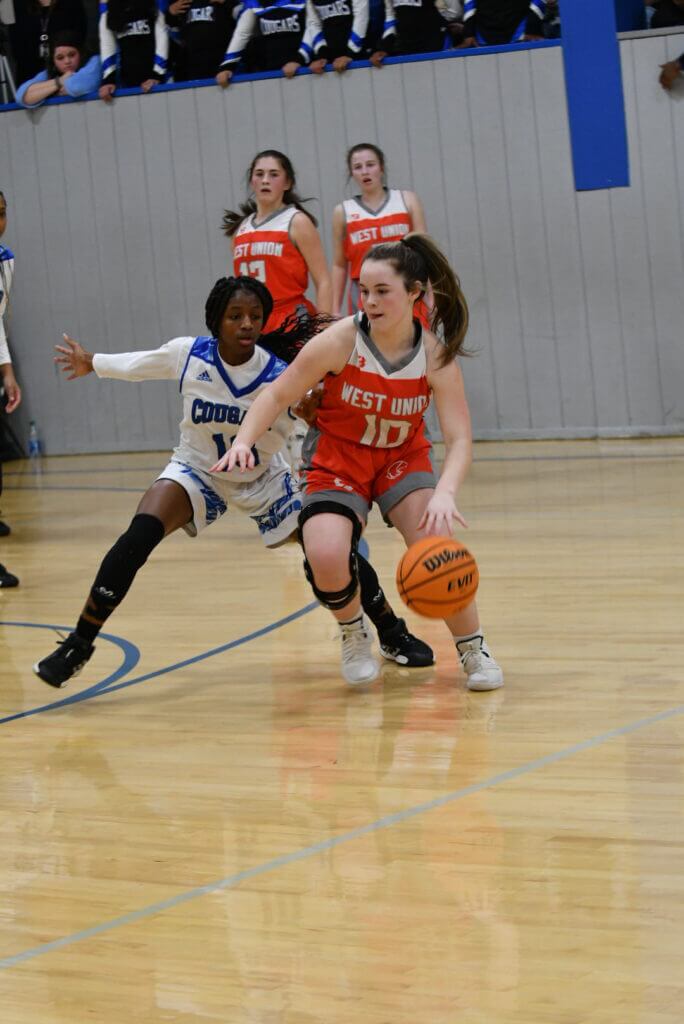 West Union scored the first bucket and led wire-to-wire to defeat the Lady Cougars 67-61.
Blue Mountain's season ends at 25-5.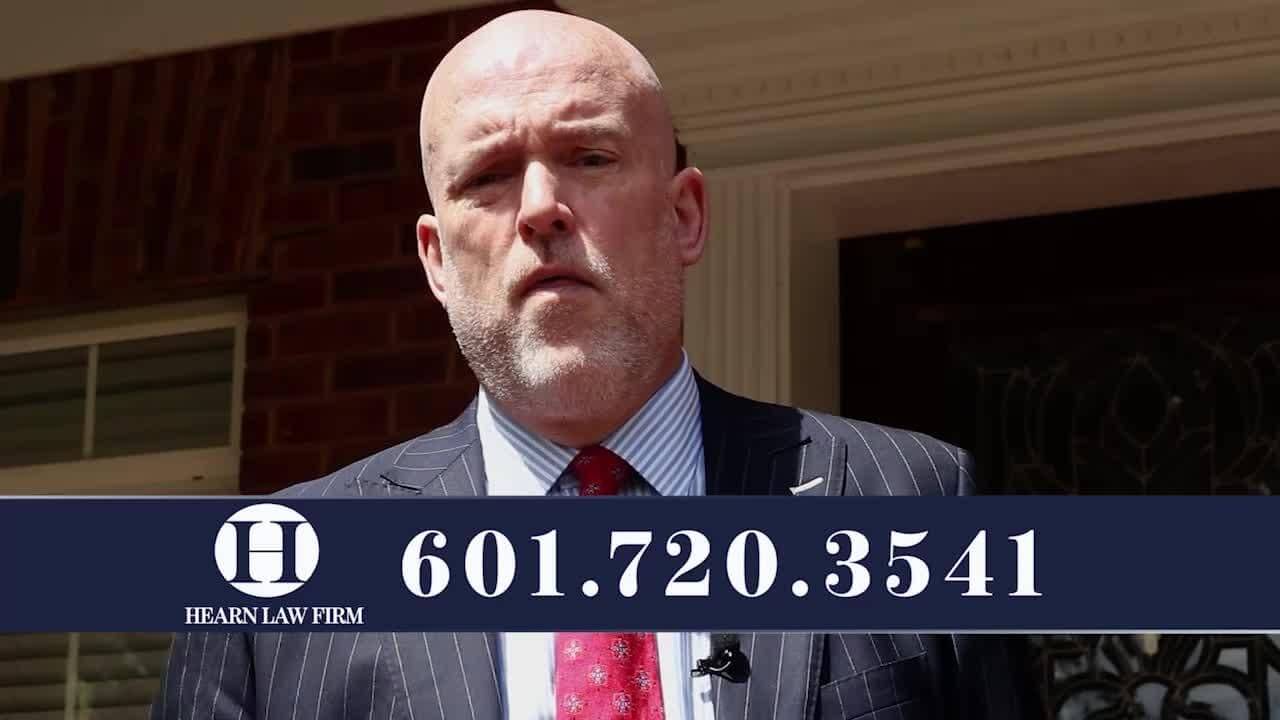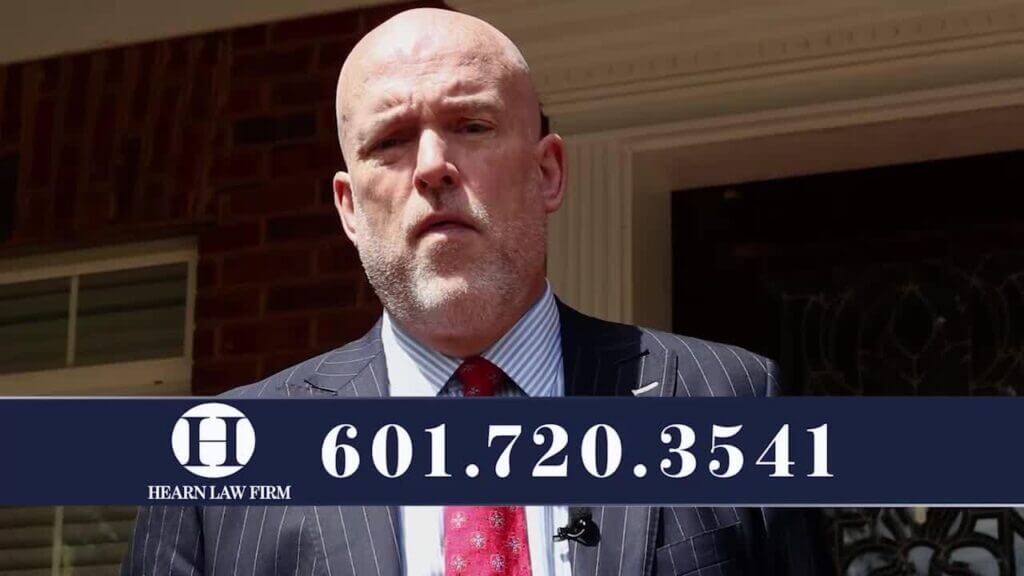 It didn't take long for the night to start going downhill for Blue Mountain. Less than 3 minutes into the first quarter, Lady Cougars guard A Foote picked up her second foul and had to go to the bench. A huge loss according to Blue Mountain head coach Regina Chills.
"She makes the engine go…on both ends of the court. It really hurt us not having her on the floor," said Chills.
Blue Mountain was called for over 20 total fouls while West Union committed only eight.
West Union took advantage and never looked back, countering every Blue Mountain push with a timely play from big shots to hustle plays to forced turnovers.
They had to control the game to have a chance according to West Union Head Coach J.C. Hayles.
"Blue Mountain gets up. They guard you. And that's a big testament to coach chills and the job she does," said Hayles. " They give a lot of effort and we knew we would have to control the game and win the 50-50 balls. And that was the thing tonight. I felt like we really won those. Any loose basketballs, I felt like the majority we came up with and did a good enough job on the boards."
West Union used a 10-4 run to lead 32-25 at the break. A 10-2 run to open the third quarter gave the Lady Eagles their biggest lead of the night at 42-27.
"They just wanted it more than we did," said Chills of the third-quarter run. "They played harder than we did. They went after the ball all night."
Ella Kate Taylor led West Union with 18 points, while Zoey Wright added 17. Emma Callicutt had 14 and Anna Carwhyle 12.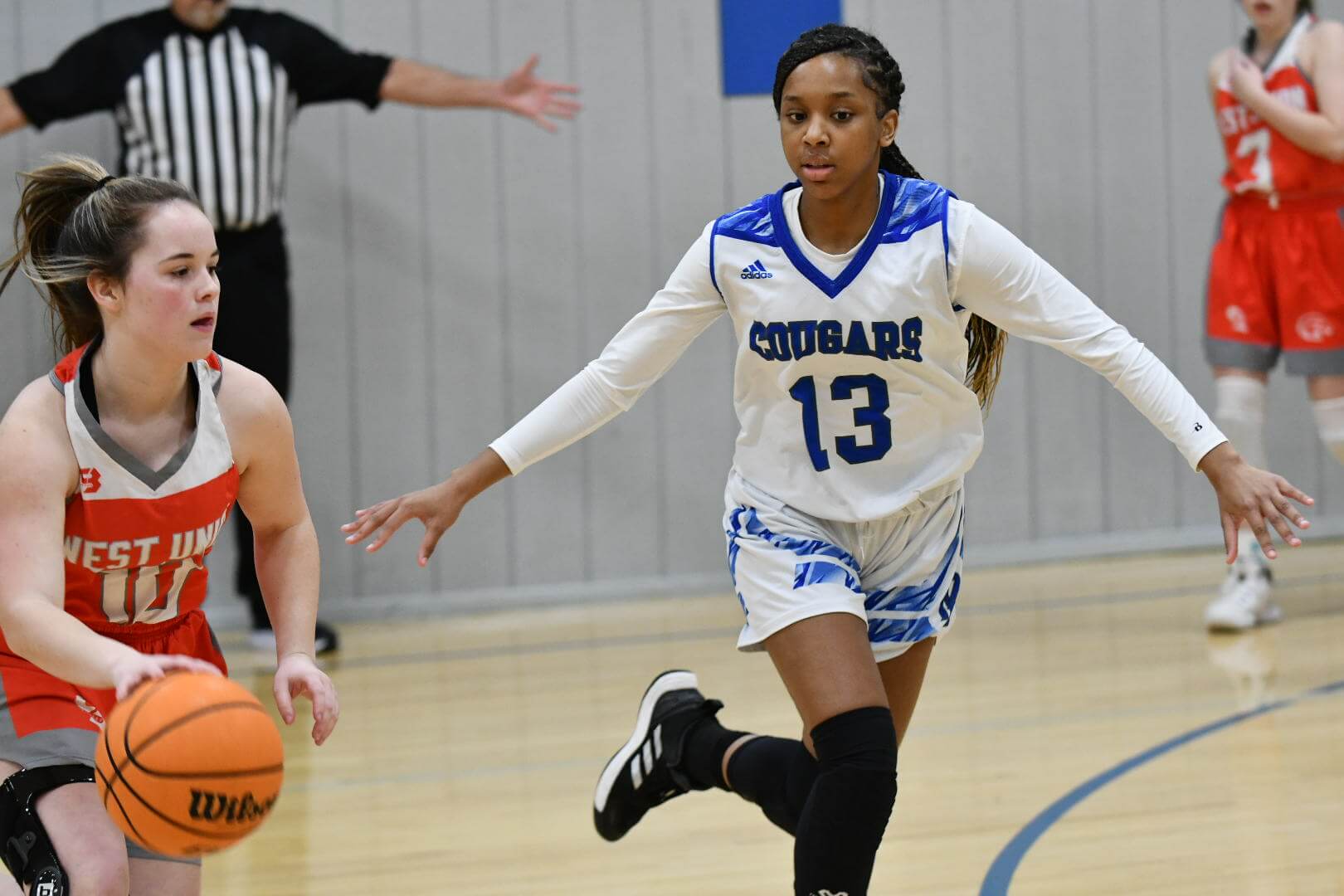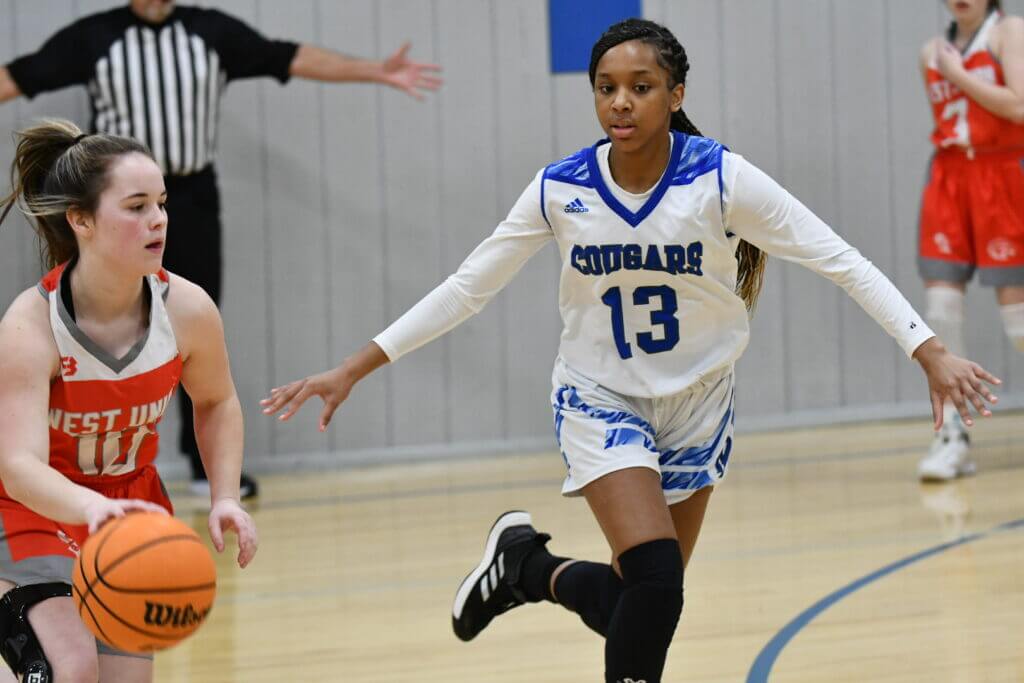 The Lady Cougars were averaging over 95 points per game in the playoffs. But they couldn't find their stroke in Round Three. They were just 2 of 11 from 3-point land in the first half. And not much better in the second half.
Lone senior Teauna foot had 21 points in her final outing. Her sister, Keyauna Foote added 14 and Saniyah Cook added 15.