HIGH SCHOOL BASKETBALL: Lady Cougars roll past Lady Mustangs
BLUE MOUNTAIN–Keyauna Foote scored 19 points, A'rare Foote and Ahkeelah Lipsey each added 15 and the Blue Mountain Lady Cougars stormed to their fifth straight win to start the season 59-39 over the Mantachie Lady Mustangs.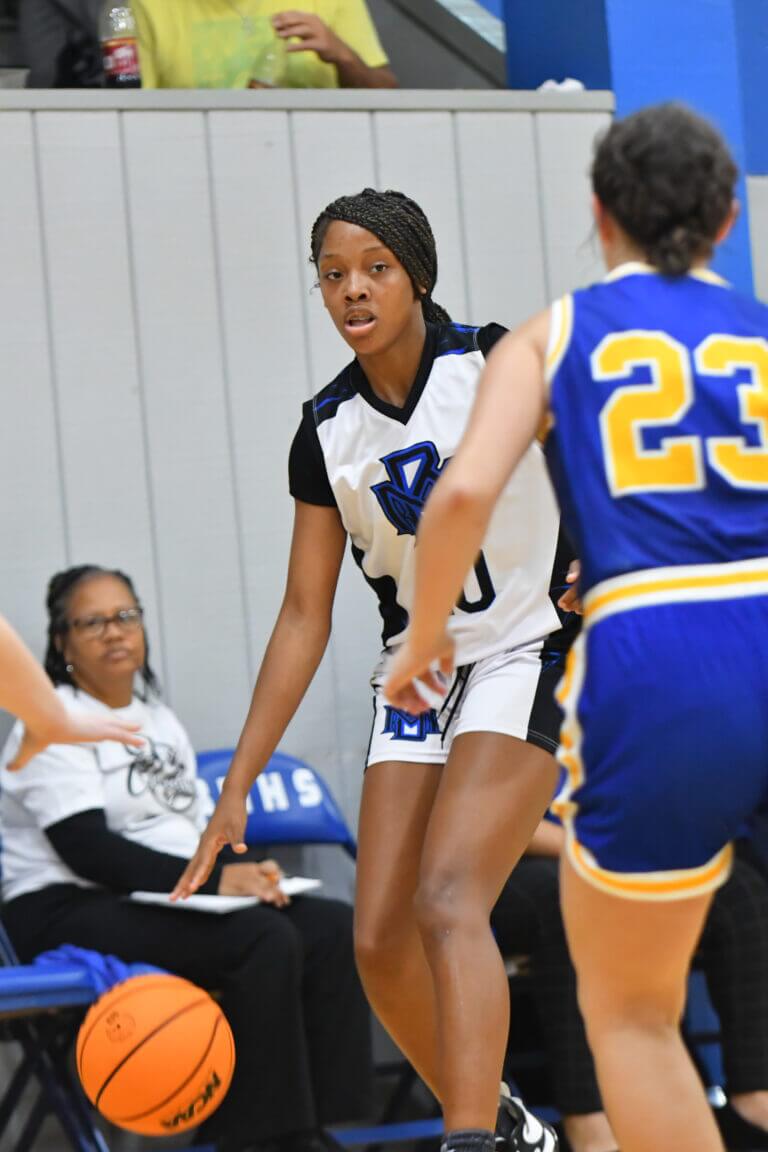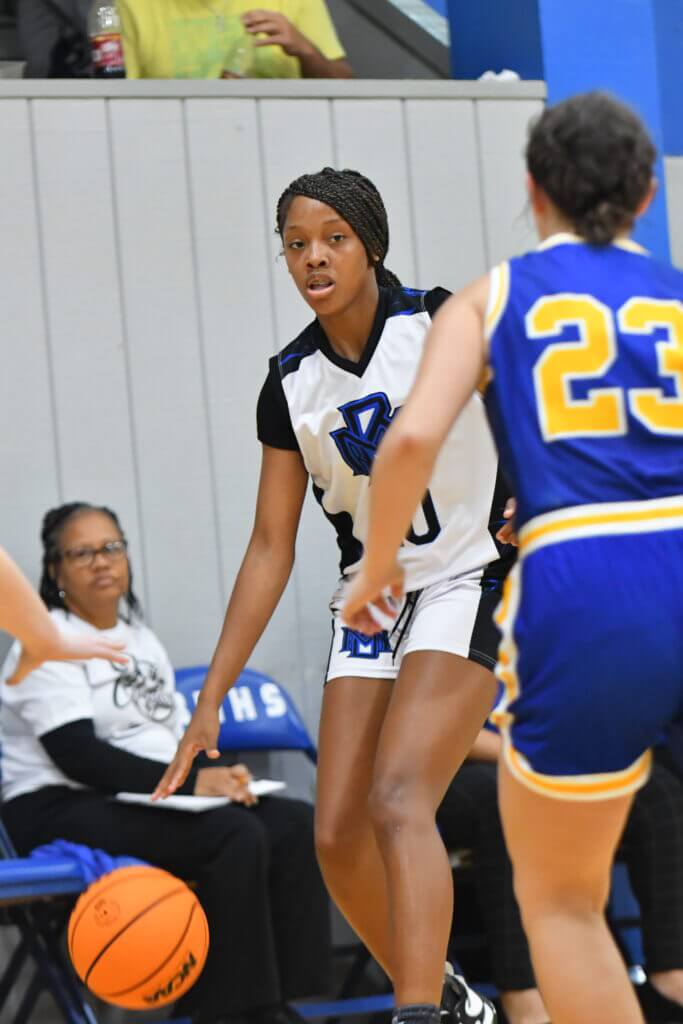 Blue Mountain Head Coach Regina Chills will take the start all day every day, but she is more concerned with the play on the floor and using each game as a building block.
"It's a great start but we don't focus on the record. We know that each game is a key piece to where we need to be at the end of the season," said Chills.
It's no secret where the Chills and the Lady Cougars want to be at the end of the season–Jackson. And they look to be gearing up for a serious run with early wins over a pair of 2A contenders in New Site and East Webster.
Third-quarter dominance
With Blue Mountain leading 24-12 at the half, Keyaua Foote dropped 12 points to blow the game open with a 43-22 lead.
And Lipsey dominated the paint from start to finish with rebounds and putbacks. Chills likes the upside of the junior post player known as "Bee."
"Bee is a smart player," said Chills. "As time goes by throughout the season, I'm hoping more of her game will begin to elevate."
Latry Foote chipped in eight points for Blue Mountain. For Mantachie, Darby Pitts had 13.
Cougars bounce Mustangs with 29-point second quarter
Javari Hall scored 9 points in the second quarter, and Keshun Tyler and Jacob Hamblin scored eight points each to help the Blue Mountain Cougars build a 45-22 halftime lead over the Mustangs.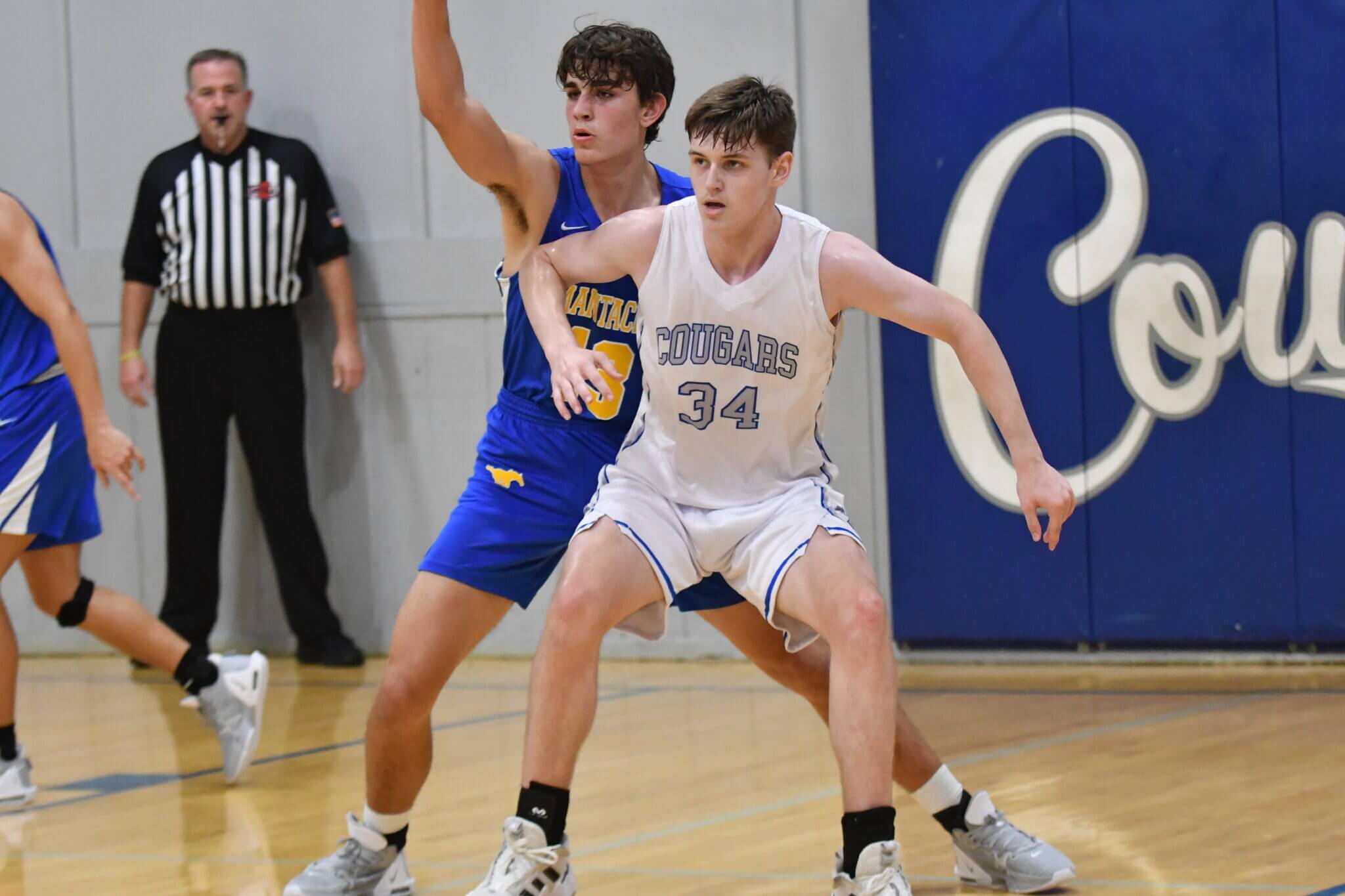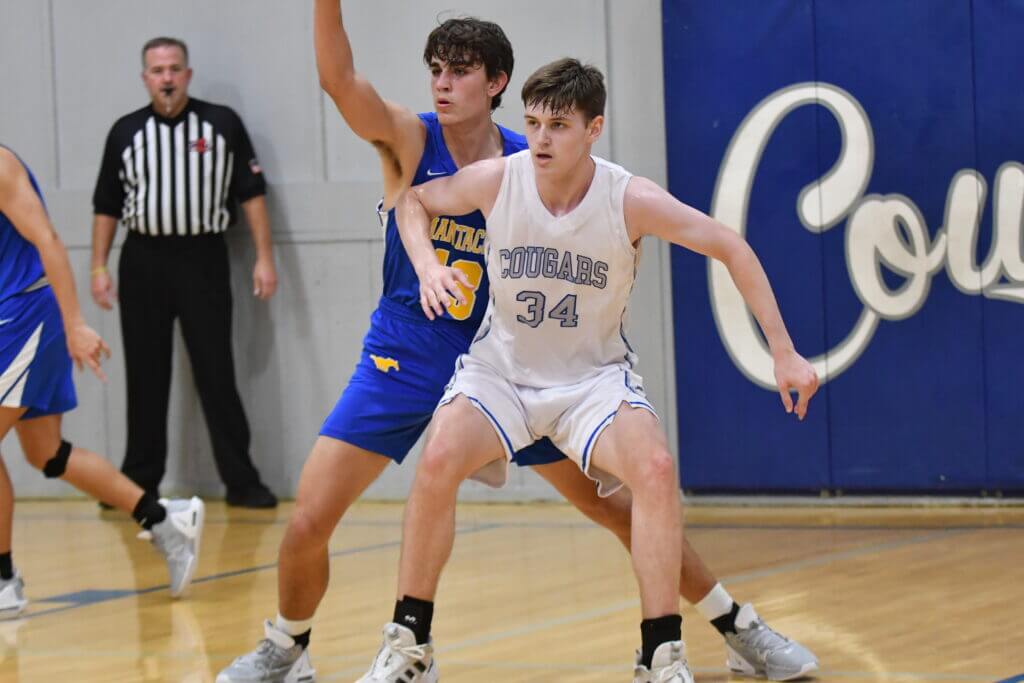 Hamlin, a 6-7 power forward added 10 more points in the third quarter, including two from three-point land. He led the Cougars (4-1) with 27 points. Hall had 17. Tyler and Chance Venson each chipped in 12 points.
"I'm pleased with how some guys have really stepped up and been consistent, especially most of the older guys. Some have been really solid and taken a big step forward and it's helped so much," said Roberts. "We have a couple of guys who haven't gotten off on the right foot and they're still getting caught up. I"m excited about when that all comes together."
Jacob Hawkes had 13 and Tyler Edge added 11 for Mantachie.
Blue Mountain gets back into action next week. They travel to Vardaman on Tuesday.