Tigers roll Warriors in regular-season finale, claim No. 2 playoff seed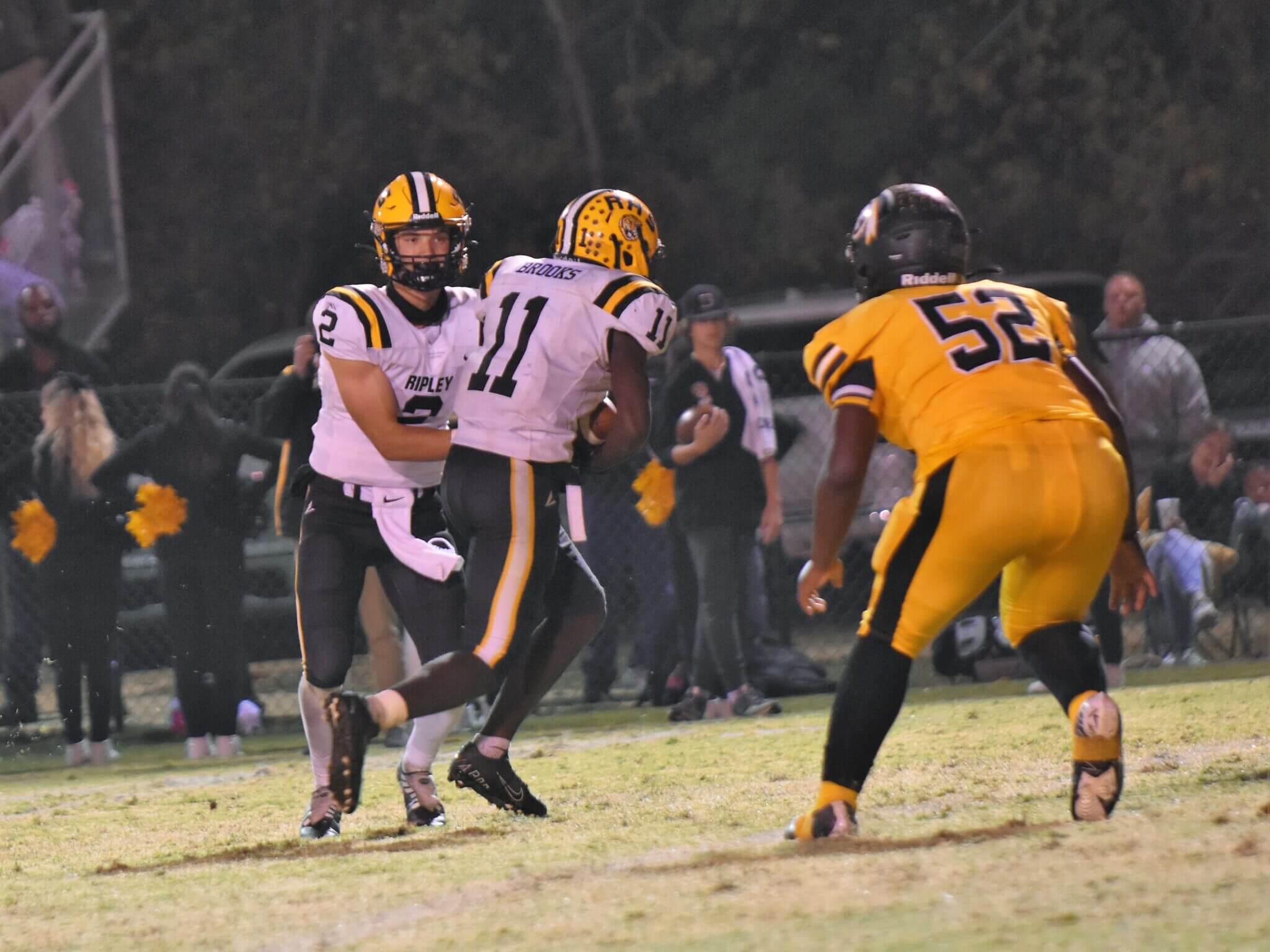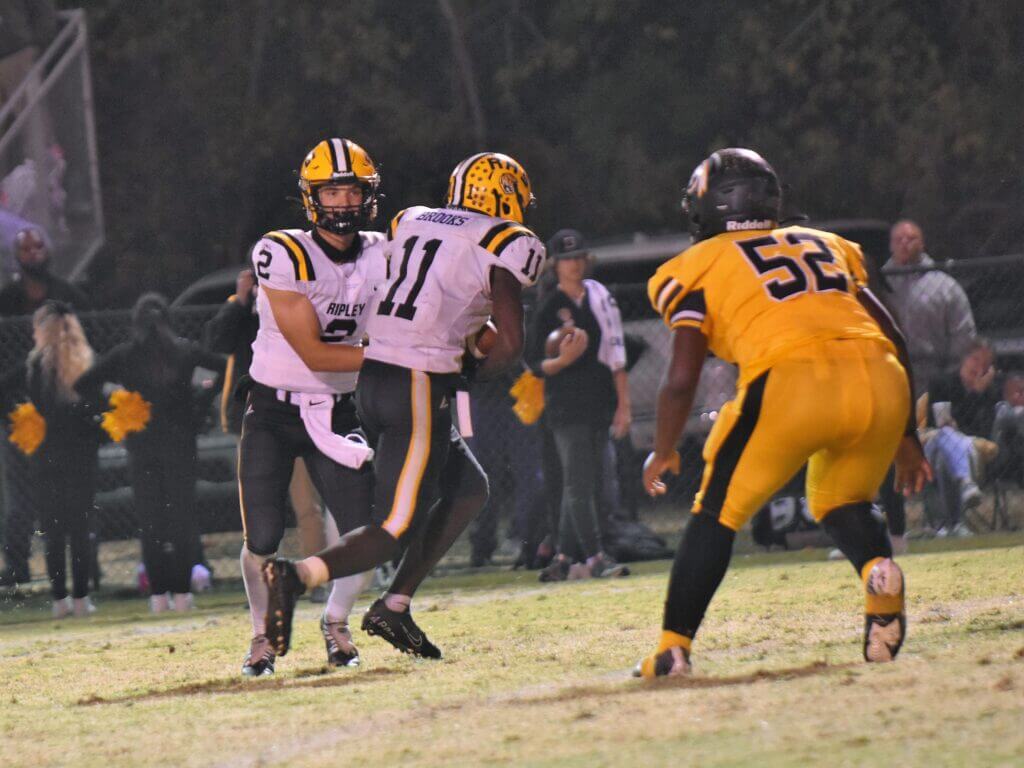 PONTOTOC–This week's Ripley Football game started a lot different than last week's.
Against Houston, the Tigers surrendered a kickoff return for a touchdown and eventually lost by seven points. In this week's season finale at Pontotoc, the Tigers kicked off again. But this time the receiving team was pinned inside their 10-yard line. Before the first snap, the Warriors were hit with a delay of game penalty. Backed up half the distance to the goal, the first actual snap of the game ended with Pontotoc being flagged for holding, giving the Tigers a safety and a 2-point lead.
The Tigers never looked back, rolling to a 30-7 victory, thanks in part to four scores from quarterback Ty Long. The win locked up the No. 2 playoff seed in Div. 2-4A. It also marked the first win over Pontotoc since 2014.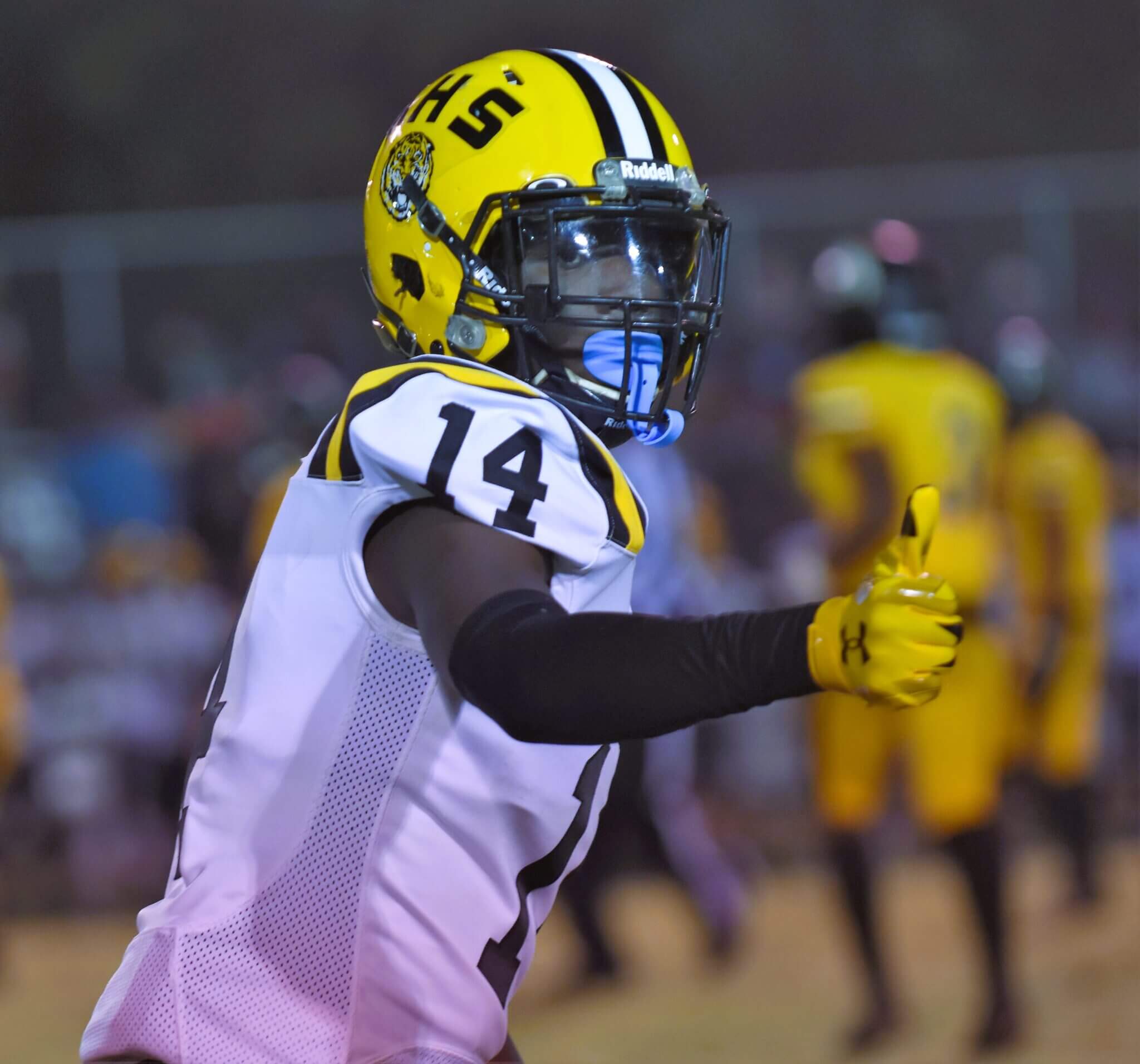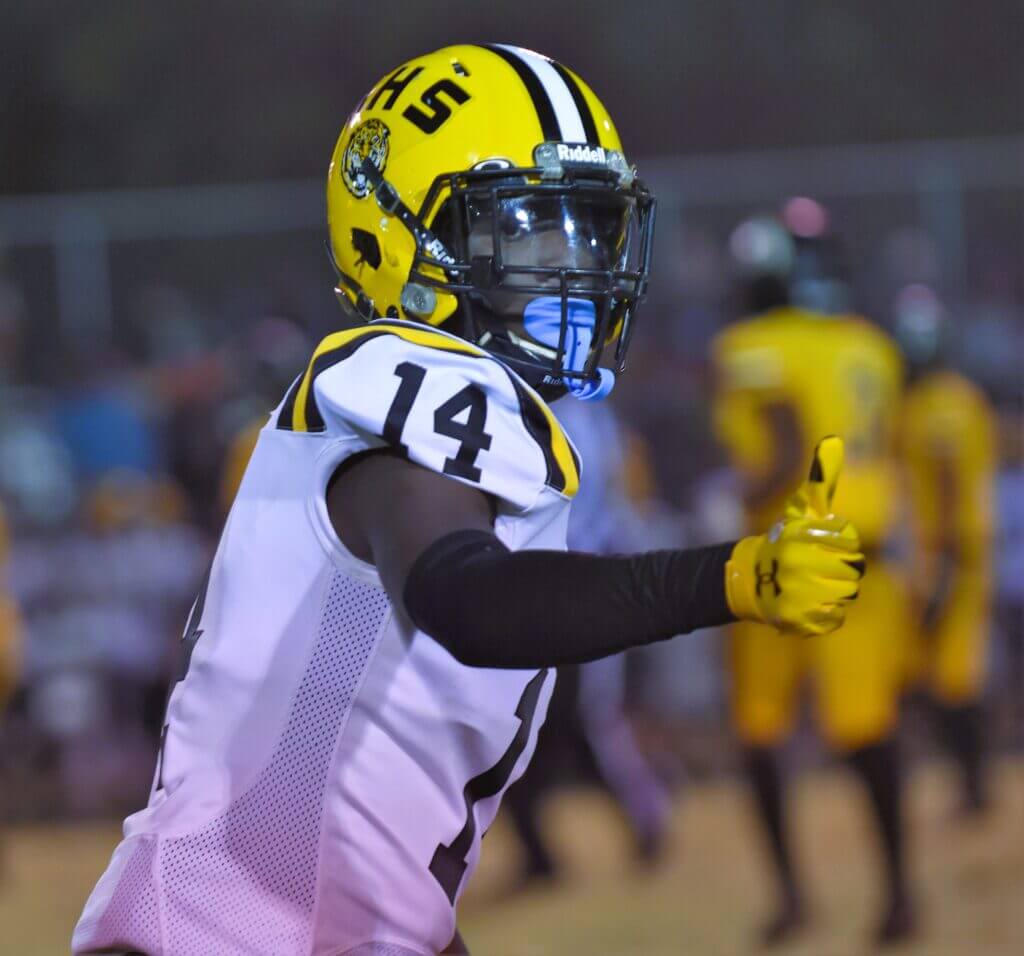 A Long night for the Warriors
Long led Ripley on three scoring drives in the first half. The Tigers' first offensive possession was a nearly-60 yard drive that ended with Long's 18-yard TD run. The junior Southern Miss baseball commit had 52 rushing y yards on that drive alone. In the second quarter, following Pontotc's only score, Long led a 75-yard march and after several called runs, capped it with a 3-yard plunge and a 16-7 lead. 
Just before halftime, Long accounted for his third first-half score as he connected with speedy wideout Jaki Holmes for a 45-yard score on a gutsy 4th-and-5 call that gave the Tigers a 23-7 lead at the break. But was it gutsy or just good logical thinking by the Tigers' coaching staff? Long revealed that answer.
"Coach said it would either be a touchdown or if it was an interception, it would just be a good punt," said Long.
Long had 73 yards rushing on six carries and completed four passes for 72 yards, accounting for 145 of the Tigers' 191 yards in the first half. He said he came into the game wanting to make more plays.
"For just to be good I have to be more of the playmaker type than just a game manager," Long said.
Pontotoc surprised Ripley with an onside's kick to start the second half, but nothing came of it. The drive stalled and Ripley put the game away with a drive that ended with Long's second TD pass of the game, a 17-yard catch-and-run to Keegan Colyer midway through the third quarter.
Ballhawk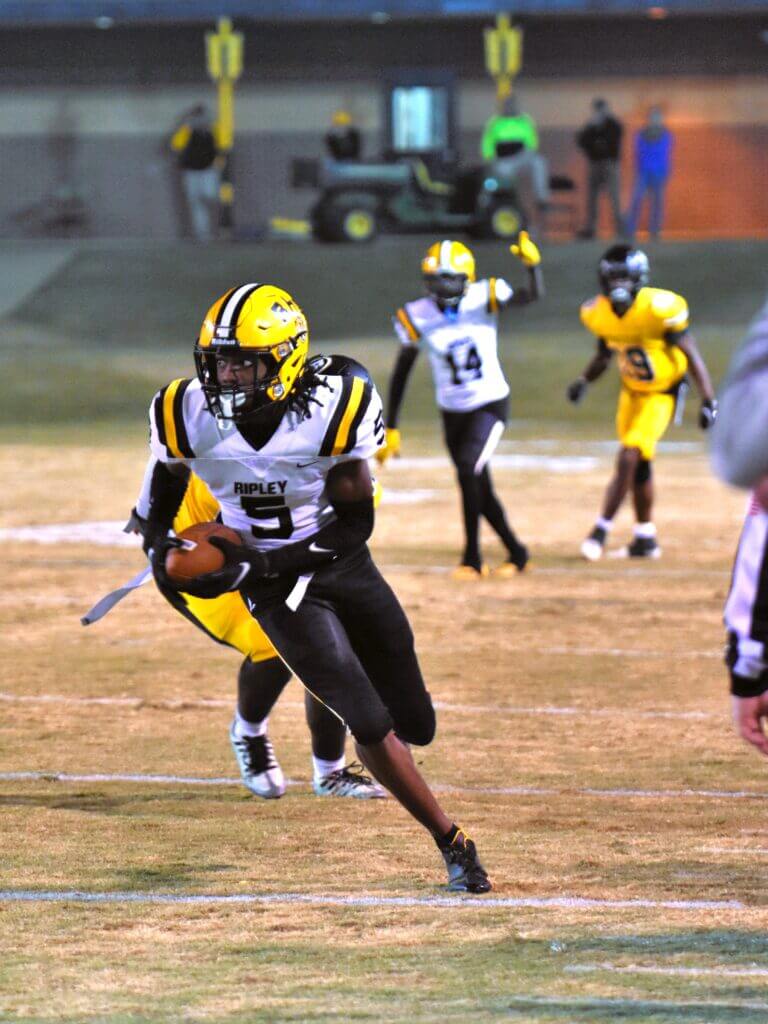 Ripley junior safety Michael Turner helped the cause by stepping in front of two Pontotoc passes for his eighth and ninth interceptions of the season. His first, an acrobatic leap and grab on a Conner Armstrong pass, halted the Warriors' drive deep in Tigers' territory. His final one set Ripley's last-second score prior to halftime.
The Tigers' top Ball Hawk said he just followed his reads on both game-changing plays.
"On the first one, we knew they were gonna run that play and when I saw him bubble out, I just stayed with him. And when he threw it, I just picked it," said Turner. "The second one was just me knowing the receiver's route. They ran that play once before and I broke early the second time to pick it off…. "
With at least one more game to play, Turner is closing in on the all-time Ripley record of 11 interceptions set by former Ripley defensive back talent Stephon "Buck" Johnson.
Playoff positioning
This year's MHSAA Class 4A High School Football Playoffs open with Division 1-4A facing off against Division 2-4A. For the No. 2 Tigers, that sets up a familiar foe as they will host the No. 3-seeded Corinth Warriors (5-5) No. 3 Corinth next Friday night at Tigers Stadium.
The winner of that First-Round matchup will dance to play the winner of No. 1 Louisville and No. 4 Greenwood.