Lady Tigers get road rivalry win over New Albany
Ripley and New Albany both came in to their softball matchup needing a win in 4A action.
The Lady Tigers would come away with a big time 9-3 win on the road.
Both teams put up runs early, with the Lady Tigers getting on the board first thanks to a series of Lady Bulldog errors and their lone extra base hit of the day.
Allyson Christmas reached base on an error to start the game then stole second base and Trea Wallace advanced to first on a dropped third strike, with Christmas moving over to third base.
Kemya McDonald drove Christmas in on a hard hit double to center field and Wallace scored on another New Albany passed ball for a 2-0 Ripley lead.
The Lady Bulldogs would answer in the bottom of the inning.
New Albany put up 3 hits and took advantage of 3 Ripley errors to put up 3 runs in the bottom of the first for a 3-2 lead.
The Lady Tigers went into shutdown mode after that.
Pitcher Kassie McKenzie would pitch a shutout after the first inning, scattering 4 more hits and not allowing an earned run in the contest to take the win in the circle.
Mississippi Sports on Twitter: "Kassie McKenzie gets the K to end the inning. Ripley leads New Albany 6-3 after 4 innings https://t.co/qSERWA0H7Z" / Twitter
Kassie McKenzie gets the K to end the inning. Ripley leads New Albany 6-3 after 4 innings pic.twitter.com/qSERWA0H7Z

— Mississippi Sports (@SocialSportsMs) March 28, 2022
The Lady Tigers got solid defense, particularly in the outfield with center fielder Jada Ellis making a trio of running catches, to go along with an additional 7 runs thanks to 7 New Albany errors.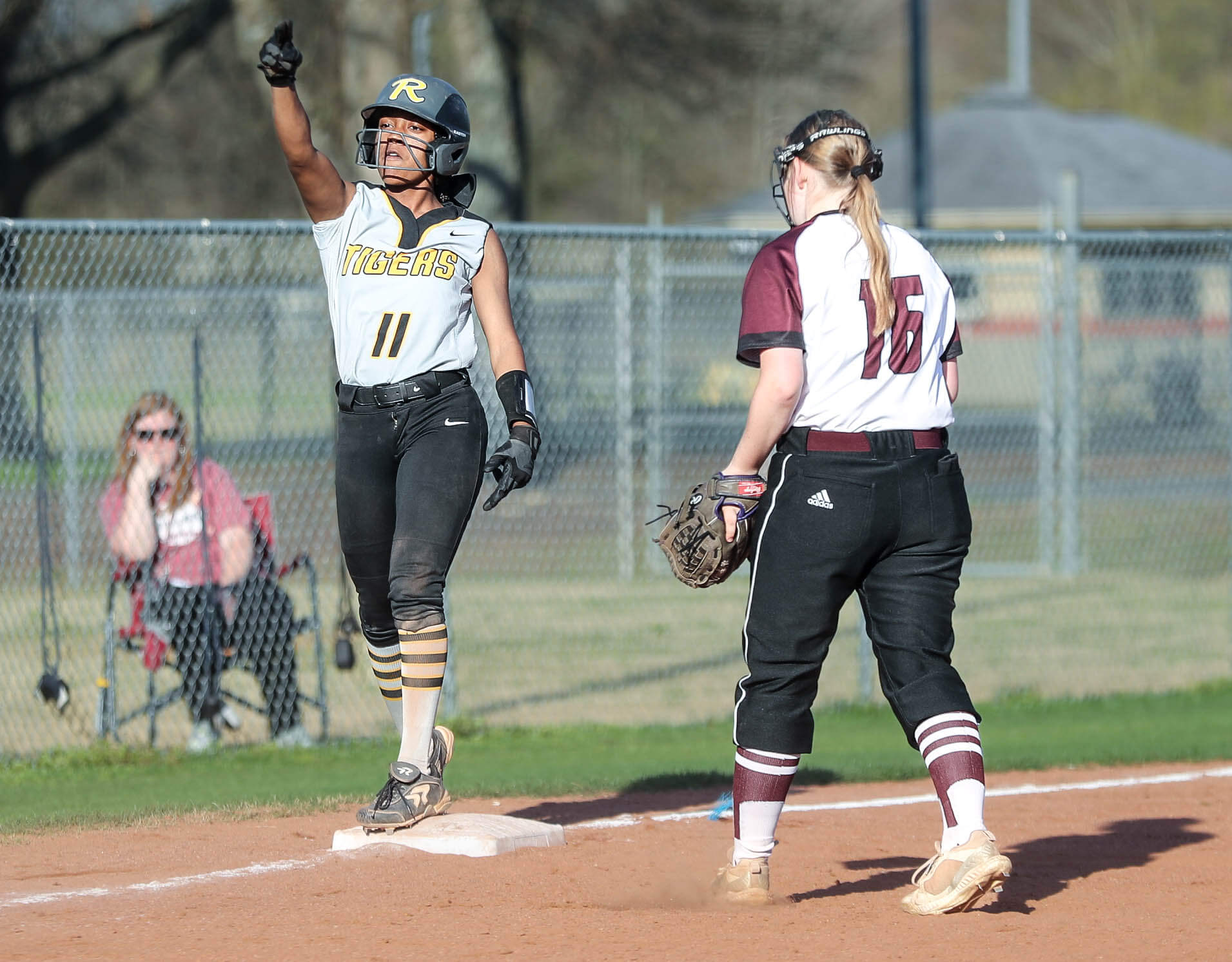 Ellis would add a pair of hits. McDonald would lead with 2 hits and 2 RBI while Christmas scored 3 runs and had 2 stolen bases.
The victory moved the Lady Tigers to 8-8 on the year. They are back in action Tuesday against 4A foe Pontotoc.