Ripley girls & boys down Warriors, remain perfect in league play
RIPLEY–Ripley High School broke out the broom on Tuesday as the girls' and boys' basketball teams posted Region 1-4A wins to remain perfect in league play.

The Lady Tigers won 40-32 over a stout Senatobia Lady Warriors (9-5, 2-1) squad behind a game-high 24 points from Siarra Jackson, who is averaging 26.6 points per game over her last three outings, all wins.

Ripley (9-1, 3-0) led by as much as 29-15, early, in the fourth quarter before Senatobia trimmed the lead to 30-25 on a 10-1 run, capped by a three-point basket by Tiana Abron. The sophomore shooting guard had a team-high 18 points for the visitors.

Jackson responded with a 3-point play and a bucket on consecutive trips to give Ripley a 35-26 lead in the final two minutes.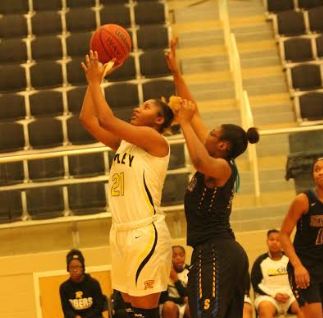 The Ripley Tigers got 20 points from Montrae Mason, 13 from Cam Rucker and nine from Braylon McDonald to upend the Senatobia Warriors 55-41.

Tigers post double-digit win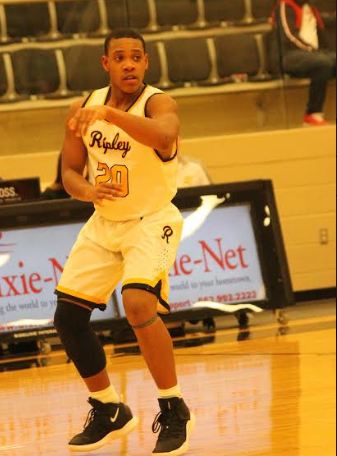 Both teams combined for just nine points in the first quarter. Ripley struggled to find a basket against Senatobia's zone defense, while Senatobia couldn't make anything happen against Ripley's intense man-to-man pressure.

However, Rucker and Mason combined for eight points in the second quarter to help Ripley (10-1, 3-0) enjoy a 22-15 lead at the half. Leading 37-22 to start the fourth quarter, the duo scored 15 consecutive points to keep the Senatobia at bay.

The Warriors (3-10, 0-3) got 12 points from Malik Hunter and 10 from D'Trevious Freeman.

Ripley remains in Region 1-4A play as they travel to Tishomingo County on Thursday, Dec. 20.