Tigers use all three phases to blast Indians in season opener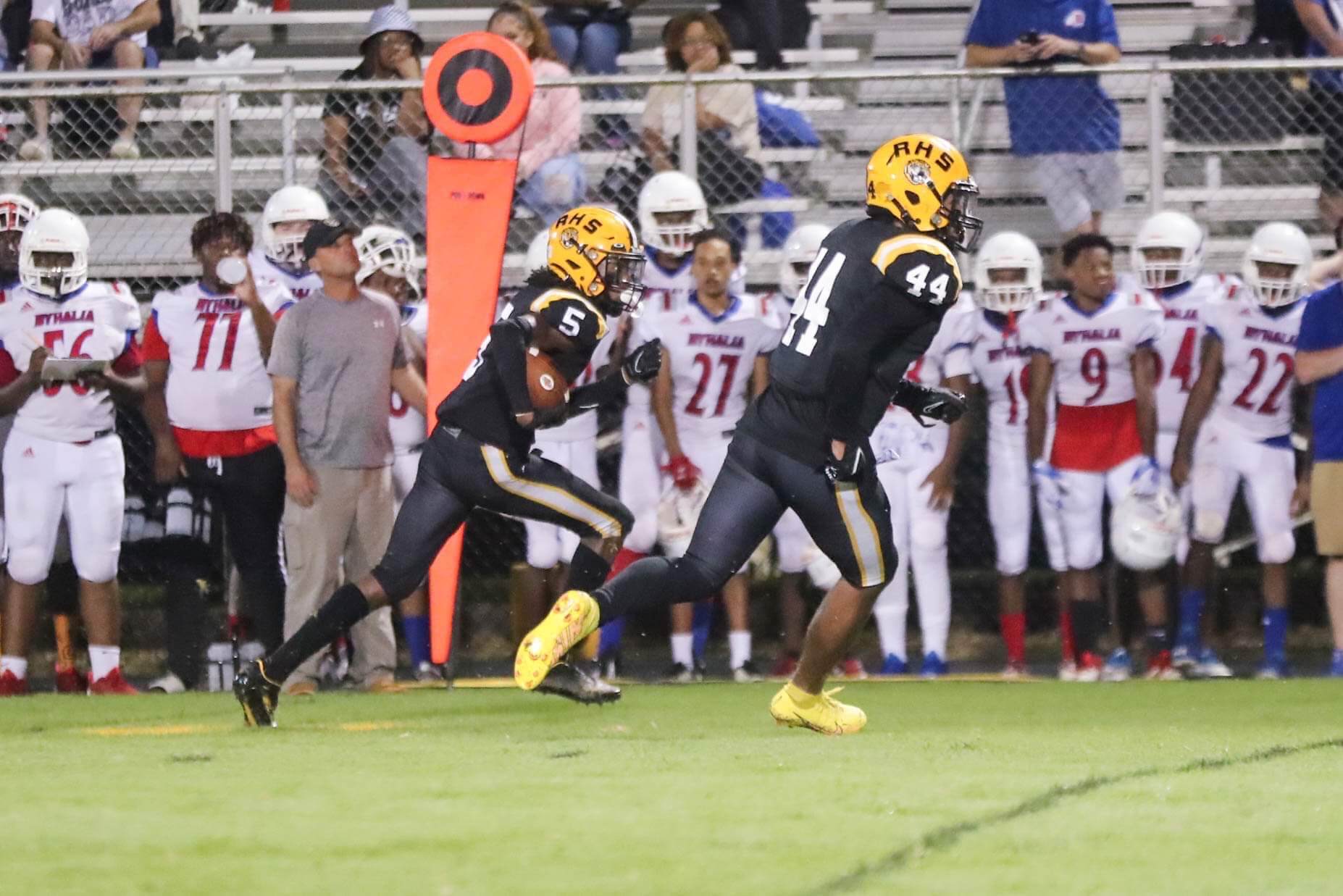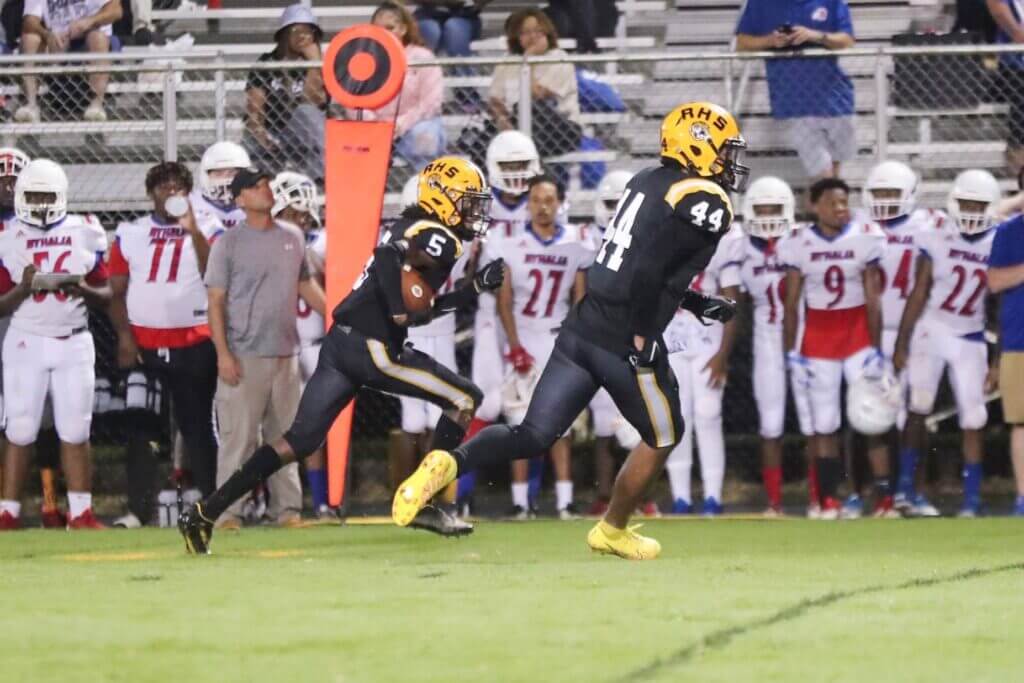 RIPLEY–Last week, the Ripley Tigers dominated No. 2 preseason ranked Itawmaba for two quarters in a preseason jamboree.
This week, the Tigers' opponent was different, but the performance was not.
Ripley kept that domination going in huge way to kick off the regular season, scoring double-digit points in all three phases of the game–offense, defense, and special teams–to absolutely trounce visiting Byhalia 66-0.
A nasty Ripley defense forced seven Byhalia turnovers, scoring three times on a pair of fumble recoveries in the end zone by A'Quan Mcdonald, while RCTV 19 Player of the Game Michal Turner got in on the fun with a 30-yard pick-six for more points. McDonald's two fumble recoveries for a touchdown is a Ripley record.
The Ripley offense took advantage of every short field situation with four scores on the ground, including a pair of TD runs by Demarion Williams and one through the air, a Ty Long 21-yard TD pass to Cooper Davis.
Not to be outdone, the Tigers' special teams got a 60-yard punt return from C.J. Martin and junior kicker Freddy Lopez had a record-setting night. His 32-yard field goal and nine extra points combined for a school-record of 12 total points by a kicker.
Lopez is now Ripley's all-time leader in extra points made in a row with 32. The Tiger's 52-0 halftime lead was three points shy of tying a record for most points, while the 66 total points were seven shy of another.
Ripley (1-0) will hit the road in Week 2 as they travel Holly Springs.