Lady Panther Fastpitch full of youth, talent
PINE GROVE–The Pine Grove Lady Panthers are one of eight playoff teams still alive for a state fastpitch title. And to keep that hope alive, they'll have to get past the East Webster Wolverines in a best-of-three series.
Earlier this week, TippahSports.com talked with six-year head coach Justin Jordan about what makes up this talented young team.
The foundation of any good fastpitch softball team starts up in the middle of the defensive alignment–pitcher, catcher and shortstop. Pine Grove has three solid athletes at each position.
Command center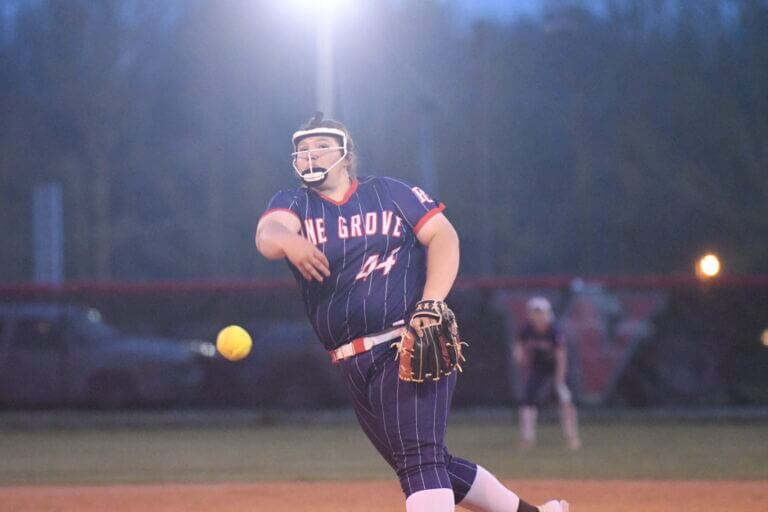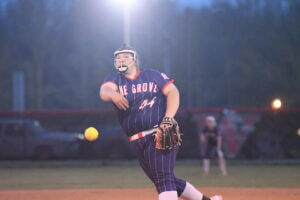 Sophomore Lizzie Meeks has commanded the circle all season, compiling a 21-5 record. The righthander has been stingy with the hits, as opposing teams are batting just .198 against her. She's struck out 117 batters and sports a 1.76 ERA.
"She knows she controls the game as far as pitching-wise goes," said Jordan. "She's focused in from the first pitch to the last pitch."
Meeks also doesn't mind helping her cause at the plate. The four-hole hitter had two hits, including a double and four RBIs in their Game 1 win over Myrtle in Round Two. On the season, she's batting .421 with 24 runs batted in.
"She brings the intensity," said Jordan. "She wants to win probably more than anybody else on the team, and she brings that leadership you need on the field. She'll look at someone and say 'We've got this…You may not have got it this play, but the next play you will.
Coach on the field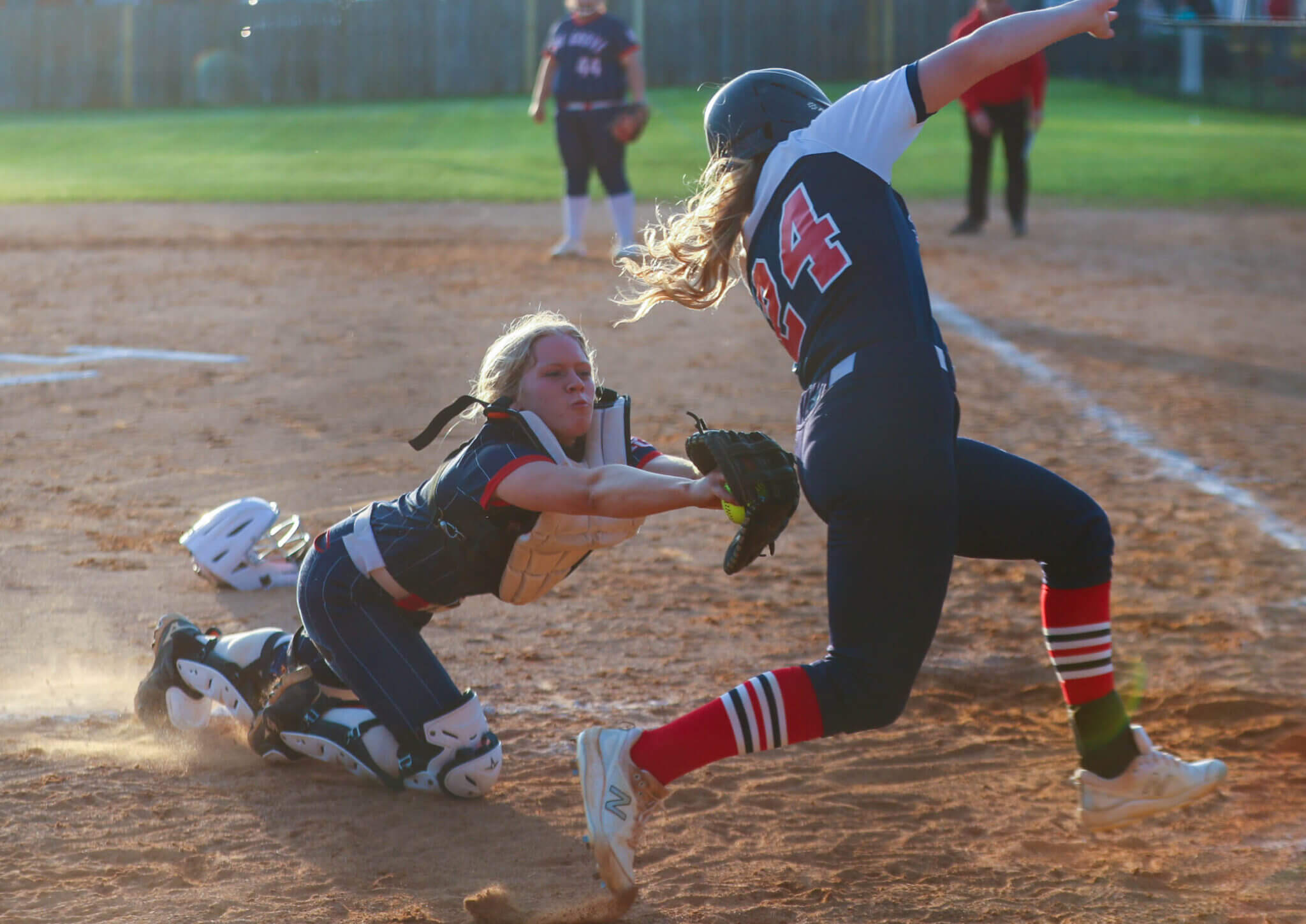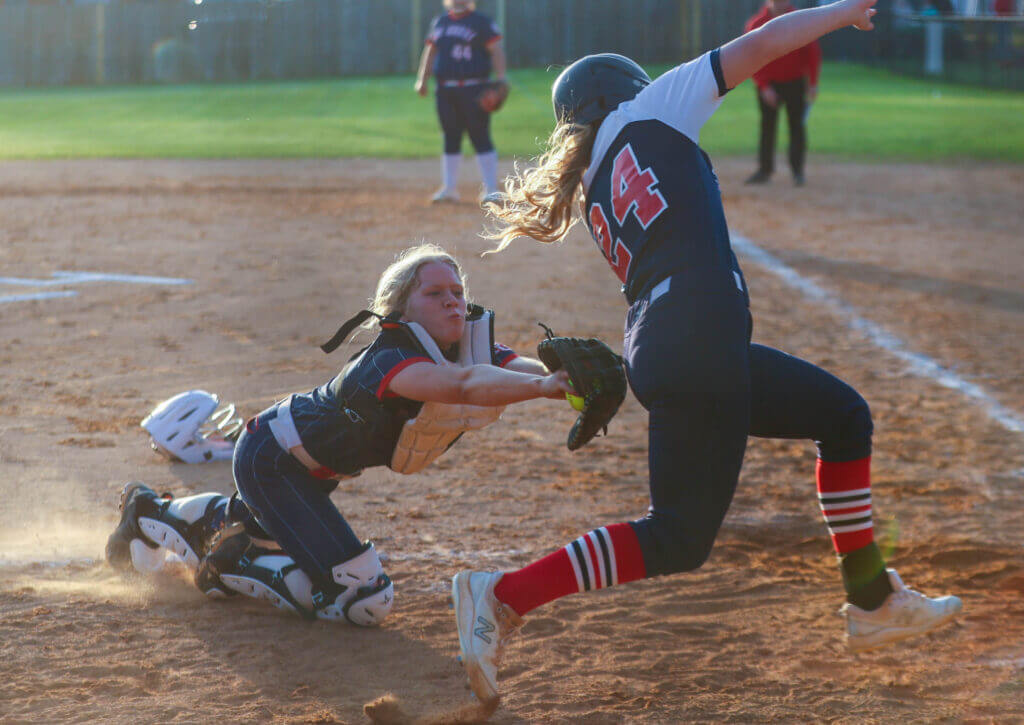 Junior catcher Ellie Fryar has stat numbers that match all of the top players in the state, regardless of class. Fryar leads the Lady Panthers in batting with a .505 average, 47 hits and 44 runs scored. She has 21 RBIs on the season with a pair of home runs. The ICC Fastpitch softball commit has made just two errors behind the plate, good enough for a .985 fielding percentage.
Jordan said the 5-foot-3 ball of fire is basically a coach on the field. And Fryar has come up clutch every single time the opportunity presented itself.
Jordan talked about one of those moments: "We had two on with no outs against Myrtle. Ellie came to the plate and looked at me from the box. You could kind of tell what she was thinking. She's got a ton of IQ. She put down a bunt and got an infield hit to load the bases."
Lizzie (Meeks) followed her in the order and hit a key double to tie the game. Pine Grove never trailed again in the series.
"That's just Ellie. She's the best hitter on our team and the best player for that matter. Everyone wants to hit the ball and some people don't like bunting, but when you got the best player on the field and they want to do that, then you just know it's going to work out.
"She's been clutch ever since she stepped on that field in seventh grade. She's just tough and she wants everything to be perfect. She wants to succeed every time. And even when she doesn't, she gets mad, but she doesn't dwell on it. She wants to get right back up there and come through."
The Sparkplug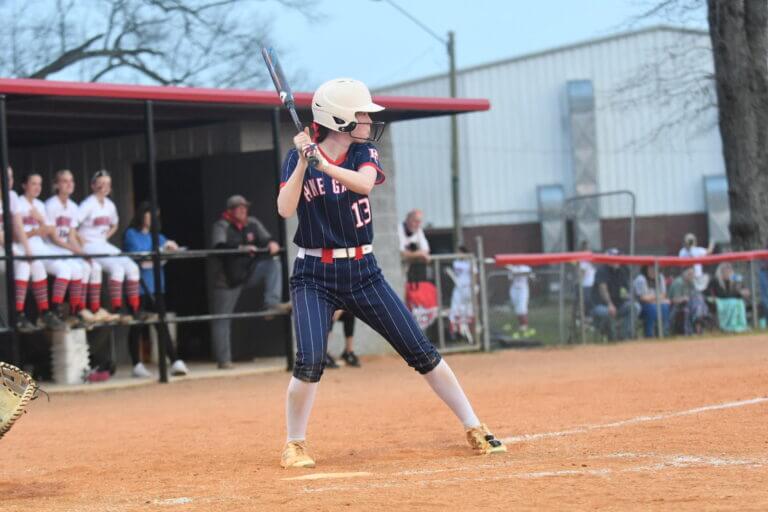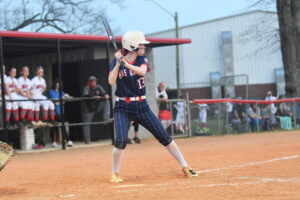 The responsibilities of the key position of shortstop belong to Madison Foster. Jordan says he can rely on her to make a play on the field and keep the morale up in the dugout.
"She brings the energy every time. She's a spark plug," said Jordan. "Constantly talking. Constantly having fun. She keeps everyone laughing and on top of that, she's a heck of a player. If there's one ball hit on the infield, I want it to go to her. If we get every ball to go through her hands we're going to be in good shape."
The Veterans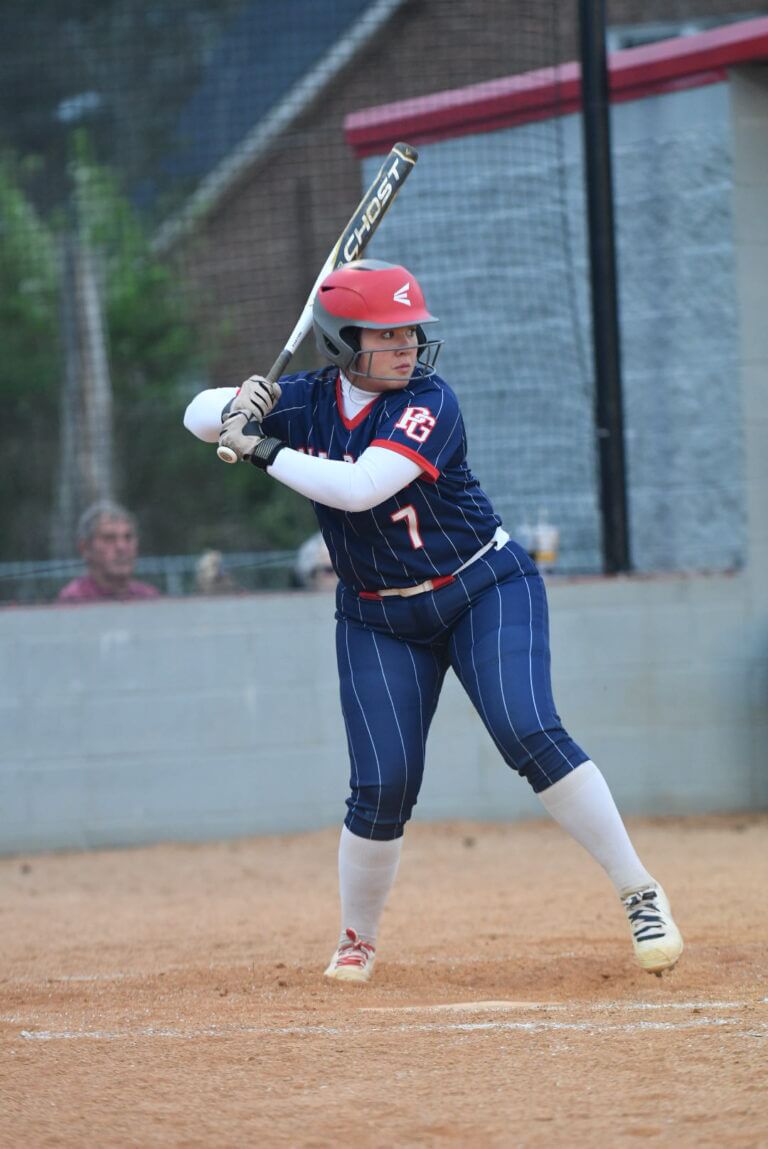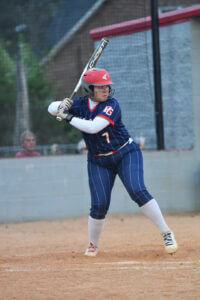 Pine Grove has just two seniors on the team. Hailey Keeton holds it down at first base, while Baleigh Bridges is at second. The duo keeps the roster focused on the bigger picture of each ballgame.
"Hailey and Baleigh bring the stability, " Jordan said. "They keep everybody in check and focused on more than just a moment or an error, for instance. They know it's more than just the error. It's s about getting back mentally."
Keeton has also been key at the plate, batting .364 with a team-high 34 runs batted in.
Maddie Hall is at the hot corner of third base. "She brings experience. Maddie has come into her own this year as far as knowing the game mentally. Her IQ has grown tons." said Jordan.
Carly Greer is your right fielder. "She's probably the unsung hero of this group. She's always had the IQ, But this year she's probably the most improved player on the team. She has such a good approach at the play. She gets on whether it's a hit an error or walk. She just gets on base."
Jordan said left fielder Lexi Beard could be probably be fighting for that same spot of most improved. "She's just an athlete? She bats ninth, but she could have very easily be the number one and number two. That's huge with the games that separate us by one run or two runs."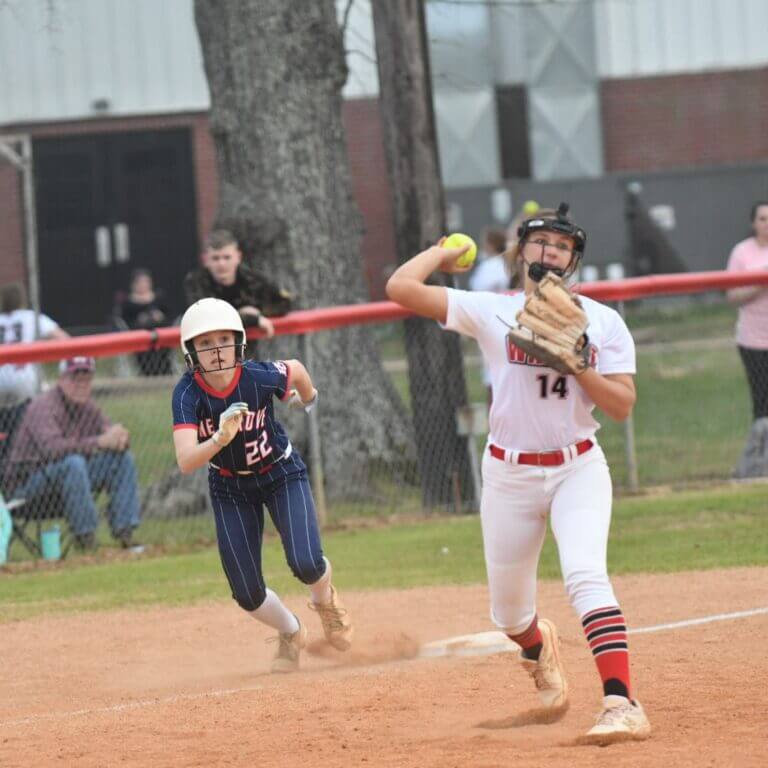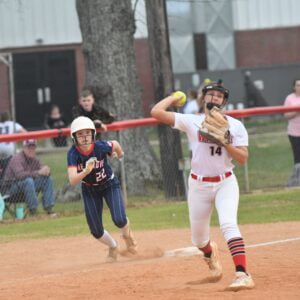 Home run leader
Jazzie Smithey is the captain of the outfield and covers center. She also leads the team with four home runs and is third on the team with 26 RBIs.
"She smokes that ball," said Jordan. "Even if she hits it on the ground, more often than not she's going to be safe. And that's an extra base runner."
Jordan said this is a special group that he hopes can keep playing together a little while longer this season.
"It's a fun group of girls. They love winning and they hate losing probably more than they love winning,' said Jordan. "And this is probably the closest-knit group that I've ever coached. They hang out together and they do everything together. When you come on the field it's no different. They just love having fun with a group of people that they love. It's always fun to coach kids like that."