SENIOR MOMENTS: Graves, Scott send Tigers into playoffs on a high note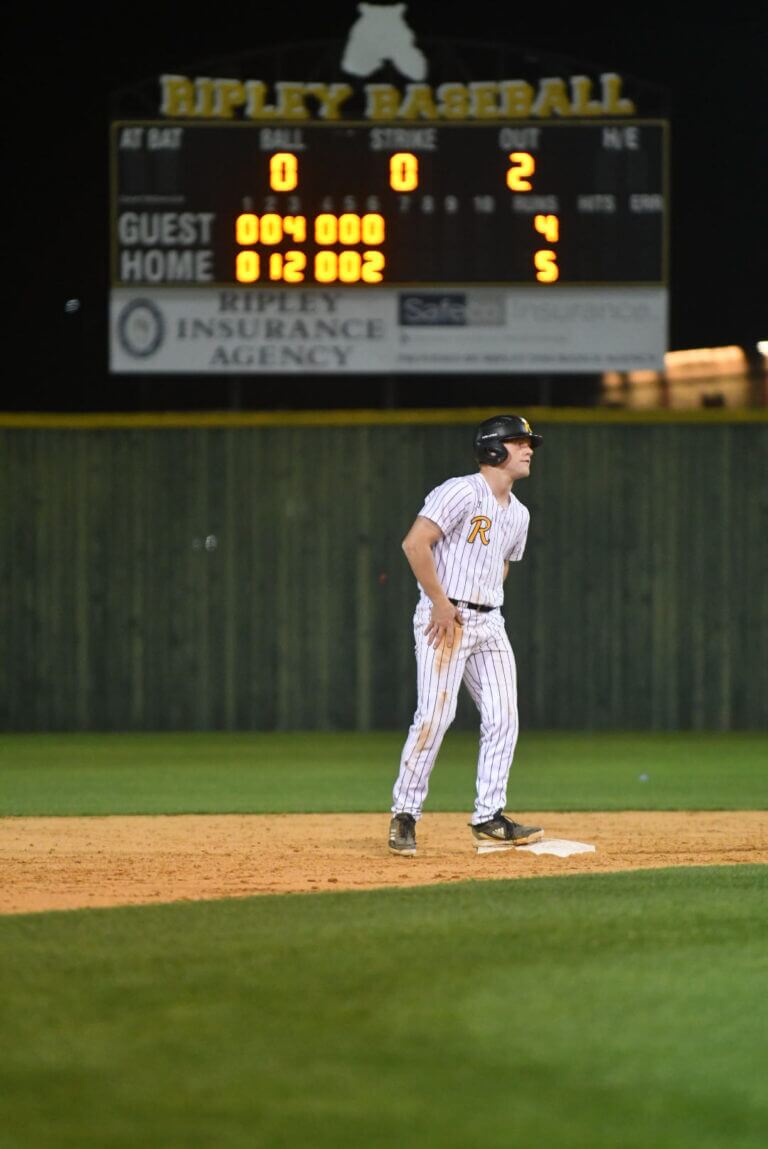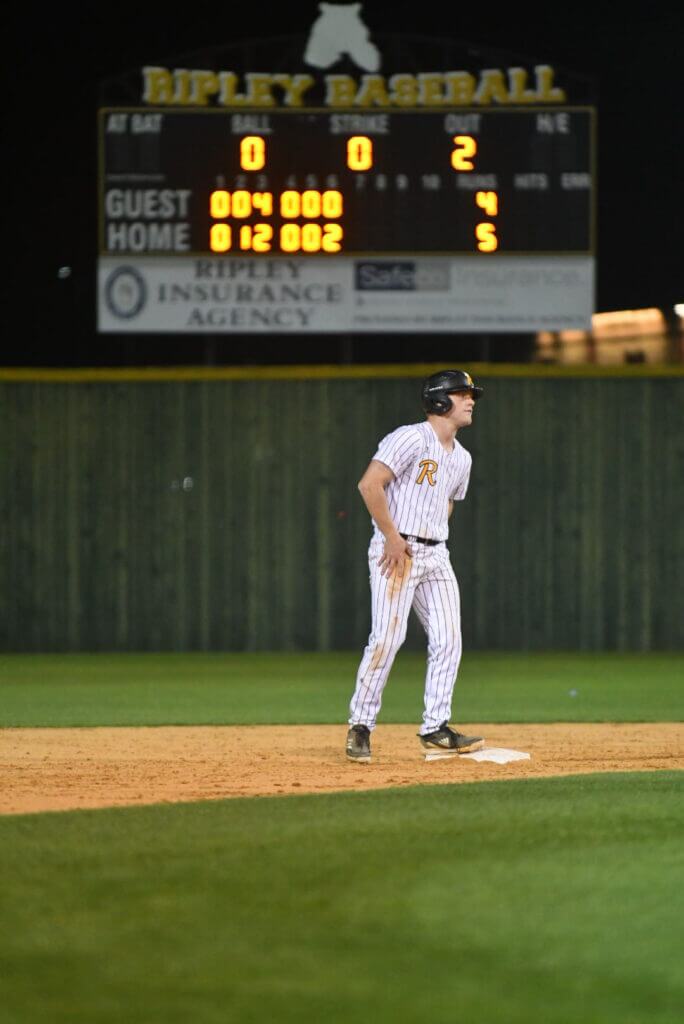 RIPLEY– A Senior Night filled with some game-winning senior moments. That was the case in the Ripley Tigers' final regular-season baseball game on Tuesday.
Senior center fielder Conner Graves supplied the needed offense for a comeback 5-4 victory over Center Hill.
Ripley trailed by a run, 4-3, with two on and two out in the bottom of the sixth inning. Down in the count, Graves connected on a fastball, sending a line drive to the right-field gap that rolled all the way to the fence. The laser beam shot pushed the tieing and go-ahead run across the plate.
Graves talked about fighting back, with one strike left, to win the quality at-bat for Ripley.
"First two swings I felt my foot not getting down in time. I heard Coach Reno tell me–during the 2-2 count–to get my foot down earlier," he said. "I did that, saw a good pitch to hit, and put a barrel to it."
Ripley coach Joel Gafford had nothing but praise for Graves, who after some early struggles, delivered when the Tigers needed it the most.
"Graves didn't have a hit for about the first month and a half of the season. He would come early and hit. He would stay late and hit. He was frustrated and about to give up on himself. But the last month or so, he's been absolutely on fire…hitting everything. Even when he gets out, he's barrelling it up. Hard work has paid off for him."
Closing the door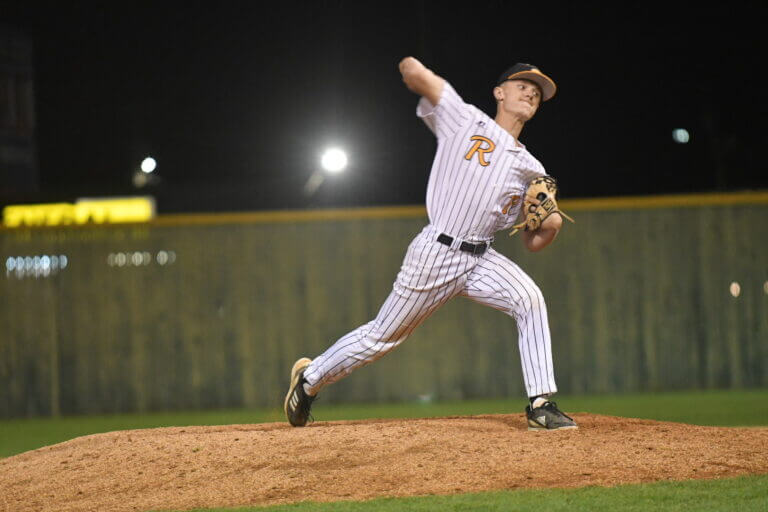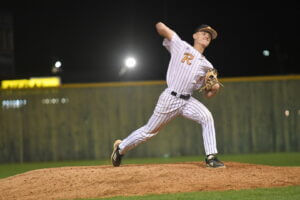 Another senior, right-hand pitcher Reed Scott, shut the door on the Mustangs in the top of the seventh. He got into trouble to start the inning, issuing a pair of walks that put the tying run at second.
But Scott settled down and induced a pair of groundouts. Then the senior left that tying run at second base by striking out the final batter of the night.
Reed said getting that last out in his final regular-season game for the Tigers is something he will never forget.
"It's a surreal moment," said Scott. "I hadn't pitched very much (this year). Getting in that situation and being able to get that last out was awesome."
New season
The Tigers ended the regular season at 17-8 overall. Their 8-2 Div. 2-4A record makes them a No. 1 seed as they turn their attention to the MHSAA High School Baseball Playoffs.
Ripley will host No. 4 seed Itawamba AHS out of Div. 1-4A in Round One. The Indians are coached by former Ripley coach Steve Kerr.
Scott said he's excited about making one final postseason run. And the focus is on surviving and advancing by any way possible.
"I'm looking forward to a deep run. A win is a win at this point, ugly or pretty," said Scott. "Coach Gafford preaches about "getting wins, ugly or pretty." It's all the same at this point."
Friday's 6 p.m. home date for Game 1 in the best-of-three series will begin Ripley's 10th playoff appearance in 12 seasons under head coach Joel Gafford.
He said this squad may not be littered with the amount of experienced talent as in previous years, but their drive to win matches the grittiness his playoffs teams have always shown.
Gafford credited the players, their parents and filling a schedule with top-tier non-district opponents for this year's regular-season success 
"This speaks a lot about our kids and it speaks a lot about their parents for allowing us to coach them hard and push them," Gafford said. "Our non-division schedule was really hard at the beginning of the year. It was really hard. But both groups, the kids and parents stayed behind us. In some other places, some might have jumped ship. But the kids just kept playing."