Backs against the wall: Wildcats travel to Potts Camp in must-win situation for playoffs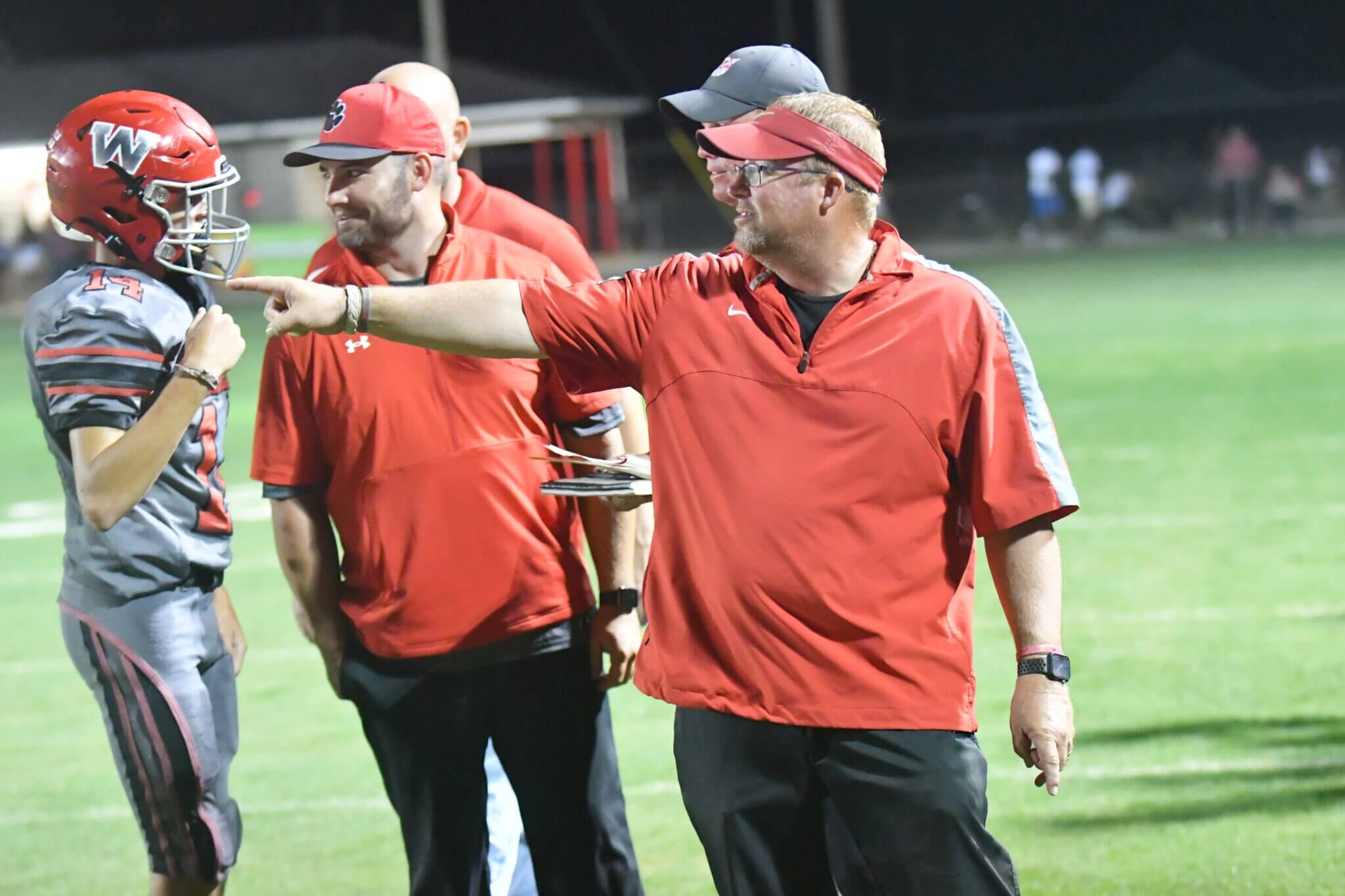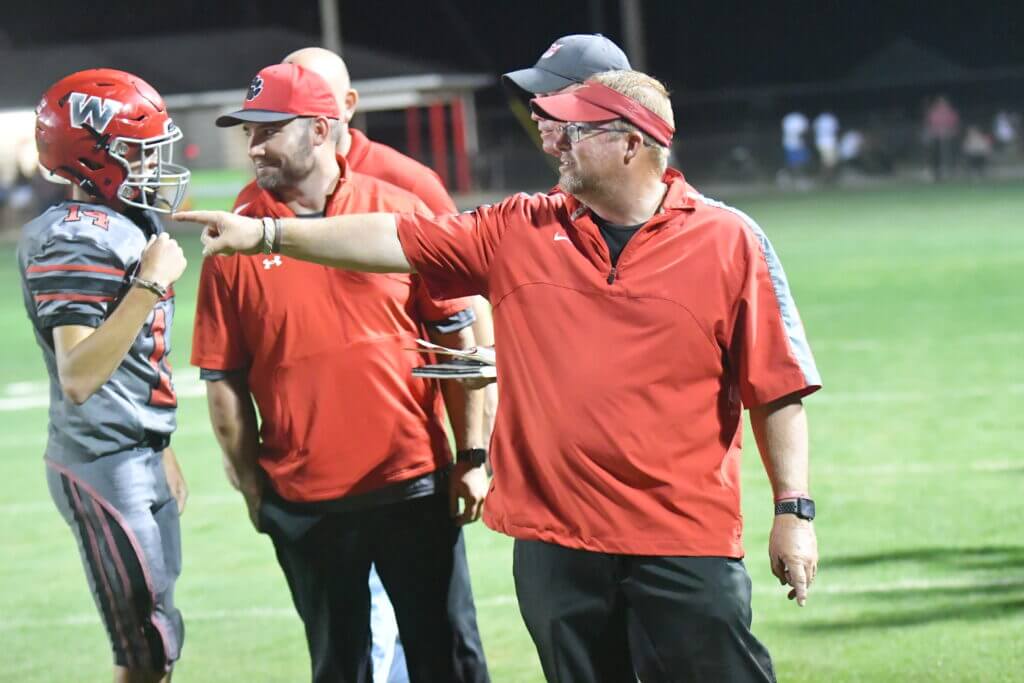 If you can't make it to Potts Camp tonight, you can watch all of the Walnut football action live here: https://www.youtube.com/c/MississippiSportsGroup
POTTS CAMP–The official start of The 2022 MHSAA High School Football Playoffs don't officially start until next Friday. But they unofficially started for the Walnut Wildcats last week. Walnut opened the season with three straight victories, but unfortunately, they followed that winning streak with a five-game losing streak that included starting the Div. 1-2A slate with three losses. 
Those setbacks put the Wildcats in a win-or-stay-home scenario, starting last week against Myrtle. And they answered the call with a 35-0 win behind four touchdowns from sophomore running back Kemarrion Gray. A week earlier, Walnut lost a heartbreaker to Belmont in the final 17 seconds.  But Meeks saw signs that his group was getting up off the map of the previous four weeks. 
"It was huge," said Meeks of the victory over Myrtle.  "We played great against Belmont, but when you have five or six turnovers, you can't win. But we saw a different team that night. And were able to carry it over into the next week (against Myrtle)."
Fast forwarding to tonight's regular-season finale, Walnut (4-5, 1-3) hits the road to face the Potts Camp Cardinals (4-5, 1-3), who are in the same situation as the Wildcats in trying to make the postseason. The winner gets in as a No. 4-seed and will travel to face No. 1 Eupora out of Div. 2-2A, next week.
"Our backs are against the wall one more time. We've got to win tonight or tomorrow we come back to school and put the equipment up, and that's a horrible thing to think about but that's what we're up against, said Meeks.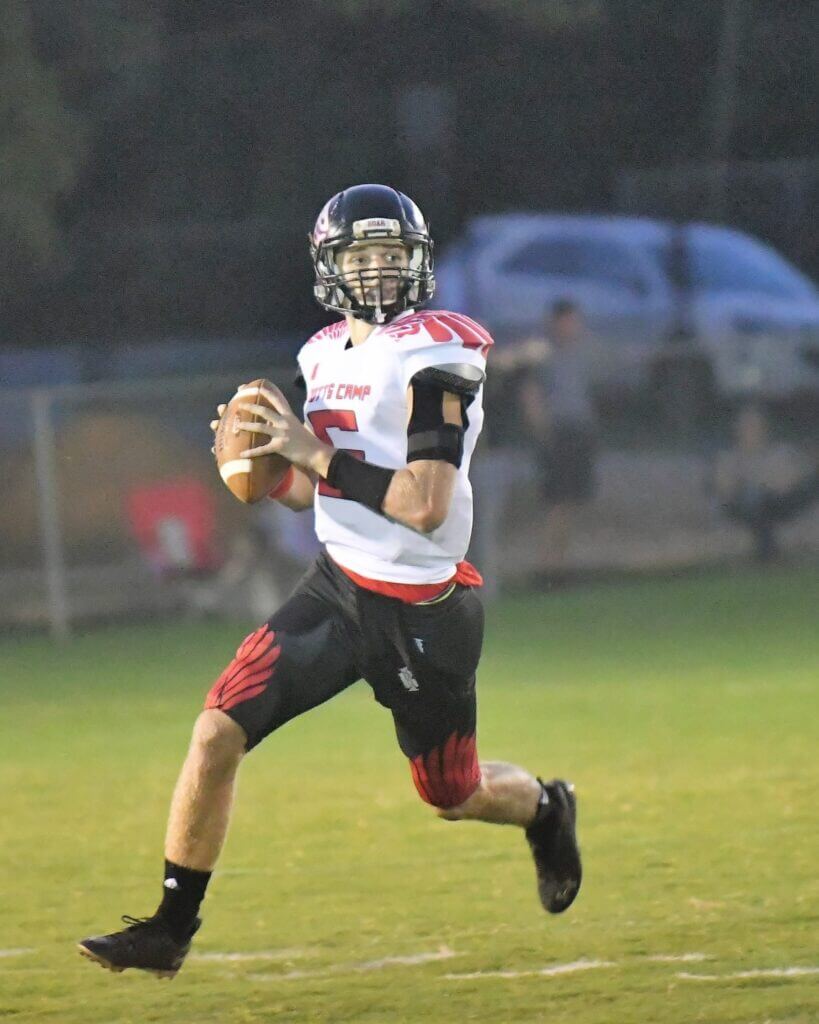 Quarterback containment 
And Meeks expects Potts Camp to fight just as hard as his players in putting off turning in their helmets and shoulder pads for at least one more week. And one of those players will get a lot of attention from the Wildcats' defensive unit in signal-caller Peyton Aldridge. 
The long, lanky, 6-1 senior is a dual-threat quarterback who does most of his damage on the ground. He has a team-high 808 yards rushing and 13 scores. He's averaging 89 yards per game and has four games of 100 yards or more. But Aldridge is also a suitable passer with 68 completions for 955 yards, five touchdowns, and 11 interceptions. He was responsible for three scores–two rushing–in a season-opening 28-22 win at Falkner. 
"The quarterback is extremely mobile…and to me, he's their best player," said Meeks. "Gonna have to cover and contain him. And keep him from scrambling around or just taking off and running. That's the task at hand tonight. We have to stop their quarterback."
Aldridge started the season rushing for a pair of touchdowns and passing for another in a 28-22 win at Falkner.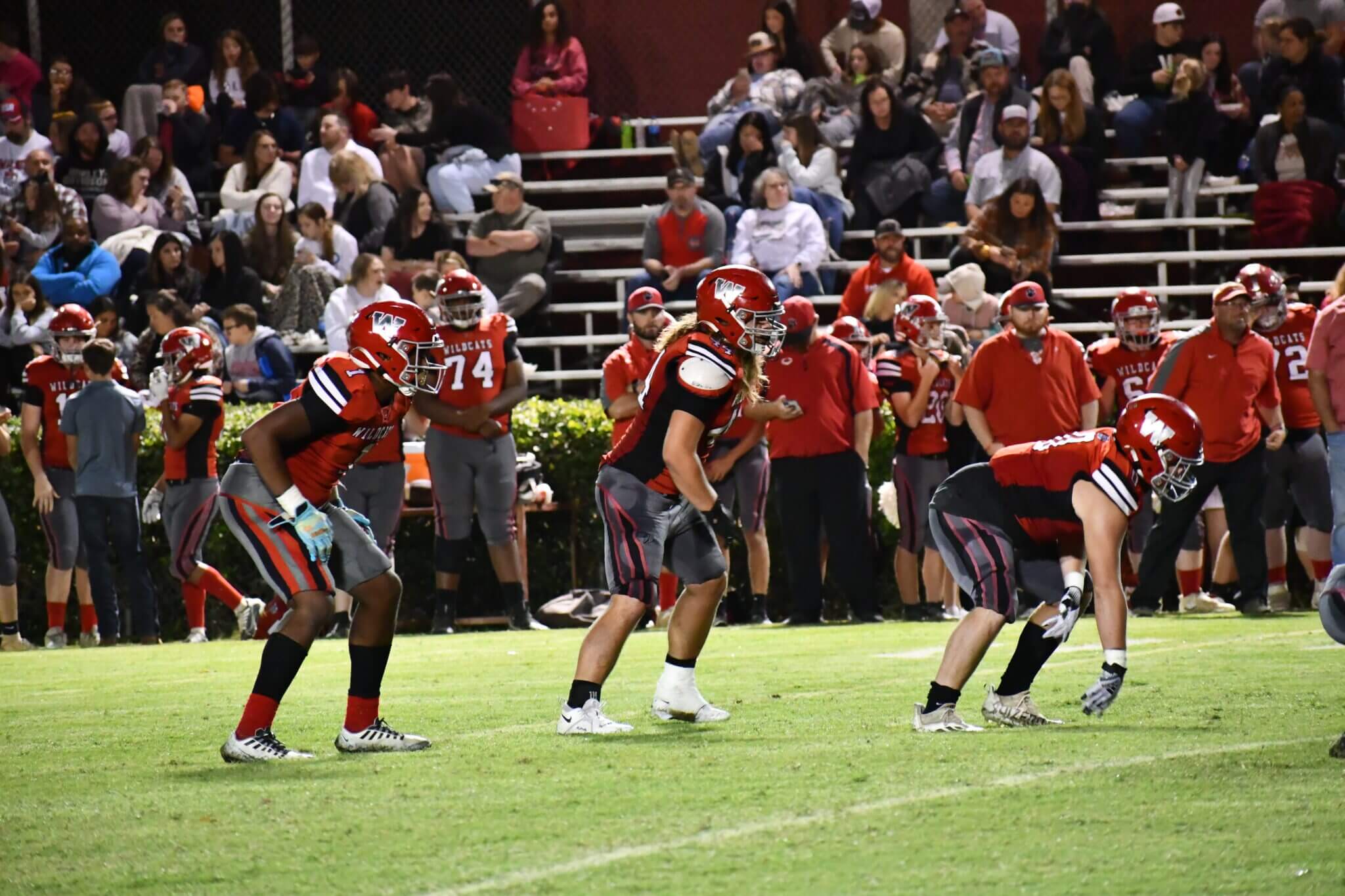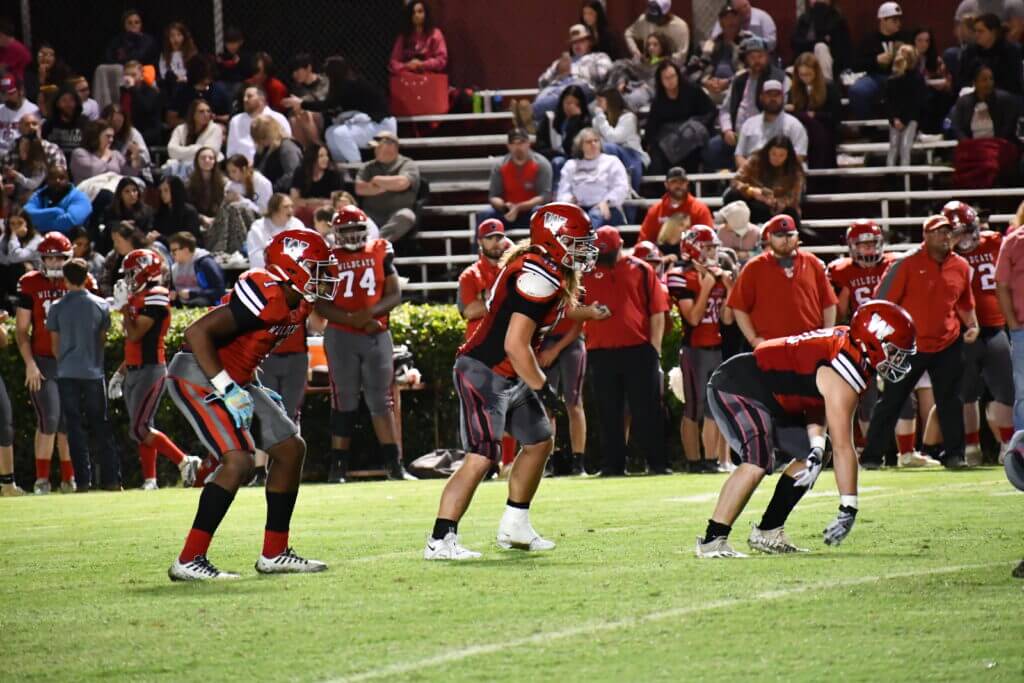 Stick to the script 
If the Wildcats want to make the playoffs after missing them for the first time in 11 years, last season, they'll need to handle the aforementioned task on defense, but they'll also need to produce offensively as they've done the past two weeks.
After averaging just 14.5 points in four games, Walnut scored 26 in the loss to Belmont. They followed that with a 35-point effort at Myrtle, where the four-headed rushing attack of Gray, C.J. Adams, Ziler Clifton, and Cayden Armstong totaled 191 yards and four scores. Quarterback Drew Jackson completed 13 passes for 118 yards and tossed a touchdown pass.
Before the season started, Meeks talked about making the playoffs this season was extremely high on the list of team goals. They have a chance to mark that off the list and he reiterated that would mean a lot to him, his coaches, and his players, especially his seniors.
"It'd be huge…these kids want it so bad," Meeks said. "These seniors who have given so much to the program want that opportunity. Great week of practice. Extremely focused. Hopefully, they carry that over into the game tonight. It'd mean the world to me, and I know it would mean even more to them."
If you can't make it to Potts Camp tonight, you can watch all of the Walnut football action live here: https://www.youtube.com/c/MississippiSportsGroup