Baseball Roundup: Wildcats win pair of district games on the week, 5th straight overall
Our Friday baseball roundup for games played through Thursday, March 31st.
Walnut
The Wildcats got three wins on the week, including a pair of crucial district wins to keep their playoff hopes alive. Overall, Walnut has won 5 straight contests.
They got their win streak started when then defeated Houlka 14-4 led by Gatlin Brownlee with four RBI on three hits. Brownlee also took the win on the mound. Walnut then defeated Jumpertown 12-3 with Dylan Mayo picking up a complete game victory on the mound. Mayo and Eli Akins each contributed a trio of RBI.
On Monday, Walnut got another shot at Jumpertown and again came away with a big win, 10-0. Jack Leak took the win on the mound striking out 6 batters in four innings while allowing just four hits.
The Cats got back in to district play on Tuesday, taking a 3-1 lead early and holding on for a 10-9 victory. The Wildcats led 6-4 heading to the bottom of the 6th inning but added four crucial runs in the frame thanks to a series of errors by New Site. With a 10-4 lead heading to the 7th inning, the Royals mounted a comeback and started the inning with a trio of singles followed by three walks, a hit by pitch and an error to cut the lead to 10-9. Eli Akins came in to record the final two outs and preserve the win. Owen Hopper took the win on the mound with Akins getting the save. Akins led at the plate with a pair of RBI on a pair of hits. Cole Devore and Adrian Palmer added doubles for the only two extra base hits.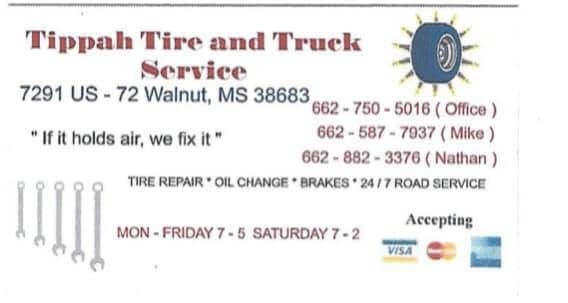 On Thursday, the Wildcats again took on district foe New Site and again found themselves in a dog fight. With the score tied 1-1 heading to the sixth inning, the WIldcat run coming on an Eli Akins first inning homer, Walnut got back to back doubles to lead off the inning from Owen Hopper and Drew Jackson before an intentional walk was issued to Eli Akins. Dylan Mayo dropped a bunt for a single which scored Hopper and Jackson after an error on the play. Palmer then singled to score Akins, giving the Wildcats a 4-1 lead.
Akins took care of the rest on the mound, pitching a perfect pair of innings to close the game out, including striking out the final three batters on just twelve pitches. He would finish with 15 strikeouts against three hits taking the complete game victory.
The win streak has moved the Wildcats to 9-9 on the year. Walnut is back in action Saturday at West Union.