HIGH SCHOOL FOOTBALL: Despite lopsided score, Tigers show fight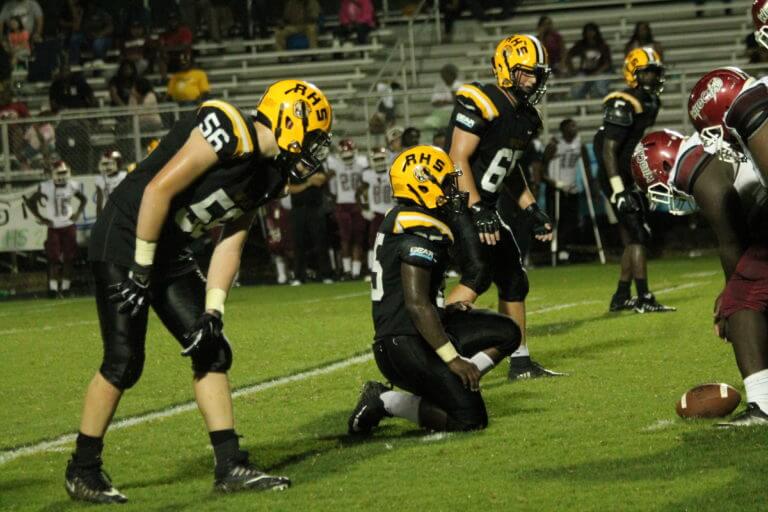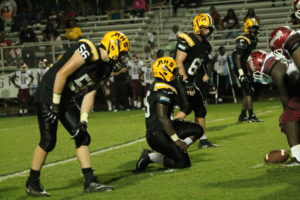 RIPLEY–There wasn't much to cheer about in Ripley's 55-7 loss to Louisville on Friday. But Ripley coach Sam Hathorn did like the way his team continued to fight in the second half, facing a 49-0 hole.
"I just challenged our kids to fight and do their job, whatever your job is, no matter what the score," said Hathorn. "And we tell them that all the time. No matter what the score is, from start to finish, whether we are playing Louisville or we're playing somebody who's not as talented and the game swings our way like that, just do your job the best you can."
Ripley aided the Wildcats' effort in the first half by committing five turnovers,two of which were returned for scores. But Ripley managed to put together a positive drive in the third quarter. Following a 63-yard catch-and-run by Jamal Brooks, the junior running back capped the short drive with a 1-yard scoring plunge at the 7:32 mark.
Now the Tigers will turn their attention to a bye week. They return to the field on Friday, Sept. 21, a home date with Pontotoc. Hathorn said this week will be about looking back over their first four games and making adjustments.
"We'll fine tune what we have already done, as well as try to put some new stuff in, maybe another package or two," added Hathorn. "But just making sure we are doing the right thing. We'll go back reevaluate what we've done the first four games."
Loaded Louisville
Louisville (3-1), loaded with talented players such as Mississippi State commit, Charles Moore, a 6-4, 270 pound defensive tackle and Ashanti Cistrunk an outside linebacker committed to Ole Miss, wasted little time to get the scoring started.
Wildcats quarterback Dre Shumaker sprinted 56 yards for a score on their second play from scrimmage. Following a punt, they added four more touchdowns, including a 31-yard pick-6 from Cistrunk, to lead 35-0 after one quarter.
What's Next:
Following a bye week, the Tigers will host the Pontotoc Warriors. Ripley took a 31-0 loss on the road to the Warriors in 2017.