Tough night for Tigers in season opener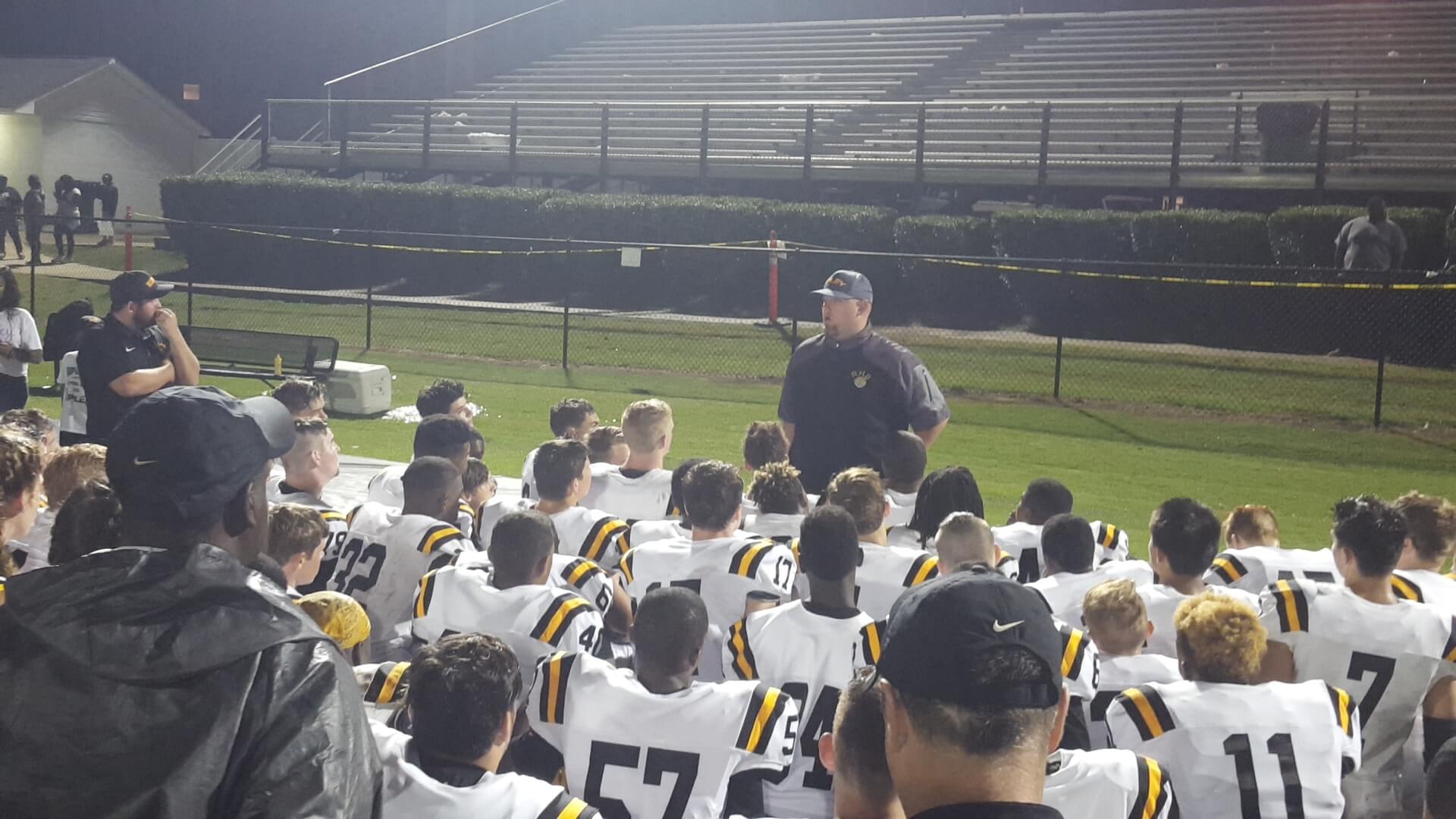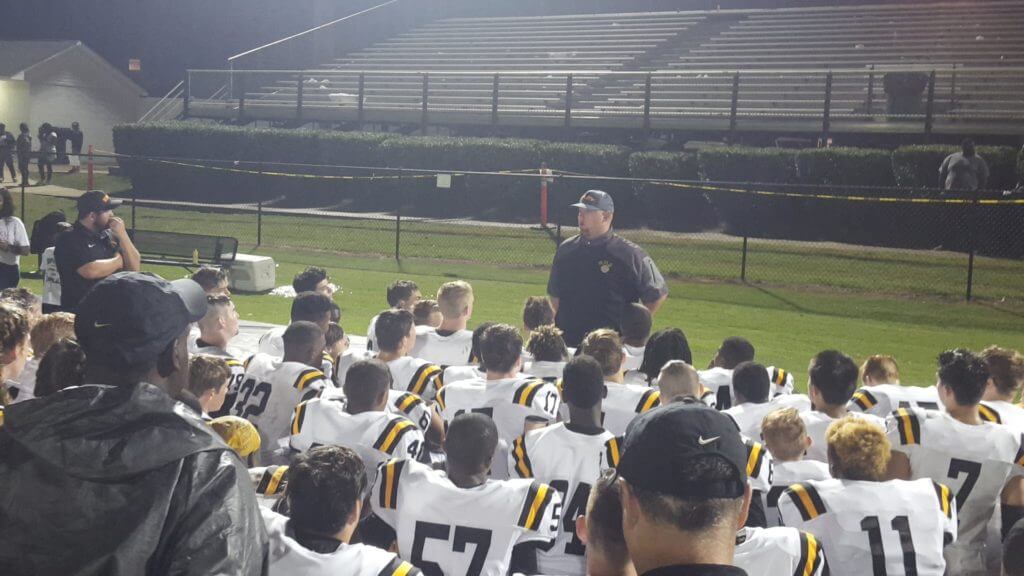 RIPLEY–To say it was a bad season opener for the Ripley Tigers on Friday would be an understatement.
The Tigers suffered through a lightning delay, driving rain and a nearly 300-yard, three-touchdown night from Itawamba junior running back Ike Chandler in a 35-7 loss to the Indians at Tigers Stadium.
Ripley also committed five turnovers and mustered just over 100 yards of total offense in the setback. They had just 71 yards in a first half that included a 30-minute weather delay with 6:31 remaining in the first quarter.
With Ripley in business at the Indian's 44-yard line, following Chandler's first score to cap a 6-play, 96-yard drive, the game was halted, by rule, after a lighting strike occurred within a few miles of the stadium. Ripley coach Sam Hathorn said he felt good about that drive, but the interruption wasn't a big factor. Itawamba just made plays.
"Felt like we had figured out how they were lined up and had a good scheme going into that drive, but you could what-if all day," said Hathorn, now in this second season at Ripley. "When it comes down to it, play-makers got to make plays.
"The guys that they depend on to make plays broke tackles and made plays and our guys just couldn't get that done. I felt like they played a little tougher than we did. I just told our guys it was a gut check and we have to figure out who we want to be. Do we want to be a team that cowers down when we get hit in the mouth or faced with adversity? Or are we going to be a team that fights back?"
Hathorn did see some promise in the way his team ran the ball in the second half. Jamal Brooks had the Tigers' longest gain of the night, a 36-yard run in the third quarter. He also scored the Tigers' lone touchdown, an 11-yard run in the fourth.
Mailman
Itawamba coach Clint Hoots said the rain caused him to alter his game plan and just keep the ball in the hands of Chandler, who had racked up 215 yards by halftime. His 69-yard run in the second quarter put the Tigers in a 21-0 hole.
"He's a great player, said Hoots. "Tonight, we came in with a game plan and got it rolling, and then that rain started. You had to kind of scrap it then and go to what we could depend on. Our offensive line–we got five seniors up there–and Chandler at tailback. We just handed him the mail and let him go get what he could get."
What's Next?
The Tigers will hit the road in Week 2, traveling to Kossuth (1-0) for their home opener. The Aggies outlasted Independence for a 32-28 road win in Week 1. Ripley defeated the Aggies 31-7 in 2017 for Hathorn's first head-coaching victory.