Eagles fly high in Joe Bowl win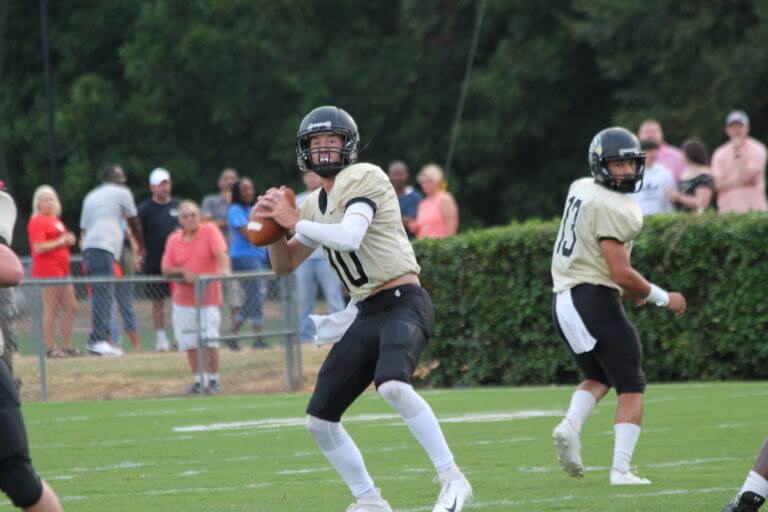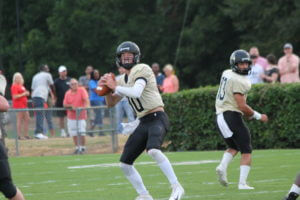 WALNUT–For the first time since 2015, the Falkner Eagles are Joe Bowl champs.
Thursday, against North Tippah rival, Walnut, the Eagles took control of a seesaw affair in the second half, pulling away for a 50-34 victory.

Falkner (1-1) senior quarterback Lane Elliott was 12 of 18 for 275 yards and four touchdowns. He tossed a pair to sophomore TJ Colom, who had nearly 200 yards in total offense. Elliott also connected with Riley Akers for 43 yards and Chauncey Jackson for 83, all in the first half.
"I'll remember this the rest of my life," said Elliott
Falkner coach Quess Hood credited both sides of the ball and the fact that he has a coachable bunch, for the win.
"You have to make stops on third down and we did that. Lane does a real good job of controlling everything and that offensive line did a real good job of blocking up front," said Hood. " This is the easiest bunch I have ever had to coach and these are the results. That's all I can say about it. They have no egos and they do what they are told. They're just fun to coach."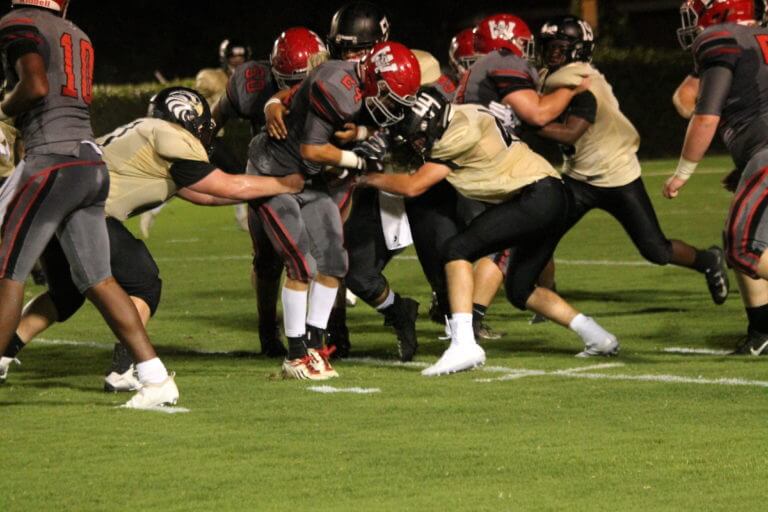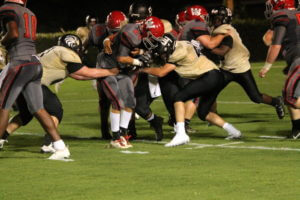 Eagles take control 
Walnut led 28-26 at the break. They got a pair of rushing touchdowns of 61 and 10 yards from TJ Leullen. Senior quarterback Kevin Hurley threw a 35-yard TD pass to Kris Perry, who also added a 13-yard scoring run. Hurley finished 7 of 19 for 217 yards. Perry hauled in four passes for 121 yards and had 93 yards rushing.
The Eagles seized control in the third quarter with Colom's second score, a 17-yard screen pass from Elliott. Colom hauled in nine catches for 118 yards. Midway through the fourth, Elijah Moore found daylight for a 33-yard TD run and a 42-28 lead. Later, Moore put the finishing touches on the victory with a 55-yard kick return touchdown on Walnut's attempt at an onside kick.
"I'm just proud of our guys, Elijah, TJ, Chauncey. Those guys have absolute fight in them," added Elliott. "We've got some play makers. We knew if we got a couple of stops we were the better team. I give all the credit to the offensive line. They gave me a lot of time and the receivers make me look good.
Walnut (1-1) coach John Meeks put the blame on himself for the Wildcats play. Besides giving up 50 points, Walnut was flagged more than 10 times.
"Give Falkner all the credit. They made tons of plays and you just have to give it to them," said Meeks, now in his seventh year at Walnut.  "We made a bunch of mental mistakes and looked sloppy and that killed us. When you get right down to it, they outplayed us and that's on me."
What's Next:
Friday, Aug. 31, Falkner hosts Marshall Academy, while Walnut travels to H.W. Byers.
Final Notes:
Walnut outgained Falkner 436-415 in total offense.

Falkner's Zion Grizzard had a second quarter touchdown run and halted Walnut's final drive with a INT.

Walnut's TJ Lullen had 99 yards on 11 carries.